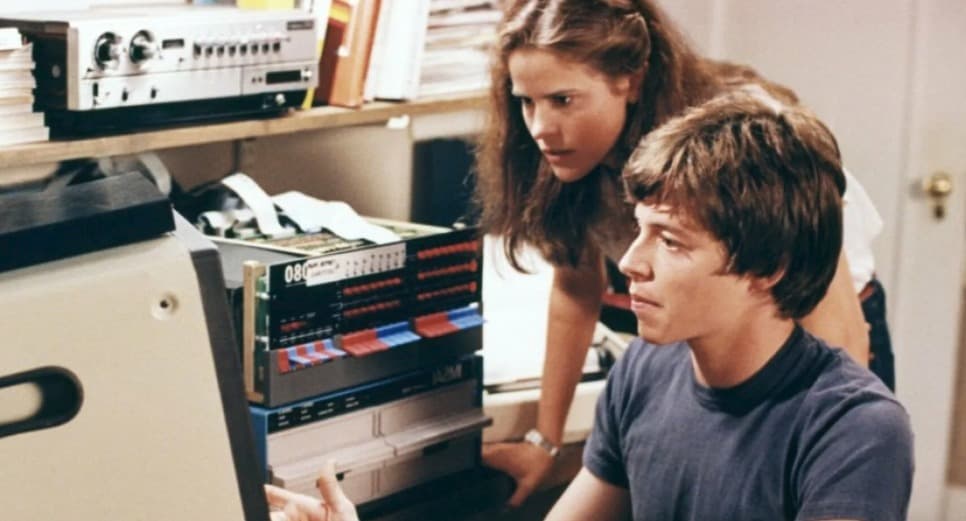 "War Games" is one of the most iconic movies of the 80's, with the ever present threat of nuclear war theme combined with a computer that ends up having a mind of its own. These were the days of 56k modems, phone connections to the barely working Internet, and services such as Compuserve. Everything was slower, but it made for one of the memorable movies about hackers before the popular idea of a hacker was known. The case wasn't as memorable as the movie, which may prove that great writing will make up for average acting. In any case, we decided to check in on the main stars of the movie to see what they're up to now. Enjoy!
Matthew Broderick – David
Broderick went on to play the leading role in the Ferris Bueller franchise, and has had a tone of movie, television, and voice over gigs, including the voice of Simba in "The Lion King." But despite keeping busy he really can be found in lesser known roles on TV and in movies. Most of his recent work has been on television, including 10 episodes on "American Crime Story" as Michael Brown. He made the most of his early fame from "War Games" – which is saying a lot.
Dabney Coleman – McKittrick
For the record, Dabney Coleman is now 86 years old, so any criticism of his current acting career is simply unfair. Coleman was known on television before "War Games" and continued to have a very successful television career after it, racking up more than 100 movie and television credits since then. Of more recent vintage was being cast as Commodore Louis Kaestner in "Boardwalk Empire." For those of you who have a couple of decades of life behind you, you may remember him in the TV series, "The Guardian." While is very recognizable as a TV actor, he has a single Golden Globe on his resume and 13 nominations for other awards. But he can never be criticized for not working hard.
John Wood – Falken
Wood, who played Falken in "War Games" stopped working in 2008. He is now 81 years old, so like Coleman, has earned his retirement. But also like Coleman, he had an average acting career and did both movies and television work up until his retirement. Being British, he landed a number of Shakespearean-type roles in familiar classic Shakespearean movies like "Victoria & Albert," "The Canterbury Tales," and "Richard the Third." His body of work only earned him two award nominations.
Ally Sheedy – Jennifer
Is it unfair to say that of all the stars of "War Games" we expected the most from Ally? OK, maybe it is an unfair expectation but she did manage to be the glue that added the romantic yet technologically clueless element that allowed the audience to figure out what was going on. But perhaps the most puzzling yet telling part of her acting career was that 5 years later in the movie "She's Having a Baby" her presence went uncredited. To make things even worse, she has the elephant on her acting back of being awarded three Razzies. She has made a lot of TV and movie appearances, but she will be most remembered as Jennifer in "War Games."
Barry Corbin – General Beringer
At 77, Corbin continues to be an active actor, and has the longest list of television and movie credit of everyone on this list. His television career really skyrocketed after his appearance in "War Games" and he could be found on many of the major TV series dramas, such as "Dallas" and "Murder She Wrote." He has 7 movies that are currently in post-production, and a total of 212 acting credits to his credit. "Anger Management" fans will recognize him as Ed, where he can be seen in 100 episodes. He did win an ensemble award for his role in "No Country for Old Men" and has some minor awards added to his hardware case.
Here are some more cast members you might remember
Yes, many "War Games" fans were hoping for much more of this cast given the decades long popularity of the movie. But it is a lesson to us casual viewers of movies to be sure to give credit to the writers who make the best movies possible. When the original cast of that seemingly endless TV series franchise, "Law & Order" were asked about the show's success, they almost in unison replied, "the writers."