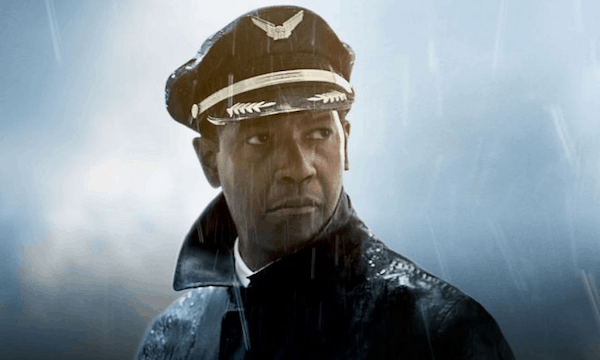 We all know his name and we all know his works. He's entertained us, disgusted us, and made us either cry out shout for joy with his many roles. Denzel Washington is a master of pulling at emotions in such a way that you either hate him or love in in equal measures. He's an actor unlike any other and should have been racking up awards left and right by now, instead of being given recognition for a film that falls below a number of other great performances he's given. But that's a subjective matter and largely up to the committee that decides who wins and who gets jobbed.
The fans know which roles they love the most, and don't mind letting others know.
5. Joe Miller – Philadelphia
In a time when AIDS was in fact already a very real problem, the controversy of this movie couldn't have hit any harder. The jokes made about homosexuals, the general feeling about those that had AIDS, and the idea that they were somehow unclean or less than other people was very pervasive. Denzel played this role out in the way that most people would do in real life, and did so with such realism that one could almost imagine their reaction being much the same.
4. Whip Whitaker – Flight
The public loves a hero for saving lives until they find out that the hero had a flaw. Then the flaw becomes all they see, and the heroics become a distant memory. Denzel tends to fit into roles where the lead character is someone that has a hard time convincing others of what he has to say, which is in effect his niche. But he also fits into heroic roles that are somehow tainted by some outside factor that he can't always control.
3. Malcolm X – Malcom X
Among all the films that Denzel Washington has ever been in, Malcom X has no doubt sparked some of the greatest controversy of all. This is largely because of the subject it deals with and how it has been received throughout history. Malcom X was a very contested character in American history because of his background, his history, and the feeling of those individuals that saw him as something other than a benevolent individual seeking reparations for his people.
2. Troy Maxson – Fences
This is what won Denzel his latest award (though not an Oscar, he was robbed). This film that is powerful in its own way but still can't quite hold up to the performances he's given before. As a worn down individual working in sanitation and trying to give his family everything he can, Maxson is convinced that if he'd tried just a little harder he could have had the glory he wants his son to inherit.
1. Rubin Carter – The Hurricane
How do you not hate when you're put into a situation that you did nothing to deserve? Somehow Denzel pulled this role off with the type of class and character that has gone so overlooked in so many other roles. He's simply that good, and that skilled at his craft that he can make any film look good.
So, Fences. You can't deny that Denzel Washington has earned accolades for his acting but honestly he could have and should have easily won more awards.
Save