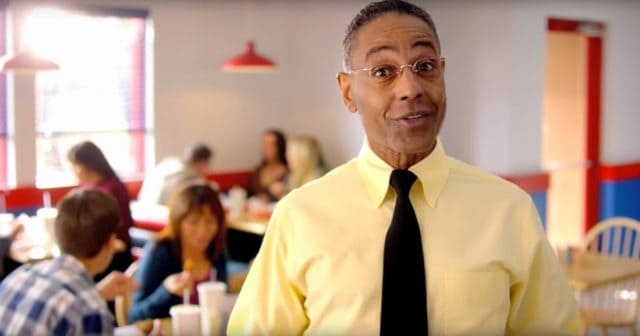 There aren't many shows or movies where I know deep down are going to deliver despite having extremely high expectations. Better Call Saul is one of these shows. Put it this way. You don't bet against a guy like Vince Gilligan. His track record is too good. Breaking Bad was too amazing of a show and Better Call Saul's more than proven it's quality in the first two seasons. But what's got me (and I'm sure all of you) so excited is the fact that Gilligan appears ready to completely unleash this thing in season 3.
Gus Fring is back in the mix which right there is all I needed to hear. Mike's going to start killing people. Jimmy is going to turn into Saul. Those three right there are enough to keep us busy for at least 2-3 seasons if the show wanted to. And the fact that Bryan Cranston "randomly" showed up on a Better Call Saul panel over the weekend is really getting people talking that a Walter White appearance might actually happen this season.
I only have one reservation and suggestion about tonight: be patient. I'm not sure just how aggressively Gilligan is going to come out firing. I wouldn't be surprised if we didn't even see Fring this entire episode and if we do it might not be until the last 2 minutes of the show where all of us will surely get the chills. Frankly I don't know what to expect. What's great is that we know nothing of the "when" yet. We're pretty sure of the what but how this all unravels is what's so intriguing. So let's sit back and enjoy this ride and transition into darker, more "Breaking Bad-like" atmosphere.