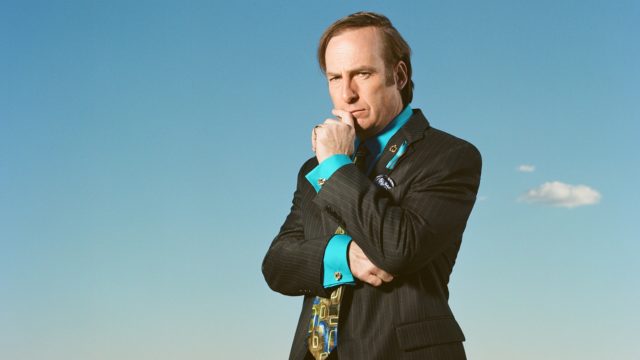 For those who are not as familiar with Better Call Saul as they should be, it is a spin-off from Breaking Bad that came into being because AMC wanted to work with its executive producer Vince Gilligan again while Gilligan wanted to work with writer Peter Gould again. As a result, they created the idea for a prequel about the gradual transformation of James Morgan "Jimmy" McGill into Saul Goodman, the cheerful cheeseball of a criminal attorney who became so important on Breaking Bad, which would lower the stakes but more than make up for it in other respects.
Something that has enabled Better Call Saul to earn what can seem as though an avalanche of awards and accolades, so much so that some people are asking whether it has become better than the TV show that served as its source of sorts. Here are some of the reasons that people have brought up in support of the position that Better Call Saul is better than Breaking Bad:
It's More Complicated
Breaking Bad was simple and straightforward in the sense that Walter White was on an unstoppable descent. As a result, there was less dramatic tension because the viewers knew what they could expect from the character, even if they couldn't predict the exact details. In contrast, while the viewers know that Jimmy is going to end up as Saul, the mixed nature of both characters means that there is much more dramatic tension in seeing the exact details of how he is brought to that point over the course of the TV show. Better still, Better Call Saul contains its fair share of flash-forwards, meaning that there is also interest in seeing how Saul has turned out after becoming an understated manager of a Cinnabon location named Gene.
There Is a Sense of Anticipation
The fact that Jimmy becomes Saul is far from being the sole outcome known to viewers. One such example is Mike Erhmantraut, who is starting his gradual descent into crime in order to make ends meet for his grandchild as well as his daughter-in-law at this point in time. As a result, there is a palpable sense of anticipation from the fandom as each piece of the future is put into place, not least because of their speculation in regards to how each piece will reach its position by the time of Breaking Bad. Since fandom investment of such an extent in a TV show can make it that much more energetic, this makes watching Better Call Saul that much more entertaining.
All of the Elements that Made Breaking Bad So Great
On a final note, it is worth noting that Better Call Saul has managed to retain all of the elements that made Breaking Bad so worth watching. For example, it has the outstanding direction, the beautiful cinematography, the brisk pacing, and even the dark sense of humor. However, it can be said that Better Call Saul is actually better in these regards than its predecessor, seeing as how its show-makers can call upon all of the expertise and experience that they have accumulated over the course of making Breaking Bad, meaning that there is no early series awkwardness but instead a refreshing sense of getting right down to business.