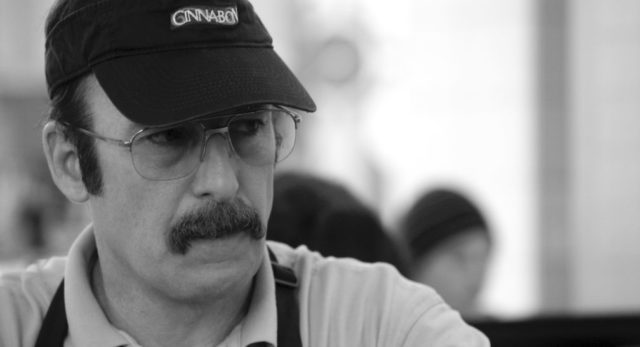 Back in 2015 Vince Gilligan gave an interview to The Hollywood Reporter where he discussed a depressing scene involving Cinnabon. He was asked the following question about one of the earlier episodes of Better Call Saul: You opened with the bleak, depressing Cinnabon scene. Is there more of that to explore in the post-Breaking Bad Saul? Here's what Gilligan said at the time.
It does indeed give us the indication that there is more to explore about the present. That sequence in Omaha – him working at the Cinnabon, with his new name, Gene – that's pretty interesting stuff. I'd like to see more of it. We may well indeed, and I'm not going to say when. We're really telling the story of this guy, who seems to go through life with a number of different identities. When I watch that sequence, I don't think the story is over.
It would appear that Cinnabon is making another appearance on Better Call Saul season 3, unless Bob Odenkirk is just being funny here. Then again, this looks like a 100% legit teaser for the show. It's extremely hard to compare a Better Call Saul to Breaking Bad but one thing I'll say the show is not short on is humor. Odenkirk has a gift at making Saul look not only pathetic, but genius as well. It's part of what I like so much about the character.
It's almost as if he's this down on his luck type of guy all the time and yet his brain is functional enough to sidestep the law and even con a number of people in the process. I'm pretty psyched about season 3. Here's the teaser that was on Twitter yesterday:
https://twitter.com/colors_infinity/status/842284332987310081