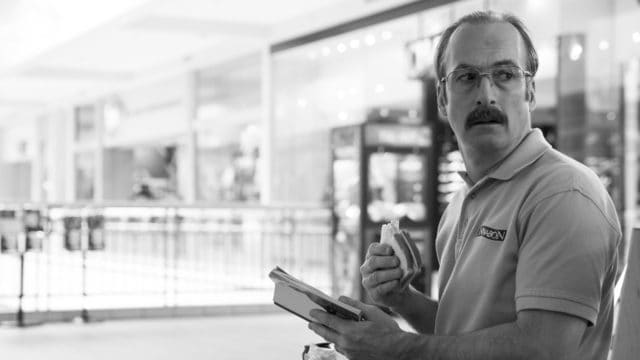 Yeah, I saw the first episode of Better Call Season 3. And yeah, I agree that it moved slowly. But seriously folks, what were you expecting here? You just thought Jimmy would turn into Saul right away? You figured Mike would go on a killing spree and Gus Fring would appear out of nowhere at the very end of the episode? OK maybe I thought that too but I still wasn't as aggravated as some people were. Remember team. Better Call Saul is a slow moving show. It always has been and I'd expect nothing else.
But they know when to shock and amaze just like Breaking Bad did. I personally found it refreshing to see all the detail and the "how is this all going to happen?" that was involved in the first episode. This whole thing is going to take time. It's that simple. But I'm willing to bet that we see some fireworks in the second episode.
I know that Jimmy faints at Cinnabon but I was really hoping he would have lost it in there and went nuts on a customer or something. Fainting was just as good. As far as Mike, let that tracker lead us somewhere buddy! And don't forget to fill up your car with the kind of gas that doesn't interfere with your little doo-hickey inside the gas cap.
Anyway, this is your friendly "relax guys" message. Too many people are expecting too much too fast from Season 3. The show isn't Breaking Bad…yet. Give it time. Gilligan won't let us down.