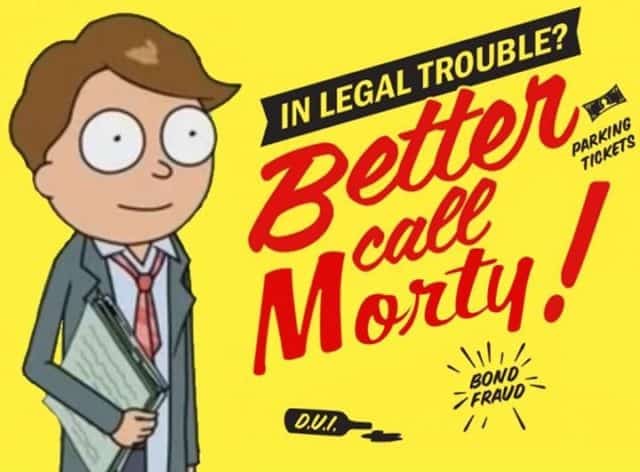 We got some great news out of two great shows this week. The first treat we were gifted was the season 1 premiere of Rick and Morty on April fool's day. Fans had been warned prior that production had slowed on the show. Dan Harmon made things look pretty grim but then out of nowhere comes this brand new episode. Fans couldn't figure out if this was the actual first episode or just a prank. I'm pretty sure people are still trying to figure this out.
On another show's news front, I had the pleasure of announcing that Better Call Saul's 3rd season would be much darker than the previous two. It makes perfect sense given that Gus Fring is going to make his first appearance on the show. That alone tells us that Mike's about to get a little dirtier and we'll most likely see "Saul" emerge from Jimmy in tandem with Fring's emergence as a central character.
But why would I bring up these two shows? Technically there's zero reason to do this. However, I cam across this fanmade mashup poster taking a little bit of Rick and Morty and a lot of Better Call Saul. It's called "Better Call Morty" and I happen to think it's awesome. Unfortunately I have no idea who made this.
Don't forget that Better Call Saul premieres this Monday April 10th on AMC.