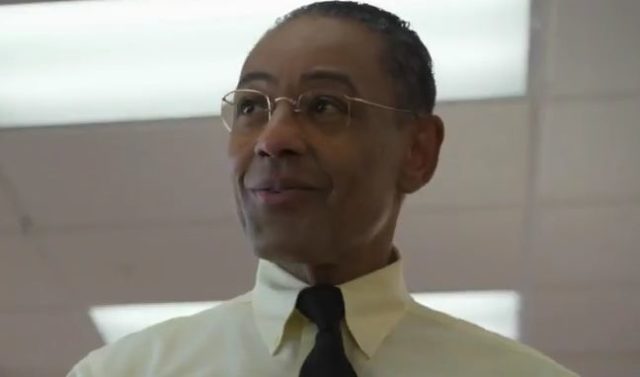 AMC has released a brand new promo for Better Call Saul which is returning on April 10th. There are two things for us to be extremely excited about this season. The first is that we will get to see "Saul" for the first time. Up until this point we've known him as James Morgan "Jimmy" McGill but obviously something turns him into Saul Goodman. By the looks of this trailer it seems as though whoever or whatever destroyed Jimmy's family and put him in jail clearly leads him to eventually become Saul. I have a strong feeling he changed names to protect himself and as far as him being an actual lawyer anymore, I'm guessing that's out the window as well.
Perhaps it was a fake law degree in Breaking Bad. Did we ever even see a law degree? But that leads to our second awesome thing that's arriving. Gus Fring is making his return. Played by the awesome Giancarlo Esposito, I feel like they used stock coverage for this trailer. Doesn't that look just like the scene where we first see Fring in Breaking Bad?
So many questions! Too bad we have a month to go before getting answers.