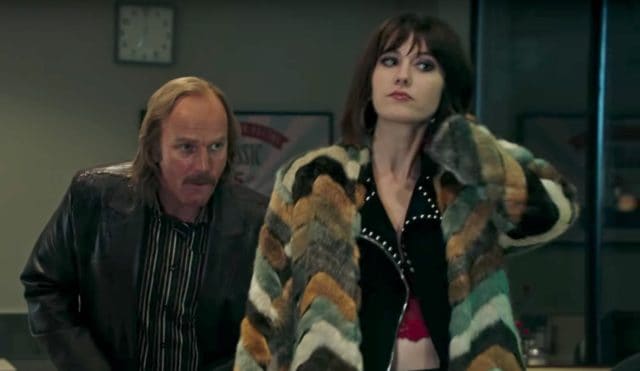 The 2016-2017 year was very busy for television! At times it was tough to keep up with, but we at TVOvermind were able to manage. What's more, we've come together to discuss the best, the worst, and the wacky that happened this year. First up, we've got our picks for the Best Returning Shows. These are shows which returned for their second, third, and so on seasons. The criteria for these shows being considered for this category are that they have to capitalize on the momentum they had in their pilot seasons, while maintaining the same elemental feeling that made the show a success in the first place. Here are our picks.
Jasef Wisener – Fargo
Fargo was my absolute favorite show of the season the year that it premiered, and it made me a huge fan of what Noah Hawley can do on television. The second season, while great, always felt a bit off to me, and it just didn't capture that Fargo feeling. Luckily, the third season has been perfect from the get-go, and it's largely due to the cast. Carrie Coon shines in anything that she's in, but the entire cast of the season has been phenomenal. This is exactly what an anthology should be able to do.
Araceli Aviles – Scorpion
In a year with so many drastic changes (and let's face it, a lot of negativity), I really needed something to warm my heart and make me laugh. There were plenty of powerful moments with many returning shows, but this is the show that made me smile when I needed it. The cases were innovative, there were plenty of fun surprises (who saw that Happy's husband twist?), and the team came together as a family-by blood, marriage, and love. Walter showed incredible personal growth, which climaxed beautifully in the last four episodes of the season. We're not lacking in quality dramas, comedies, and procedurals which catch you by the throat these days, but it's also great to give the people the lightheartedness they want and need.
Nick Hogan – Brooklyn Nine-Nine
Tough call, but I'm going to have to go with Brooklyn Nine-Nine. No show has spent 4 seasons being so consistently funny and hitting all the right beats as this show. The cast isn't shaken up much because it doesn't need to be. There are lots of good candidates for this category, but Brooklyn Nine-Nine is the only show I can think of that set the bar high and still exceeded expectations. Even when teasing the death of Gina, or shaking things up for a massive cliff-hanger at the end of the season, the lovable cast of B99, led by Andy Samberg but captained by a phenomenally deadpan Andre Braugher, have me perpetually looking forward to this show.
Blaise Hopkins – The Leftovers
The Leftovers has been one of the best shows to hit television in the past five years, and the show returned for its third and final season in 2017. The Leftovers managed to tie everything in the weird world up providing huge emotional payoffs and tons of fun moments.
Tiffany C. Lockhart – Lucifer
After a long three-month hiatus, to which I only had re-runs and fan-fiction stories to keep me sane, Lucifer returns with a shocker. The Devil marries an exotic dancer named Candy. On purpose no less. My Deckerstar shipper heart went out to Chloe and I all but applauded her when she told Lucifer she doesn't need him anymore. Though there were only five episodes that aired, much to my disappointment and shock that FOX would cut the second season short, I'm still a fan and I wait in anticipation until September when season three begins. Besides, I'm your Lucifer Girl.
Chris King – Better Call Saul
So many series returned at the top of their game this year, from Arrow to The Leftovers. However, given that I just finished watching Better Call Saul's tremendous Season 3 finale, I have to give it this title. BCS has always been a terrific TV series, but it reached new levels of greatness this season as it continued to expertly depict the tragic tale of the McGill brothers while also fleshing out its supporter players, such as Nacho and Howard, and bringing fan-favorite Breaking Bad characters like Gus Fring into the fold in natural, organic ways.
Let us know what your picks are for this category.
Save
Tell us what's wrong with this post? How could we improve it? :)
Let us improve this post!