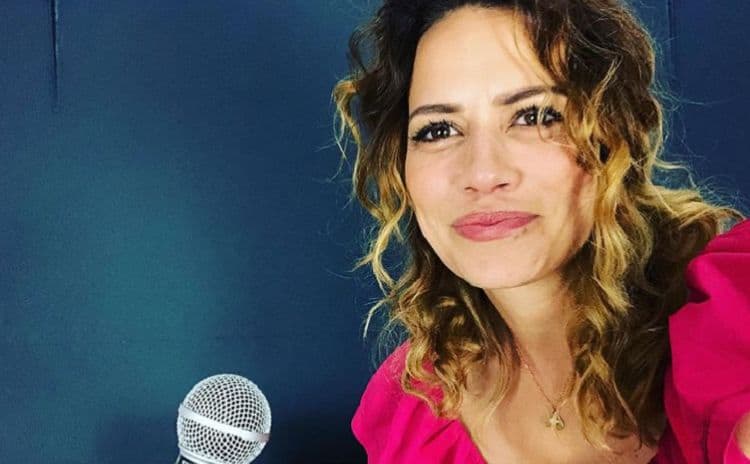 Bethany Joy Lenz began her acting career at a relatively early age. However, her life changed forever in 2003 when she was cast in the TV series One Tree Hill. The show would go on to become one of the most popular of the 2000s, and Bethany's character, Haley, became a fan favorite. Over the course of the series, Haley underwent lots of changes which allowed Bethany to show just how versatile her acting abilities can be. Since the show's end in 2012, Bethany has continued to land roles in TV shows and movies. Recently, she also got into the podcasting world with her OTH co-stars, Hilarie Burton and Sophia Bush. Fans are glad to see the gang together again and everyone is excited to see what's in store. Keep reading to learn 10 things you didn't know about Bethany Joy Lenz.
1. She's From Florida
Bethany was born and raised in Hollywood, Florida which is less than an hour outside of Miami. She comes from a religious household and she grew up performing in church. Although she's proud of where she's from, she eventually decided to move to New York City. She ultimately relocated to Los Angeles where she currently lives.
2. She's Been In Commercials
Like many other talented actors, Bethany did lots of commercials in the early days of her career. Although commercials aren't always glamorous, they can be a great stepping stone for actors who eventually want to get into TV and movies. Some of the companies Bethany worked with are Dr. Pepper and Eggo Waffles.
3. She Has Behind The Scenes Experience
Most people are familiar with Bethany for the work she's done in front of the camera. Many people don't realize that she also has experience on the other side. She made her directorial debut in 2009 with One Tree Hill. She directed three episodes of the show and hopes to do more directing in the future. Bethany has also been a producer.
4. She's A Mother
Bethany was married to musician Michael Galeotti from 2005 to 2012. The couple had one child together. Although she has kept a lot of details about her personal life out of the spotlight, it appears that she and Michael have a great co-parenting relationship. Her daughter, Marie, has made several appearances on Bethany's social media over the years.
5. She Loves Giving Back To Others
Bethany has always enjoyed using her platform as a way to help those in need. She has been involved with several charity organizations including a non-profit called Love146. According to the organization's website, "Love146 journeys alongside children impacted by trafficking today and prevents the trafficking of children tomorrow."
6. She Has Great Advice For Aspiring Entertainers
Bethany has been in the industry long enough to know what it takes to be successful. When asked if she has any advice, she told Glitter Magazine, "It's the same advice I've given for years, which is to do it because you have to, not because you want to be famous. Like, really, really, really, examine your motives because the world just doesn't need another star, we don't need one."
7. She Loves Spending Time Outdoors
Just because Bethany is a star doesn't mean that she only likes to be surrounded by flashing lights and big events. On the contrary, Bethany actually enjoys the simple things in life. She loves being outside and taking in the beauty of nature. Some of her favorite activities are hiking and horseback riding.
8. She Started A Jewelry Line
Most people think of Bethany as an actress, but what she really is is a creator. She loves all forms of the arts and making beautiful things is her passion. In 2016, Bethany launched a jewelry line in collaboration with Stilnest. She donated 10% of the proceeds from her sales to charity.
9. She's A Musician
One of the major elements of Bethany's character in One Tree Hill was the fact that Haley was a musician. While most people thought the music side of the role was all acting, they didn't realize that Bethany is really a talented singer/songwriter in real life. She has released five albums over the years although some of them are no longer available for sale.
10. She Enjoys Traveling
Having lots of experiences is one of the best ways for creative people to find inspiration. Bethany is proud to say that she's had no shortage of memorable experiences. Thanks to her career, Bethany has gotten the opportunity to visit lots of beautiful places. Some of the countries she's been to are France, Monaco, and Italy.
Tell us what's wrong with this post? How could we improve it? :)
Let us improve this post!