Beth Chapman is a name easily recognized by fans of Dog the Bounty Hunter and its spin-off. Chapman was an unforgettable star of the show, often one of the highlights of most episodes. Although largely centered on locating and capturing people who have broken their bail agreements, the show dove into the lives of the Chapmans, making them fan favorites.
Beth Chapman was a constant presence on Dog the Bounty Hunter and the show's spin-off. As she struggled with cancer, audiences followed her journey on the spin-off show Dog and Beth: Fight of Their Lives. Sadly, Beth Chapman passed away in June 2019. Here's a look at her life and bounty hunter career.
Beth Chapman's Early Career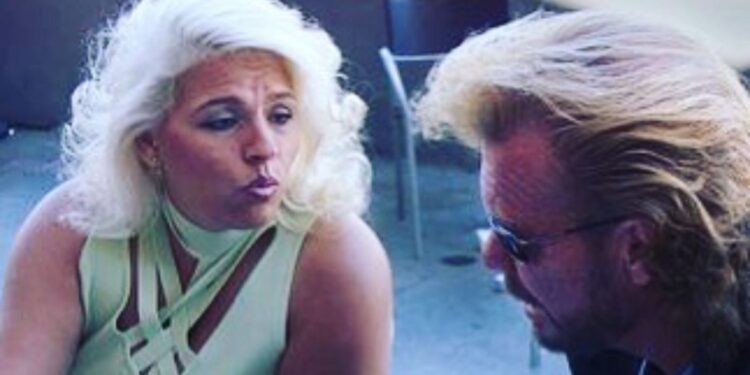 The TV star was born Alice Elizabeth Smith in Denver, Colorado, on October 29, 1967. Beth was one of five children in the Smith family. She was born and raised in Colorado, spending much of her adult life there. She only moved out of the state after marrying Duane "Dog" Chapman.
The Bounty Hunter Was Once Arrested For Shoplifting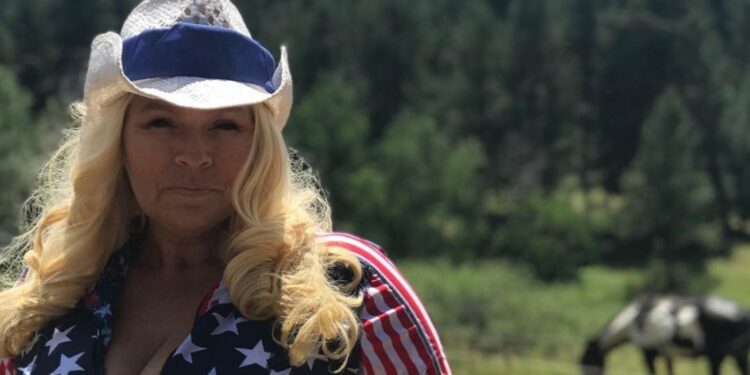 Life did come full circle for Beth Chapman as a bounty hunter. Decades before becoming a licensed bounty hunter, Beth was arrested for shoplifting two lemons. As unbelievable as it sounds, Beth was shocked she had to spend 12 hours in jail waiting for her bond to be posted because of two lemons. At the time, Beth worked for a United States senator and woke up one morning intending to go grocery shopping for some lemons. When she saw her boyfriend being ridiculous and playing with his gun, she snatched it from him, kept it in her pocket, and went to the grocery store. A call from the senator made her step out of the waiting line to make a call.
With the alarms going off, she's immediately accosted for shoplifting. Being in possession of an unlicensed gun only made things worse. She also had outstanding arrest warrants for unpaid parking tickets. Within a few minutes, Beth was on her way to jail. A delay in her posted bond kept her in jail for 12 hours.
How Beth Chapman Met Dog Chapman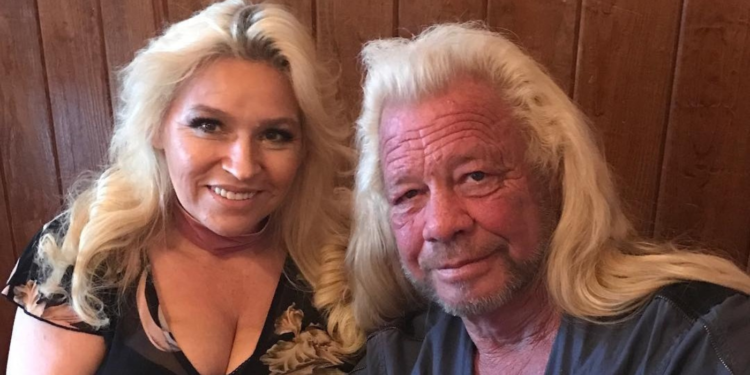 In a stroke of luck (or fate), Dog was Beth's bail bondsman after she was arrested for shoplifting lemons. However, Dog didn't leave a good first impression. Beth's 12-hour jail experience was because Dog sent the posted bond through a bus. A visibly upset Beth was unwilling to see Dog at his office to do the paperwork.
When Dog threatened to revoke her bond, Beth grudgingly went to see him at his office. For Beth, it was love at first sight, and she was convinced Dog would be hers for life. Although Dog felt an immediate attraction to Beth, he wasn't keen on starting any relationship with a young lady, especially because they had a 14-year age gap. Another obvious fact was that Dog was in his third marriage and already had several children. However, none of this stopped Beth from wanting to date Dog.
They Stayed As Friends For Almost Two Decades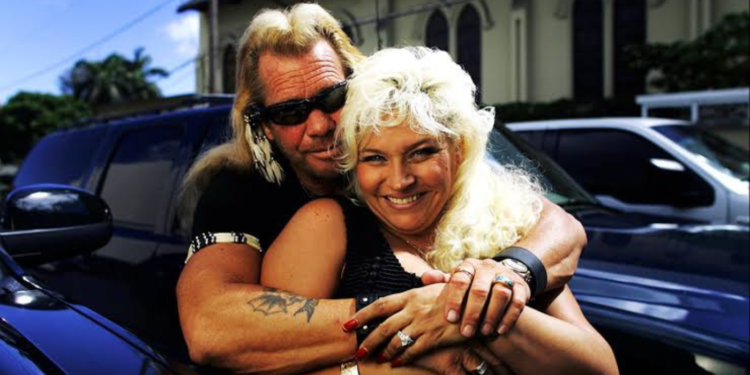 Fate may have brought them together, but Beth Chapman had to wait years before she legally became Dog Chapman's wife. Despite his reservations towards Beth, especially in his many attempts to avoid her, Beth kept coming on strong and even began stalking Dog. To avoid being spotted by Dog, she took a car from a dealership her friend worked in to stalk him. After the car was reported stolen, her six months probation eventually turned into a six months jail term at the Jefferson County jail.
Even after Dog divorced his third wife, Lyssa Rae Brittain, he still didn't marry Beth. After his divorce was finalized, he married his new secretary, Tawny Marie, as his fourth wife. Beth moved on briefly, too and married her first husband, Keith Alan Barmore. She was reportedly being physically abused by Barmore, who was a drug and alcohol addict. Dog admitted that he and Beth were unfaithful to their partners during their marriages, as they frequently made out in motels. Although Beth's marriage ended in divorce in 1993, Dog stayed married to Tawny until they divorced in 2002. In a 2011 interview with Rosie O'Donnell on her talk show, Beth admitted she had to wait and play the other woman with Dog through two marriages and a girlfriend.
She Helped Dog Chapman Make Money From Jail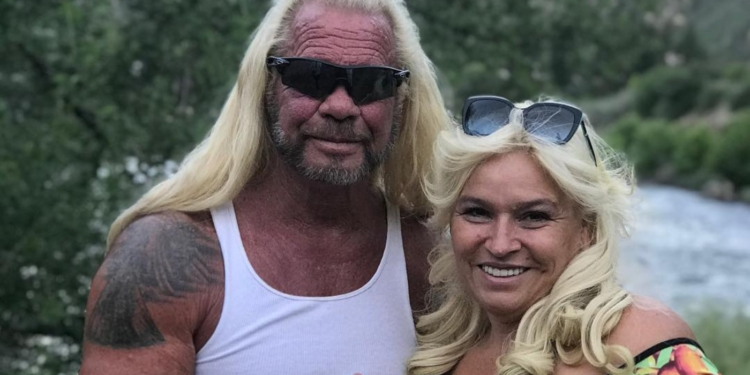 Stalking Dog may have led to probation and a six months jail sentence, but Beth Chapman has no intention of quitting her pursuit of Dog's heart. While in Jefferson County jail, Dog says Beth made him more money. Beth ensured all criminals that came to the jail used Dog as their bail bondsman. However, it wasn't only Dog who benefited from Beth's time in jail. It was also Beth's wake-up call to get her life together. It was also where her interest in bounty hunting began.
Beth Chapman's Life As A Bounty Hunter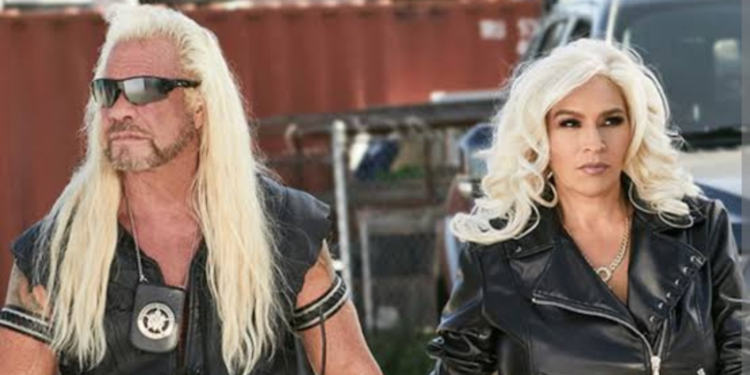 Although Dog had been bounty hunting for years, he came into the limelight with the capture of Max Factor's cosmetic heir, Andrew Luster. Although not legally his wife at the time, Beth was by his side through the extradition cases and victory. Beth made appearances in Dog the Bounty Hunter in 2004 and had audiences watch their marriage on the series. As a licensed bail bondsman, Beth often joined Dog and his team to track and capture defaulting individuals. Even after her cancer diagnosis, Beth chose to spend her last days (when she was healthy enough to move around) beside Dog doing the one thing she had always loved – bounty hunting.
Beth Chapman's Wedding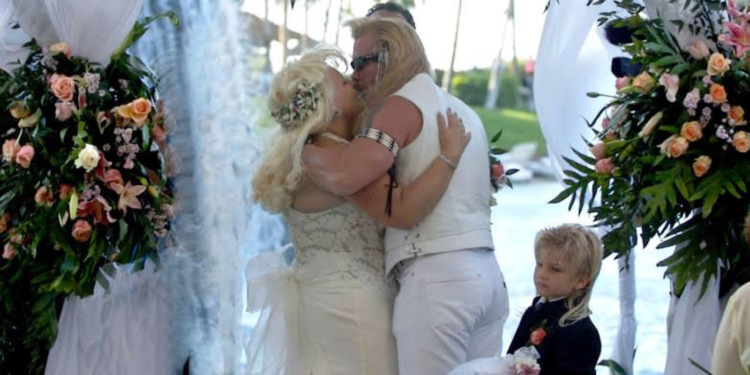 Although the couple almost married in Las Vegas in 2005, they didn't get to the courthouse on time. However, the couple got married on May 20, 2006. The wedding was almost called off after Dog lost one of his daughters, Barbara Katy Chapman, in a car accident. The family decided it was best to continue with the wedding and also celebrate Barbara's life. Although Beth had wanted Dog to wear a tux, Dog chose to wear a white leather vest, jeans, and boots.
Beth Chapman's Illness And Death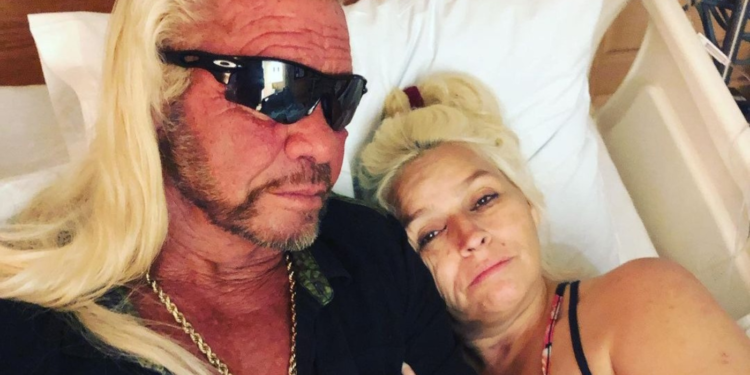 Beth Chapman was diagnosed with throat cancer in September 2017. Although the cancer went into remission after a plum-size tumor was removed from her throat, it returned about a year later. She refused chemotherapy at this point and chose instead to have faith and spend whatever time she had left with her family. Beth Chapman passed away on June 26, 2019, in Honolulu, Hawaii, at 51.