American actor and singer A Martinez was born Adolfo Larrue Martínez III in Glendale, California, on the 27th of September 1948. He's the third Adolfo in his family and was called "Little A" to tell him apart from his father and grandfather. He eventually dropped "Little" and held on to "A" which he has used ever since. The famous actor, known for his work on television, has a blend of Mexican, Spanish, and Native American heritage. While he's of Northern European and Piegan descent from his mother's side, his father's lineage is Mexican and Apache, a Native American tribe in the Southwestern United States.
His career journey began as a singer, but Martinez has thrived over the years as a television actor with memorable roles in popular soap operas and primetime dramas. He has also performed on stage and starred in notable feature films like The Honorary Consul (1983), She-Devil (1989), What's Cooking? (2000), and Curse of Chucky (2013). However, most of his acting career has been on television. Having spent four decades and a half in the film and TV industry, Martinez has grown beyond acting to embrace telling his own story as a writer, director, and producer. He notably co-wrote, directed, and produced the 2014 short drama film, Before Your Eyes.
A Martinez Began His Career At Age 12 And Studied Acting At UCLA
Growing up, A Martinez was drawn to performing arts as much as he was athletically inclined. He was raised around the Sunland-Tujunga area of Los Angeles, where he attended Sunland Elementary School and then Mt. Gleason Junior High School. He would later graduate from Verdugo Hills High School, a public high school in Tujunga. Throughout his secondary education, he was a performer who also participated in sporting activities. While he played softball and featured in multiple musical productions in junior high, he was in a rock band and a member of his school's track team during his senior year.
Martinez ultimately settled for performing arts in college. He studied acting at UCLA's School of Theater, Film And Television. His original plan was to study political science at UCLA, but he abandoned that to study theater alongside a friend with whom he starred in a high school play. A Martinez pulled off his acting debut as an adult in the late 1960s, but his professional career began as a singer at the age of 12 when he won a talent competition at the Hollywood Bowl.
He Made His Screen Debut In Maury Dexter's 1968 Drama Film, Young Animal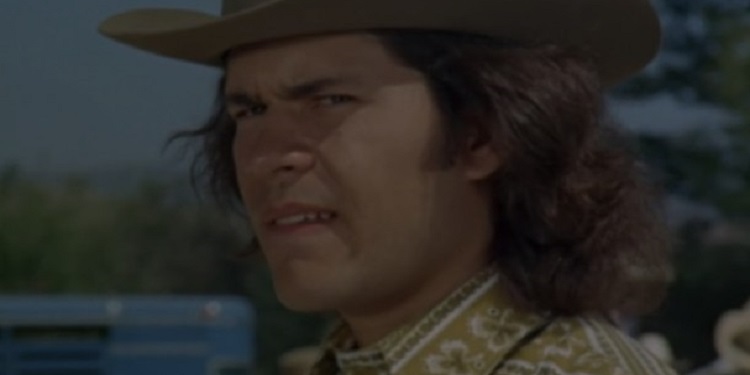 Although A Martinez has enjoyed an illustrious television career, his first screen appearance was in a movie role. He played Johnny in The Young Animals, a 1968 drama film that pits a Mexican-American student organization against some wealthy white students. The following year, he appeared in his second film, William A. Graham's Change of Habit, and then in several television shows, including The Outcasts, Ironside, The New People, and Mission: Impossible. Through these roles, he popularized himself in the industry before he landed his first significant role in David Karp's Storefront Lawyers. He played Roberto Alvarez in seven episodes of the series which aired on CBS from September 1970 to January 1971.
His next regular role afterward was in The Cowboys, he played Cimarron in 12 episodes of the short-lived ABC Western series in 1974. This was a reprise of the cowboy character he first portrayed in Mark Rydell's 1972 Western film of the same name. With dozens of television roles and a few movies in the following years, including a regular roles in the shows Whiz Kids and Cassie & Co., Martinez landed the role that elevated his career.
A Martinez Got His Breakthrough Starring On NBC's Daytime Soap Opera Santa Barbara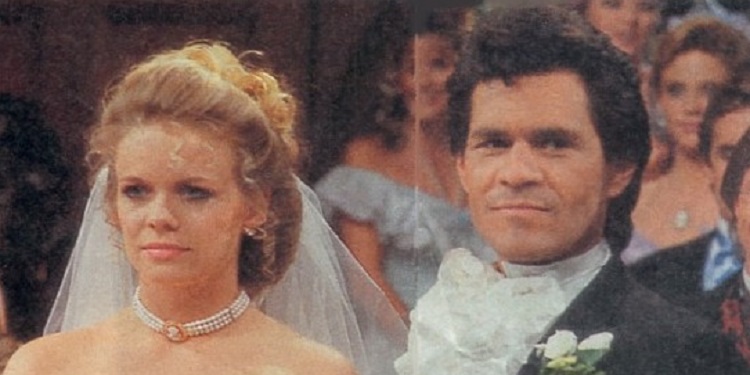 A Martinez's legacy as an iconic soap opera actor began with his portrayal of Cruz Castillo in Santa Barbara; the series aired on NBC from July 1984 to January 1993. Alongside Marcy Walker's Eden Capwell, his romantic partner on the show, Martinez's character was one of the four original characters that weren't recast throughout the series run. He played the character in 1493 episodes of the show, putting up a charming performance that saw Eden Capwell and Cruz Castillo become the most popular and favorite couple on the show.
With Santa Barbara, the actor gained cross-border recognition as it aired in at least 40 countries across the globe. More than being his breakthrough role, the show remains the highlight of Martinez's career. It established him as a bonafide soap opera star, a reputation he cemented with additional roles in daytime soap operas like Days of Our Lives, The Bold and the Beautiful, One Life to Live, and General Hospital. These were all notable roles, but none was able to match Santa Barbara's input to A Martinez's career.
The Actor Has Also Starred In Several Acclaimed Primetime Dramas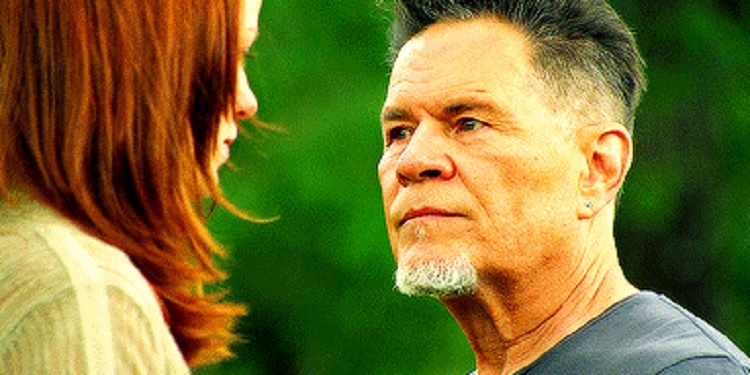 A Martinez has a robust television career stretching beyond being a soap opera star—he has also starred in acclaimed primetime dramas. After reprising Cimarron in The Cowboys series, he played Benny Silva in 13 episodes of Cassie & Co. and then Lt. Neal Quinn in 17 episodes of Whiz Kids. In 1990, he landed his first significant primetime drama role in L.A. Law, a legal drama that ran for eight seasons on NBC. He then played a recurring role as Agent Nick Cooper in Profiler, which also aired on NBC, before being cast as Michael Olivas in Lifetime's legal drama series, For the People.
The actor bagged another significant role on primetime television in 2012. This time, he was cast in a recurring role as Jacob Nighthorse in Longmire, a modern Western crime drama developed by John Coveny and Hunt Baldwin. He was then tapped to play Nardo Ramos in Gregori J. Martin's web series, The Bay. The actor explored new frontiers in his career outside of screen acting in late 2014. He performed on stage at the Odyssey Theatre in West Los Angeles, playing the title role in a modernized take on William Shakespeare's Othello.
He Has Been Nominated Eight Times For Daytime Emmy Awards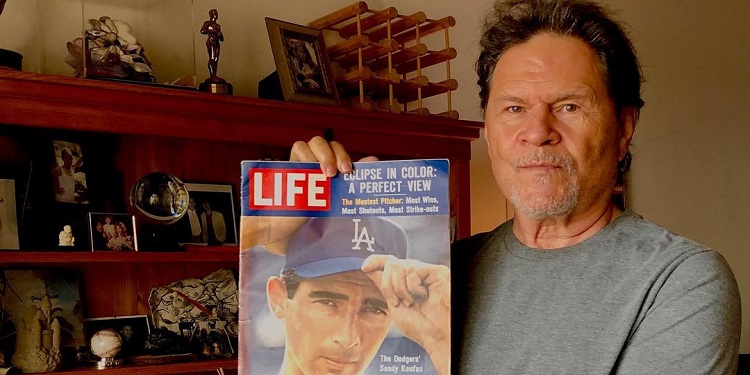 Given his storied television career, it's hardly a surprise that A Martinez has won some of the most fancied awards in the industry. In 1990, his Santa Barbara role won him a Daytime Emmy Award for Outstanding Lead Actor in a Drama Series. During the show's run, he was nominated for the coveted gong seven times consecutively, from 1987 to 1993. He received another Daytime Emmy Awards nomination in 2021 for Outstanding Guest Performer in a Daytime Fiction Program; this was for his Nardo Ramos role in The Bay.
Apart from Emmys, he has been nominated for other prestigious awards like the Soap Opera Digest Awards. With at least ten nominations in different categories for his role in Santa Barbara, Martinez has won four of the heart-shaped award. First in 1988 for Outstanding Hero: Daytime and then twice in 1990 for Outstanding Super Couple: Daytime and Outstanding Lead Actor: Daytime. He won the latter category again in 1991 and then the ALMA Award in 2000 for Outstanding Actor in a Daytime Soap Opera.
A Martinez Has Three Children With His Wife Leslie Bryans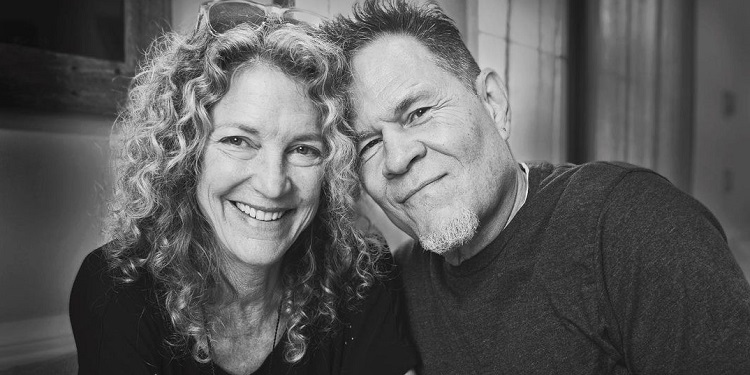 The Santa Barbara actor has been married twice, first to American actress Mare Winningham. The former couple worked together in The Young Pioneers, a Western television series that aired for only three episodes on ABC. They wedded in 1981 and parted ways towards the end of that year. The following year, precisely on the 17th of July 1982, A Martinez got married to his second wife, Leslie Martinez (née Bryans). The couple are parents to three children; a son named Dakota Lee Martinez and two daughters named Devon Makena Martinez and Ren Farren Martinez.
Martinez has been happily married for over four decades and has a good relationship with his wife and kids. They all participated in making his film, Before Your Eyes. Alongside his wife, Devon, and Dakota, the Martinezes portrayed a musical family group called Galvan. Ren didn't appear in the short drama, but she designed the costume for the 2014 film.