2022-2023 was truly extraordinary season in cinema. To that, the 2023 Oscars will be remembered as one of the most diverse years in the awards ceremonies prestigious history. Over the years, the Oscars have made efforts to recognize all talents in film, and in 2023, this was exemplified in the nominees and winners.
In this year, there were artists and actors of all races, genders, and backgrounds being recognized for their contributions to cinema. In particular, this included more diverse representation in categories such as Best Director. This year's ceremony showed that the Oscars are making strides to be more inclusive and recognize the breadth of talent in the industry. So, let's take a deep dive into all ten movies that earned Best Picture nominations in 2023.
Everything Everywhere All at Once (Winner)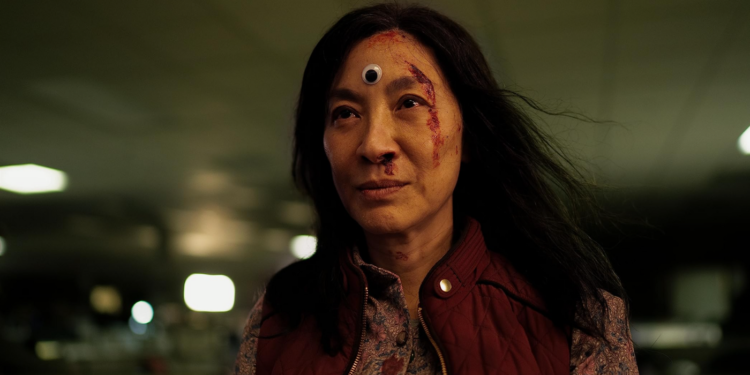 Everything Everywhere All at Once is a mind-bending film with a unique and next-level creative plot unlike anything seen before. The film follows a middle-aged woman who discovers that she has the ability to access alternate universes. As she hops from one universe to another, she finds herself on a mission to save the world from a mysterious threat. The film blends multiple genres, including sci-fi, action, and comedy, and its characters are all brought to life with world-class, nuanced acting. What's more, Everything Everywhere All at Once marks the Oscar-winning return of Ke Huy Quan, known for his role in 80's classic, The Goonies. Everything Everywhere All at Once took home seven Oscars in 2023, including Best Picture.
The Banshees of Inisherin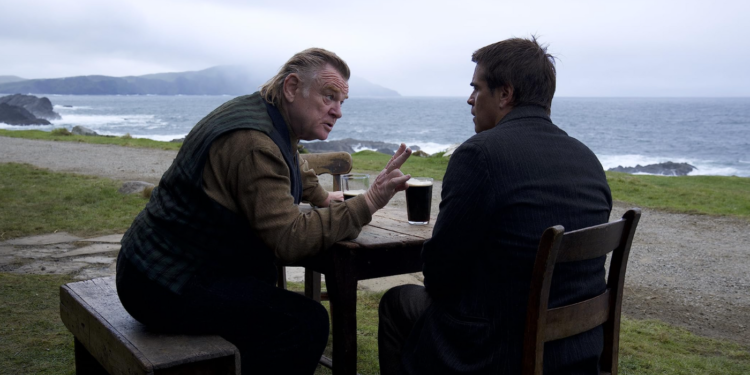 The Banshees of Inisherin is a captivating film that explores the complexities of small town life in Ireland. The simple yet brooding plot focuses on two men, Pádraic (Colin Farrell), and Colm (Brendan Gleeson). After years of friendship, chaos soon ensues when Colm abruptly ends their tight-knit bond for no apparent reason. However, the kind-hearted Pádraic struggles to accept the loss and relentlessly searches for a deeper meaning.
This simple yet engaging storyline is brought to life by an eclectic ensemble of actors, including Kerry Condon, as well as rising star, Barry Keoghan. It's noteworthy that the film was Martin McDonagh's fourth feature film, following the success of critically acclaimed films such as In Bruges, and Three Billboards Outside Ebbing, Missouri. With a staggering 9 Oscar nominations, it was a true shock when The Banshees of Inisherin failed to take home a single win. However, it was still a standout film of the year nonetheless, filled with ample heart, nuance, and darkly layered humour, certainly earning its place in the 2023 Best Picture nominations roster.
Elvis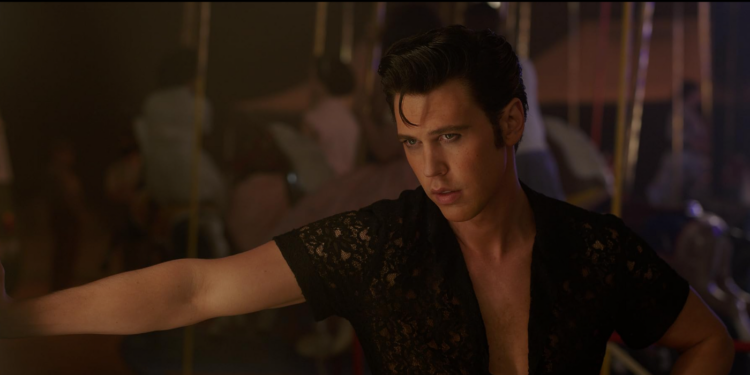 Elvis, the highly anticipated biopic film on the life and career of the legendary rock 'n' roll artist, Elvis Presley, took the entertainment world by storm in 2022. The movie portrays the story of Elvis's meteoric rise to fame, his struggles with addiction and infidelity, and how he ultimately battled his demons to become an icon and one of the greatest musicians of all time.
The film boasts a star-studded cast including Tom Hanks, who plays Elvis's manager, and Austin Butler, who delivers an outstanding performance as the King of Rock 'n' Roll. With its gripping plot, impeccable acting, and stunning visuals, Elvis emerged as a frontrunner for multiple categories at the 2023 Oscars, including Best Picture, Best Actor, and Best Cinematography.
The Fabelmans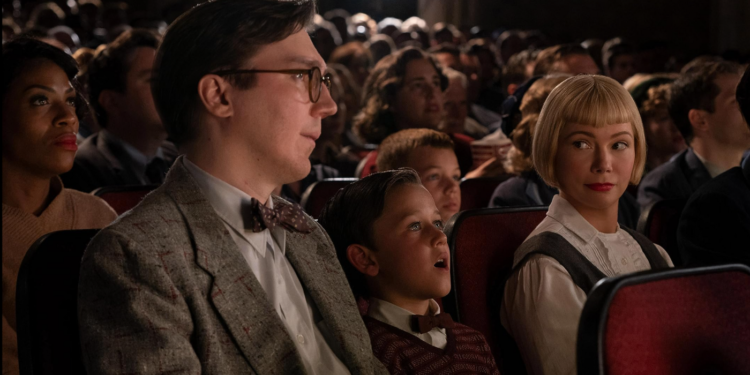 The Fabelmans is a semi-autobiographical film that follows the tumultuous childhood of legendary filmmaker, Steven Spielberg. The film is an intimate look at his family dynamics and portrays the challenges that he faced growing up. The dynamic cast of the movie includes well-known names like Michelle Williams, and Paul Dano, as well as Seth Rogen in a rare dramatic role. The story revolves around a family living in a quiet suburban town in Arizona, trying to navigate their relationships and personal struggles. With Spielberg's legendary touch, The Fabelmans is a captivating, and at times, heartbreaking story that touches on themes of family, love, and the struggles that come with growing up.
Tár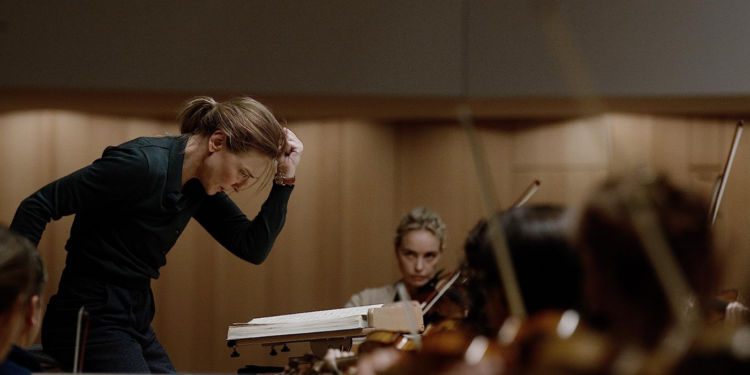 Tár is a 2022 biopic set in the global world of Western classical music. The central character of the movie is Lydia Tár (Cate Blanchett), the first female conductor of a significant German orchestra. As she was widely regarded as one of the best living composers of our generation, Tár delves deep into the complex life and mind of a genius artist at work. Furthermore, Cate Blanchett delivers a deeply immersive tour-de-force performance that saw her receive her eighth Oscar nomination. Additionally, the highly acclaimed biopic received a total of 6 nominations at the 2023 Academy Awards.
Top Gun: Maverick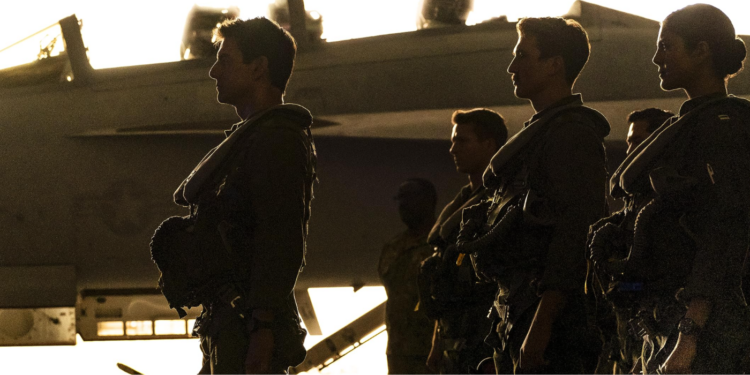 Top Gun: Maverick was the highly anticipated sequel to the 80s blockbuster classic, Top Gun. The film catches up with Pete "Maverick" Mitchell (Tom Cruise), as he trains a new generation of Top Gun graduates. However, Maverick finds himself faced with a unique set of challenges, as he must balance his duty to his country with his own personal growth and development as he battles a growing ego.
Top Gun: Maverick was a highly anticipated follow-up to the original movie, which was a major smash hit in the 80s. With so much pressure to up the ante from the first movie, it managed to blow the original out of the water and generated a massive $1.493 billion at the box office. Furthermore, Top Gun: Maverick was nominated for six Oscars, winning in the category of Best Sound.
Triangle of Sadness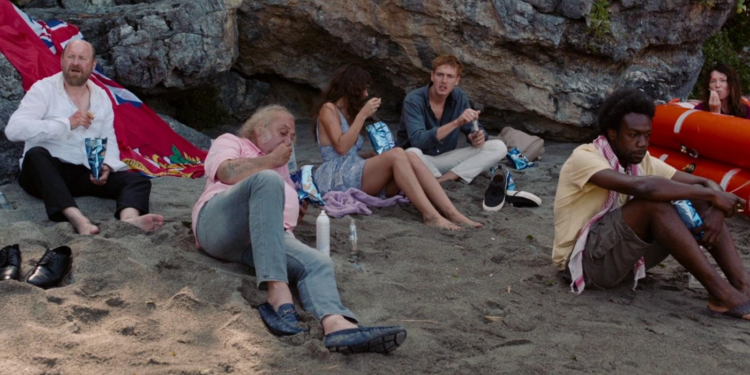 Social order is well and truly spun on its head in Ruben Östlund's wickedly humorous Palme d'Or winner, exposing the sleazy connection between power and beauty. Triangle of Sadness focuses on wealthy cruise led by a disturbed boat captain (Woody Harrelson), who invites a celebrity model couple on board for a bizarre yet eventful party. What at first seems to be a career defining opportunity for the couple, soon turns out to be a disastrous catastrophe. After a mishap at sea, the super-rich cruisers find themselves trapped on a desert island and struggling to survive.
Triangle of Sadness is a smart, satirical take on fame and fortune, commenting on the obsession with beauty, youth, and perfection that has come to define it. At its core, the film is a commentary on our culture's unhealthy preoccupation with superficiality. The film's electric pace and tonal shifts keep viewers engaged throughout, and leaves a comedic yet disturbing message that rings out long after the film ends. Triangle of Sadness was not only among the 2023 Best Picture nominations, but it was nominated for three Academy Awards in otal.
Women Talking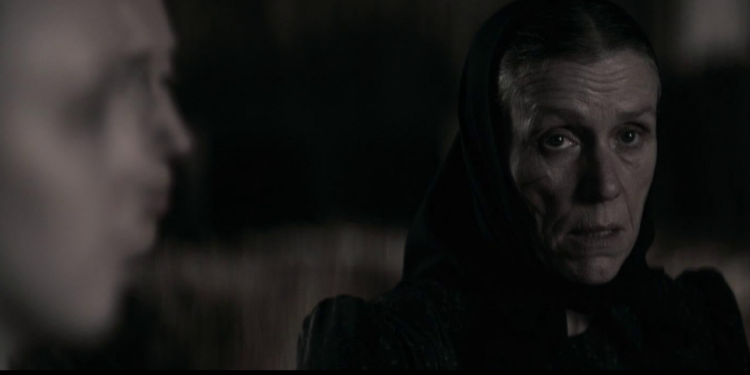 Women Talking is a powerful and poignant film that portrays the struggles and triumphs of a group of women who have been subjected to systemic violence and oppression. Based on the bestselling novel by Miriam Toews, the film explores the aftermath of a series of brutal attacks on women in a remote Mennonite colony. The women are forced to confront the reality of their situation and are faced with the difficult decision of whether to stay and fight for their rights or to leave and build a new life elsewhere. With stunning performances from its predominantly female cast, Women Talking is a thought-provoking and emotionally resonant film that tackles issues of gender, power, and resistance. Furthermore, it was nominated for Best Picture at the 2023 Oscars, and won Best Adapted Screenplay for Sarah Polley.
Avatar: The Way of Water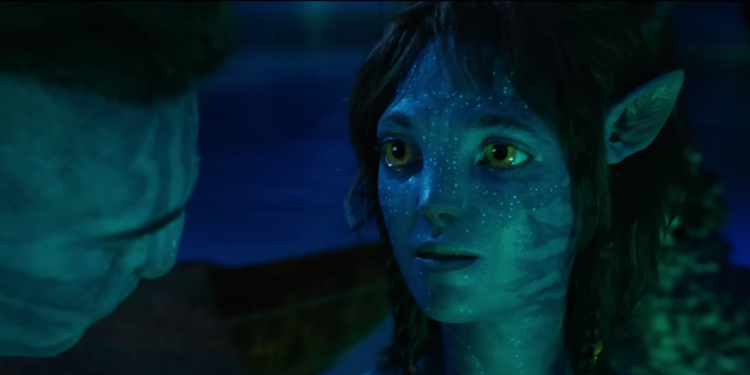 Avatar: The Way of Water is the much-anticipated follow-up to James Cameron's 2009 box office phenomenon. Set in the fantastical world of Pandora, the sequel sees a new adventure unfold as explorers dive into the depths of the planet's oceans. This time around, the story centers around a new family and their young daughter, who share a unique connection with the planet's beings. Including familiar faces from the first film, Sam Worthington and Zoe Saldana, Cameron's follow-up delivers stunning visuals and a captivating narrative that builds on the intricate universe he created over a decade ago. It was nominated for a total of four Oscars in 2023.
All Quiet on the Western Front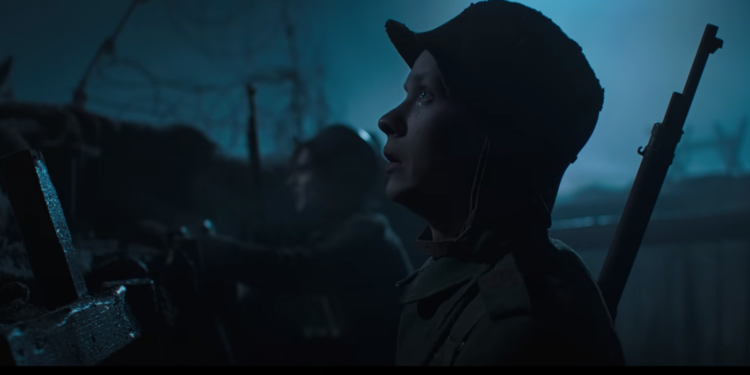 In 2022, Erich Maria Remarque's classic novel, All Quiet on the Western Front, was adapted for the screen once again. Netflix's adaptation sees the narrative follow young men Paul, Albert, and Müller as they voluntarily enlist in the German army, riding a surge of nationalistic fervour that swiftly wanes once they encounter the harsh realities of life on the front. Paul's ideas about the adversary and the morality of the struggle quickly disintegrate. However, as the clock ticks down to the ceasefire, Paul is forced to fight until the bitter end for no other reason than to fulfil the upper brass's wish to close the war on a German attack.
All Quiet on the Western Front boasted stunning cinematography, exhilarating battle scenes, and an under-carried message of the mental and physical demands that come when fighting for your country. Although there was heaps of skepticism about Netflix's ability to live up to the story, it found itself well received by critics and moviegoers. In 2023, it was nominated for nine Oscars, taking home four.