In the past decades, Korean movies have received a growing number of audiences worldwide. Korean cinema has produced quite a number of high-quality films that have kept non-speakers coming back for more. What's amazing about these Korean movies is that they offer a wide variety of heart-stopping, captivating, and entertaining content across multiple genres.
In the past, international movies were often ignored because of the bane of reading subtitles. However, with the near-perfect subtitles used today, it's easy to catch up on some of the best, diverse, and captivating storylines and plots in the world of filmmaking. Here are the top 20 must-watch Korean movies for Korean cinema lovers and new entrants.
An Affair (1998)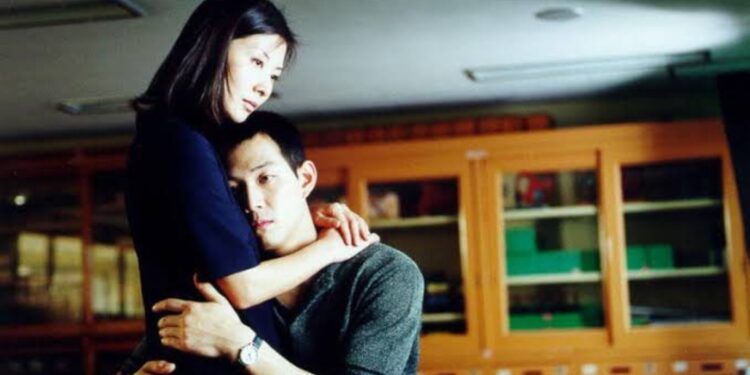 A good way to play catch-up with some of the best Korean movies is the 1998 romance drama An Affair. The movie is about a forbidden love between a woman and her much younger sister's fiancé. So-Hyun, a mother of one, lives with her successful architect husband in Seoul. Her quiet, uneventful life is turned upside down when her younger sister, Ji-Hyun, living in America, asks her for a favor. Ji-Hyun wants So-Hyun to help find an apartment for her fiancé, Woo In. Although 11 years younger than So-Hyun, they're both attracted to one another when they meet. The attraction spirals into an abominable affair threatening So-Hyun's marriage and relationship with her sister.
My Sassy Girl (2001)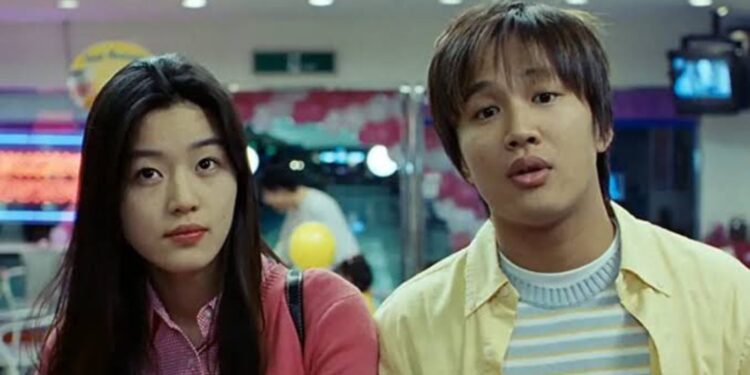 My Sassy Girl is a 2001 romantic comedy based on a true story. First adapted into a novel from Kim Ho-sik's blog posts, My Sassy Girl takes the audience through an emotional rollercoaster from start to finish. Divided into three parts—Part 1, Part 2, and Overtime—it tells the story of Kyun-woo, who meets The Girl by chance at a train station. The two begin a series of back-and-forths that ultimately cause them to fall for each other. Although they agree to separate and meet two years later, The Girl fails to show up. In the end, the two are reunited by fate. My Sassy Girl is one of the highest-grossing Korean comedies of all time.
Sympathy for Mr. Vengeance (2002)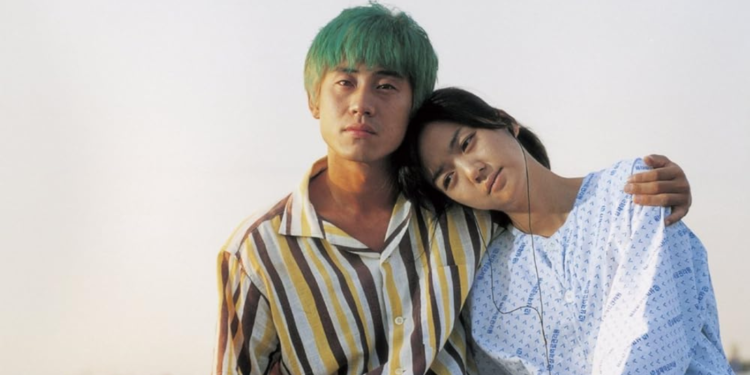 Although Sympathy for Mr. Vengeance (2002) was received with mixed reviews, it has received several awards. As its name suggests, Sympathy for Mr. Vengeance is a tale of a deaf-mute brother who would do anything to save his ailing sister. Ryu (the deaf-mute), after losing his job, willingly offers one of his kidneys to black-market organ dealers in exchange for a compatible kidney for his sister. When the organ dealers scam him, he takes the advice of his girlfriend, Yeong-mi Cha, to kidnap his former boss' young daughter, Yu-sun. When Ryu's plans begin to go awry, he puts everyone he loves, including himself, in harm's way.
A Tale of Two Sisters (2003)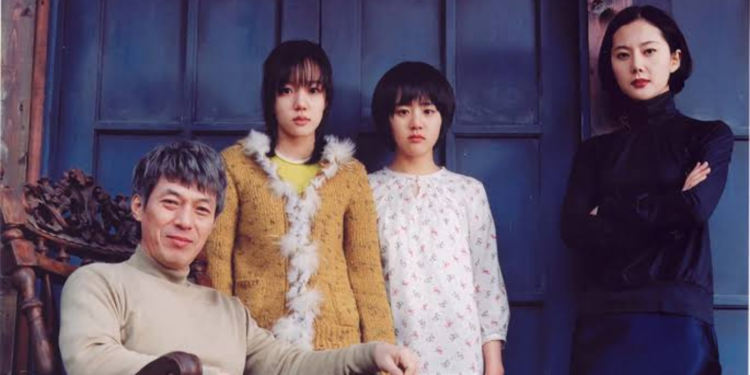 A Tale of Two Sisters (2003) is one of the must-watch Korean movies in the psychological horror-drama genre. The movie became the highest-grossing Korean horror film, and for good reason. The film's plot takes a unique turn from many horror tropes. As a horror masterpiece, its storyline is better watched than read. The film received positive reviews, winning several awards.
Memories of Murder (2003)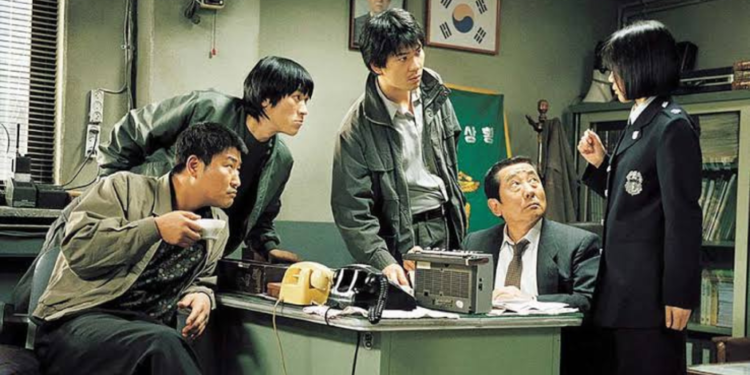 Memories of Murder (2003) is a Korean crime thriller that leaves audiences in awe and shock by its screenplay. Like any whodunnit film, Memories of Murder is filled with suspense to the very end. Most of the film is set in the late 80s and follows a group of detectives trying to catch a serial killer. With several clues leading to dead ends, first-time viewers are left guessing who the real killer could be. Unsurprisingly, Memories of Murder (2003) became a cult classic.
Spring, Summer, Fall, Winter… And Spring (2003)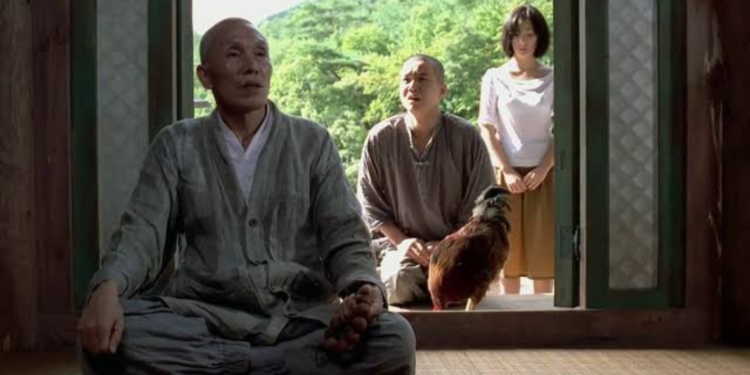 Korean movies are home to some of the world's skillfully written storylines. Spring, Summer, Fall, Winter… And Spring (2003) is a visually stunning and contemplative South Korean film directed by Kim Ki-duk. The film is a meditation on life's cyclical nature and the passage of time, framed within the serene backdrop of a floating Buddhist monastery on a picturesque lake. It follows the life journey of a young Buddhist monk from childhood to old age as he experiences the various seasons of life, each marked by its own unique challenges and lessons. As the seasons change, so does the film's tone and thematic focus. It explores themes of desire, temptation, morality, and redemption, ultimately offering a profound reflection on the human condition.
Oldboy (2003)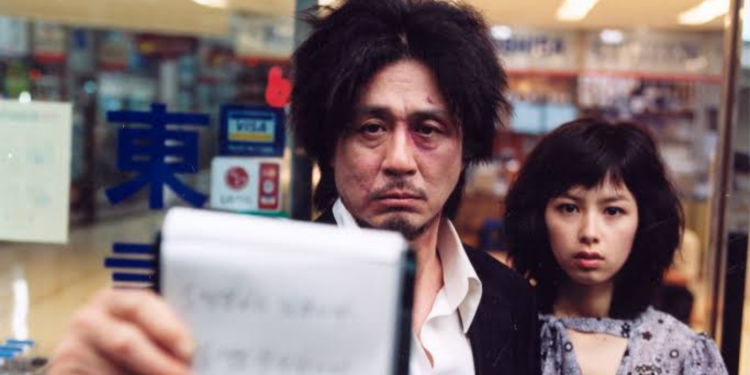 Oldboy (2003) is co-written and directed by Park Chan-wook. The neo-noir action thriller was a critical and commercial success. It is the second installment of Chan-wook's The Vengeance Trilogy, with Sympathy for Mr. Vengeance being the first. Oldboy follows the harrowing journey of Dae-su Oh (Choi Min-Sik), a man inexplicably imprisoned in a cell for 15 years without any knowledge of his captor's motives or his crime. When he is suddenly released, Oh Dae-su embarks on a relentless quest for vengeance and the truth behind his captivity, unraveling a complex dark web of secrets and conspiracies. Oldboy explores the themes of revenge, redemption, and the moral complexities of human nature.
3-Iron (2004)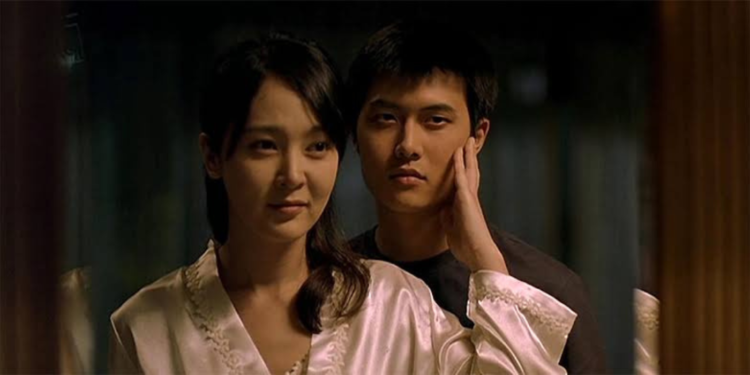 Kim Ki-duk's romantic drama 3-Iron (2004) follows the unusual romance between a loner and drifter, who breaks into people's homes to temporarily live in them, and an abused housewife. The movie's title comes from the gold club that's constantly referenced throughout the movie. 3-Iron stands out with its minimal dialogue, allowing the power of visuals and actions to convey the emotional depth of the characters. The movie received many praises from critics and audiences, locally and internationally.
Tae Guk Gi: The Brotherhood of War (2004)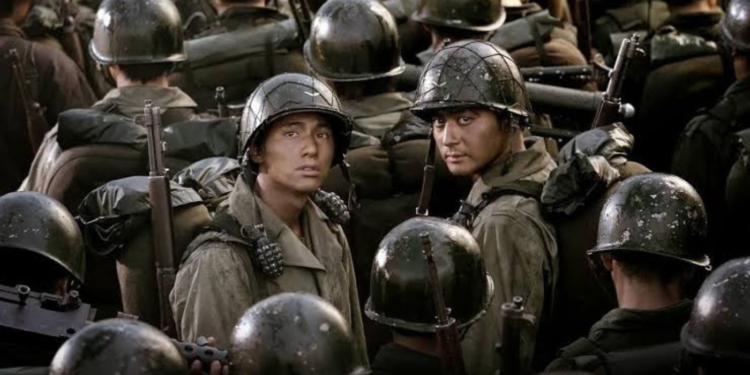 Tae Guk Gi: The Brotherhood of War (2004) is the first wartime action drama film on the list. It became one of the most successful Korean movies after its release. It has also enjoyed rave reviews and reception from critics and audiences. Tae Guk Gi: The Brotherhood of War (2004), directed by Kang Je-gyu, is an epic war film that explores the profound impact of the Korean War on two brothers and their unwavering bond. The story unfolds against the backdrop of the Korean War in the early 1950s. It follows the journey of Jin-tae (Jang Dong-gun) and his younger brother Jin-seok (Won Bin).
After the brothers are forcefully conscripted into the Korean War, Jin-tae's fierce determination to protect his brother at all costs drives him to extraordinary acts of bravery on the battlefield. At its core, the film explores brotherhood, sacrifice, and the human cost of war. It delves into themes of heroism and the transformative power of love and loyalty, ultimately retelling and leaving a profound impact on viewers as it unravels the intricacies of a war that deeply affected the Korean Peninsula and its people.
A Moment to Remember (2004)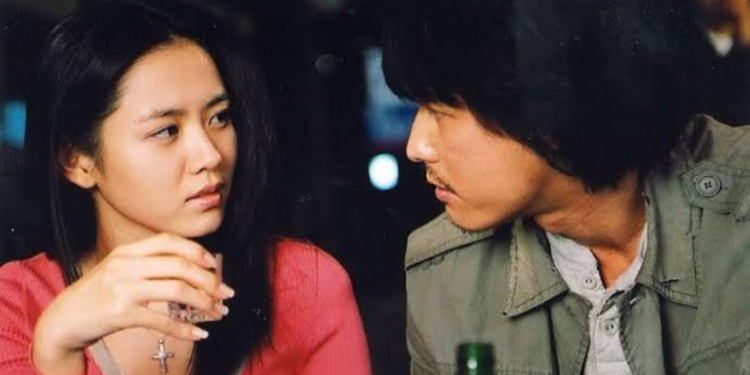 A Moment to Remember (2004) is based on the Japanese television drama Pure Soul (2001). The movie is a deeply emotional romantic drama that explores the complexities of love, memory, and resilience in the face of adversity. The film centers around the love story between Su-jin Kim (Son Ye-jin) and Chul-soo Choi (Jung Woo-sung). Their romance blossoms against the backdrop of ordinary life until a devastating diagnosis of early-onset Alzheimer's disease shatters their world. As Su-jin's memory begins to fade, Chul-soo becomes her devoted caregiver, embarking on a heart-wrenching journey to preserve their love and create lasting memories. Although based on a TV series, A Moment to Remember has spurned several similar works in other countries.
Lady Vengeance (2005)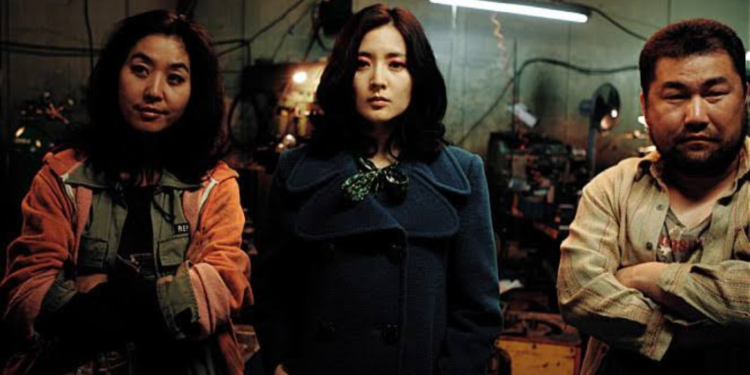 Lady Vengeance (2005) is the third and final installment of Park Chan-wook's Vengeance Trilogy. Like its predecessors, Lady Vengeance was a commercial success and received positive reviews from critics. Lady Vengeance tells the harrowing and morally complex story of Geum-ja Lee (Lee Young-ae), a woman who has spent 13 years in prison for the kidnapping and murder of a young boy. Upon her release, she embarks on a mission to seek vengeance against the true culprits of the crime while also seeking redemption for her own actions. It delves into the themes of justice, revenge, and morality.
The Host (2006)
Monster film audiences can relish in one of the best Korean movies ever made. Upon its release, The Host became the highest-grossing South Korean film in history. It grossed US$90 million on a $11 million budget and received positive critical reviews. The Host revolves around the Park family, who run a snack bar by the Han River in Seoul. Their ordinary lives take a terrifying turn when a massive, amphibious creature emerges from the river and wreaks havoc on the city, abducting their youngest member, Hyun-seo. As the family grapples with grief and shock, they embark on a dangerous mission to rescue Hyun-seo from the clutches of the monstrous creature. Along the way, they uncover government conspiracies, bureaucratic incompetence, and societal critiques that add depth to the film's thrilling narrative. The film brilliantly blends elements of horror, science fiction, and social commentary.
Mother (2009)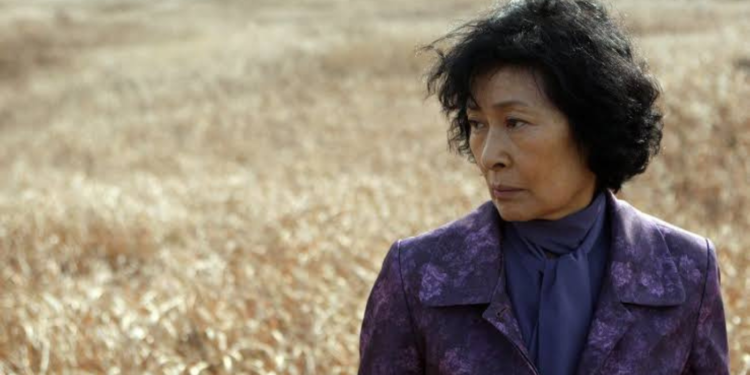 Mother (2009) is a heart-wrenching neo-noir thriller that'll keep audiences glued to their screens. An all-round success, Mother was critically acclaimed and a hit at the Box Office. The film explores the complex dynamics between a mother and her mentally challenged son. The two main characters are the unnamed widow, played brilliantly by Kim Hye-ja, and her mentally challenged son, Do-joon (Won Bin). When Do-Joon becomes the prime suspect in a gruesome murder case, the mother's unwavering love drives her to embark on an obsessive quest to clear her son's name. What unfolds is a suspenseful and emotionally charged narrative that delves into the dark corners of a small town, exposing hidden secrets and moral ambiguities.
I Saw The Devil (2010)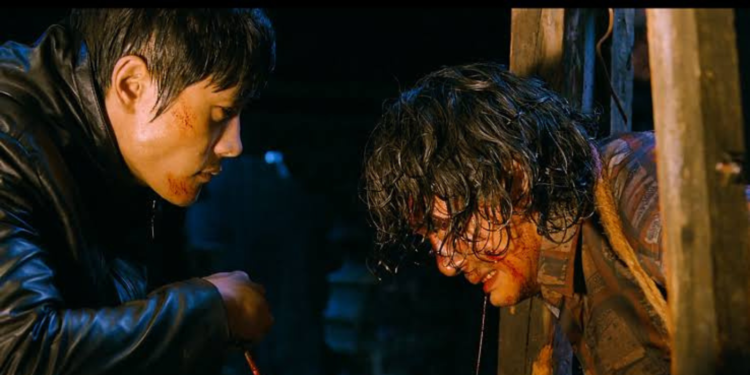 I Saw the Devil (2010) is a South Korean psychological thriller that delves deep into the darkness of revenge and the blurred lines between good and evil. Fuelled by grief and a thirst for vengeance, Kim Soo-Hyun (Lee Byung-hun) embarks on a relentless pursuit of the killer, Jang Kyung-chul (Choi Min-Sik), but his quest takes a chilling turn as he descends into the same abyss of brutality and cruelty that he seeks to eradicate. I Saw the Devil stands out for its unflinching portrayal of violence and its exploration of the moral complexities of revenge. It raises thought-provoking questions about the consequences of pursuing vengeance at any cost.
Miracle in Cell No. 7 (2013)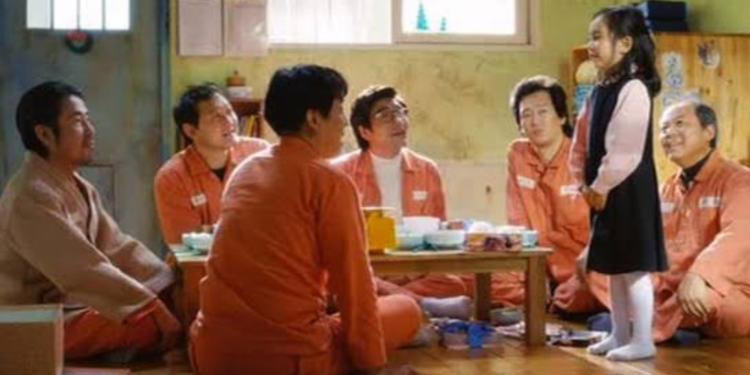 Miracle in Cell No. 7 (2013) is definitely a must-watch for everyone. The tragicomedy drama is a testament to the quality of Korean movies. Miracle in Cell No. 7 centers around Lee Yong-gu, portrayed by Ryu Seung-Ryong, a mentally challenged man wrongfully accused of murder and sentenced to death. Despite his intellectual disabilities, Yong-gu shares an unbreakable bond with his young daughter, Ye-seung. As he faces the harsh realities of prison life, Ye-Seung and a group of inmates in Cell No. 7 band together to help him see his daughter one last time, resulting in a touching and unexpected journey of redemption and sacrifice. While it may not share a happy ending that many Western films are accustomed to, its spellbinding plot will leave viewers satisfied. The film has had remakes in India, Turkey, Philippines, and Indonesia.
The Wailing (2016)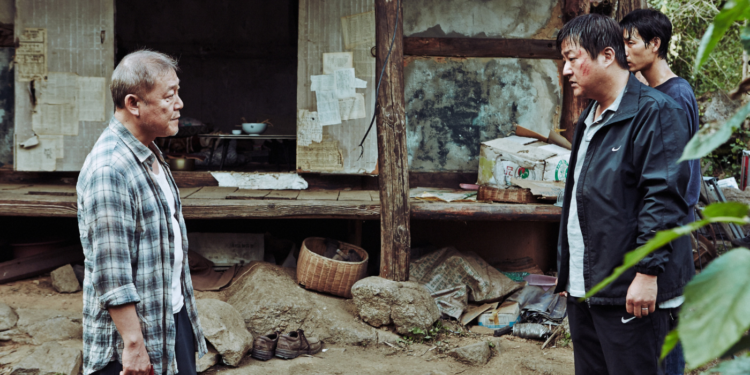 The Wailing (2016) is a Korean horror film written and directed by Na Hong-jin. A Box Office juggernaut, The Wailing was received with positive reviews. The film is set in a small rural village in South Korea, with its protagonist Jong-goo, a bumbling police officer played by Kwak Do-won. Jong-goo becomes embroiled in a series of gruesome and unexplained murders. As the violence escalates and paranoia spreads through the community, Jong-goo becomes determined to uncover the truth behind the mysterious and malevolent force plaguing the village, even if it means confronting dark and supernatural entities. The Wailing gives a unique spin to established Western horror tropes.
The Handmaiden (2016)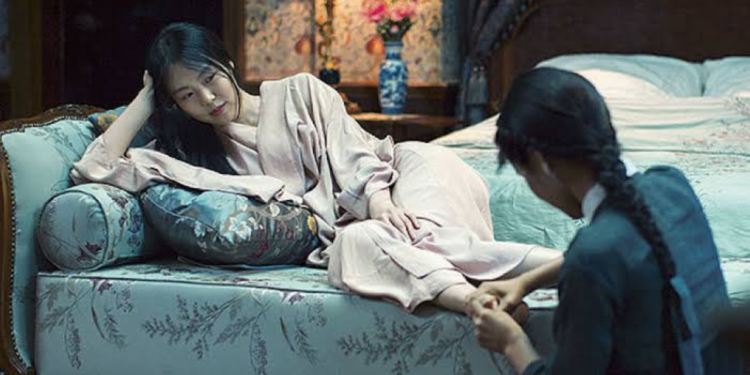 The Korean movie, The Handmaiden (2016), was inspired by Sarah Waters' 2002 novel Fingersmith. The major difference between the plot settings is that The Handmaiden is set in Korea under Japanese colonial rule instead of Victorian-era Britain. A critical and commercial success, The Handmaiden won Best Film Not in the English Language at the 71st British Academy Film Awards. The story revolves around the intertwining lives and love of a young Korean woman named Sook-hee and Hideko, a Japanese heiress. Sook-hee becomes the handmaiden to Hideko as part of a plot to defraud her of her inheritance. However, as the layers of deception and intrigue unfold, the relationship between Sook-hee and Hideko deepens, leading to unexpected twists and revelations. The film explores themes of desire, power, identity, and the blurred lines between truth and deception.
Train to Busan (2016)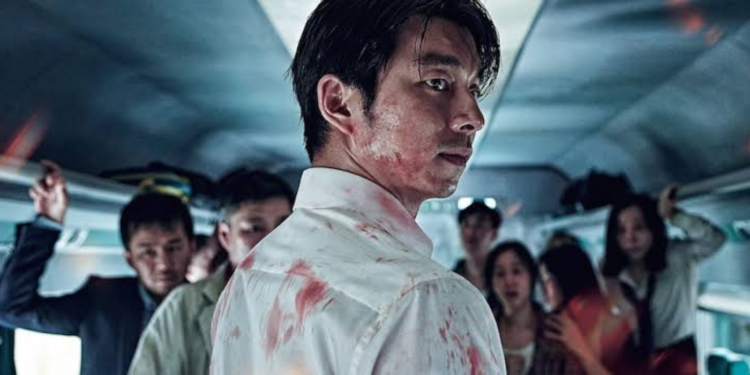 Arguably one of the most popular Korean movies, Train to Busan (2016) set a record by having over 10 million theatergoers watch it at the cinema. It has spurned several follow-up movies, with an American remake in the works. Train to Busan is an action, zombie-apocalyptic horror film that takes place on a high-speed train. The film follows a disparate group of passengers onboard a high-speed train to Busan. Unbeknownst to them, a mysterious virus outbreak is turning people into ravenous zombies, and chaos ensues when one infected passenger boards the train. As the survivors desperately fight to stay alive while trapped in a confined space hurtling toward their destination, they must not only battle the relentless horde of undead but also confront their own fears, prejudices, and moral dilemmas. Train to Busan is a rollercoaster ride of tension and emotion, blending horror with social commentary as it explores themes of selflessness, sacrifice, and the resilience of the human spirit.
Burning (2018)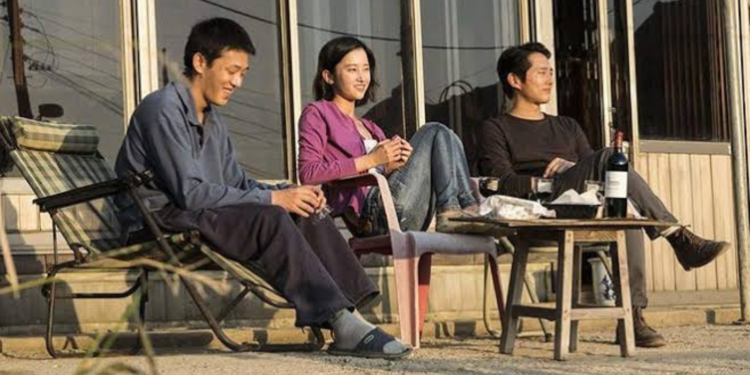 Burning (2018) is a mesmerizing psychological drama that artfully explores themes of class disparity, obsession, and existential uncertainty. The film follows the life of Jong-su (Yoo Ah-in), a young man living on the fringes of society who becomes entangled in the lives of two enigmatic individuals. One is Hae-mi (Jun Jong-seo), a childhood friend who re-enters Jong-su's life; the other is Ben (Steven Yeun), an affluent and mysterious man whom Hae-mi introduces to him from her trip to Africa. As Jong-su becomes increasingly obsessed with Hae-mi and suspicious of Ben's intentions, the film unfolds as a slow-burning mystery that blurs the lines between reality and perception. Burning isn't the average psychological thriller as it promises to leave audiences thinking deeply between what's real and an illusion.
Parasite (2019)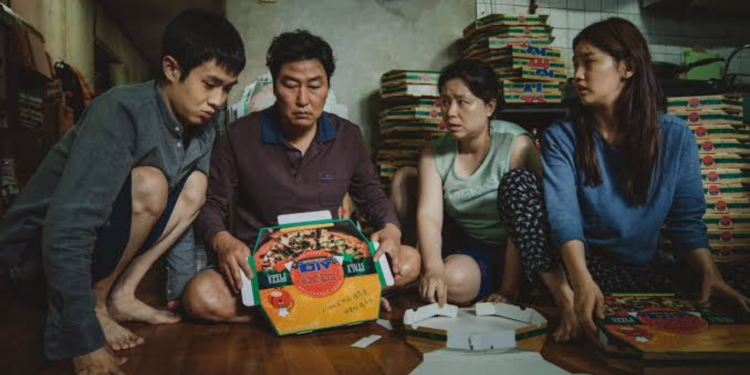 It's no coincidence Parasite (2019) sits at the top of the list. It is the highest-grossing film on the list, earning $262.7 million on a budget of around $15.5 million. Parasite won four of its six Academy Award nominations, becoming the first South Korean film to be nominated at the Academy Awards and the first non-English-language film to win Best Picture. It also took home the Golden Globe Award for Best Foreign Language Film, the BAFTA Award for Best Film Not in the English Language, and the Screen Actors Guild Award for Outstanding Performance by a Cast in a Motion Picture.
Parasite is a black comedy thriller that defies genre conventions and captivates audiences worldwide with its biting social commentary, dark humor, and intricate storytelling. The film revolves around the impoverished Kim family, who cunningly infiltrate the lives of the wealthy Park family through a web of deceit. As they secure positions as household staff, a complex interplay of power dynamics and class struggle unfolds. However, when hidden secrets come to light, the film takes a shocking and unpredictable turn, challenging perceptions of morality and the lengths people will go to escape poverty. Poverty is one good way to get started with Korean movies.
Tell us what's wrong with this post? How could we improve it? :)
Let us improve this post!