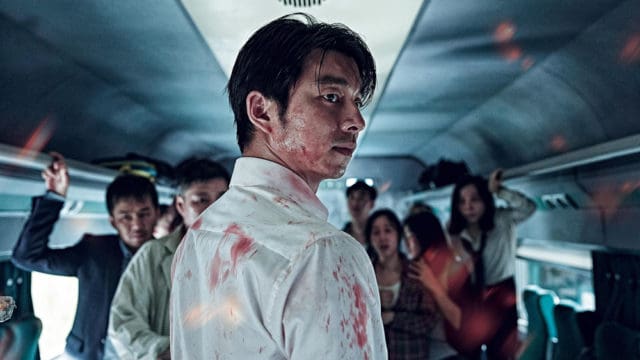 Train to Busan is yet another in a long line of zombie films that was made to impress and similarly terrify the audience and it seems like it might have done just that. Imagine being on a train, basically stuck on the rails considering how fast the thing is going, and knowing that only a few compartments down all hell is breaking loose. It might not be up in the sky or trapped in a building like in other films, but it's still just as bad since those that have to survive are stuck fighting the undead, or whatever they are, just to stay alive until the train can reach its terminus. The only problem there is that the infection has spread like wildfire.
So really nowhere is safe.
10. There was a short film made as a precursor to this movie.
It had to do with the events of what happened the day before the beginning of the film, as a way to explain just what is really going on and how things started.
9. This is the sixth highest grossing domestic film in South Korea.
It's kind of obvious that South Korea hasn't got a big market for stuff like this and has been ignored for the most part.
8. The film was the first live action film for the director.
Everything else he's done to this point has been animated so it was likely a big jump for the director and thankfully he hit the mark.
7. This movie became the first South Korean film to pass the $1 million dollar mark at the Singapore box office.
Do you get the sense that movies in South Korea don't often get a whole lot of attention?
6. The word zombie is only mentioned twice in this film.
If you look at it a lot of films don't use this word all that often, almost as if the screenwriters don't want to saturate the dialogue with it. That's kind of a wise move since by now a lot of people can easily assume just what's happening to the afflicted.
5. It took just under four months to make this film.
That's kind of impressive given that the settings they had to work with and the number of extras that appear to be in the movie, but it seems kind of standard in some regards.
4. This is the first ever South Korean zombie film.
Now that they've joined the genre it seems as though we'll see more from them since a sequel to the film has been made.
3. This quickly became the most popular film to ever come out of South Korea.
Action and horror along with thrills and chills tend to get to a lot of people.
2. Rotten Tomatoes gave the film a 95 percent rating.
This might be high praise if the site wasn't so down on so many other films that seem to get so much attention from audiences. But it's still praise.
1. It was the first South Korean film to reach over 10 million audience members in theaters.
There must be a lot more to do in South Korea than watching movies, or perhaps they just haven't had any quality films come along in a while.
Zombie movies don't seem to be going anywhere, which is great.