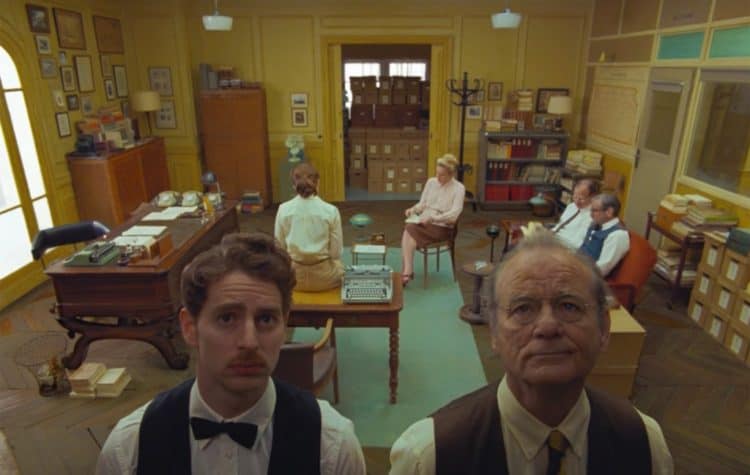 The Academy Awards have 23 categories designed to honor the best in film each year. Recently, however, there has been a tendency for certain movies to hog the honors and not spread the wealth. Two years ago, four films boasted ten or more nominations each, accounting for more than their fair share. A great year of cinema doesn't mean that everything will get recognized. Read on for a list of ten great films that should get mentioned but may end up missing the mark.
1. In the Heights
When Lin-Manuel Miranda's first show made its Broadway debut, it took home the Tony Award for Best Musical. More than a decade later, the film adaptation was a success, opening during the early summer in theaters and on HBO Max. But in a year full of movie musicals, it seems inevitable that this one, which boasts energetic performances and superb choreography, will be forgotten. Miranda is also likely to be cited for a different film, the one that serves as his first time directing a movie, tick, tick…BOOM!
2. Vivo
Speaking of Miranda, his music is present in another fabulous and underrated film, this one for all ages. Sony's Vivo had a brief theatrical run in July and showed up on Netflix this August, featuring typically fantastic tunes and an endearing story of Cuban heritage. But, like In the Heights, this film may be overshadowed by other animated features like Encanto that also pay tribute to underrepresented cultures in a heartwarming, family-friendly showcase.
3. Mass
This four-person drama, which premiered at the Sundance Film Festival in January, is the directorial debut of actor Fran Kranz, an actor known for the series Dollhouse. There is such an outpouring of talent in the small cast – Martha Plimpton, Jason Isaacs, Ann Dowd, and Reed Birney – but with other competition in the supporting acting races, it's possible that there won't be room for any of them. Though its subject matter – a school shooting – may be difficult for some audiences, this independent film deserves plenty of praise.
4. The Novice
Actress Isabelle Fuhrman made an impression at just twelve years old for playing Esther in the horror movie Orphan. Now, twelve years after that, Fuhrman has delivered an equally compelling but very different performance, playing an obsessive college student determined to be the best rower on her team. It's a powerhouse turn in a film that shouldn't be ignored either, one that captures the feeling of isolation and intensity that drives her character, Alex, to extraordinary lengths.
5. Benedetta
In a career spanning more than half a century, Dutch filmmaker Paul Verhoeven has only seen a few of his films earn Oscar attention. Notably, his 1973 film Turkish Delight was nominated for Best Foreign Film, while his 2016 entry Elle netted its star Isabelle Huppert a Best Actress bid. His latest project isn't eligible for the Best International Feature category, but it does feature excellent performances and production values in its depiction of a lesbian nun in Renaissance Italy that shouldn't go unnoticed.
6. No Time to Die
James Bond has a complicated history with the Oscars. In the last forty years, only Skyfall has earned a nomination for anything other than music. Billie Eilish's title tune is a shoo-in for Best Original Song, but this action blockbuster boasts more than just that. Its technical elements are superb, but the odds aren't good given that only three Bond movies have ever been nominated for their sound work and other categories are even rarer for the franchise.
7. F9: The Fast Saga
Okay, so this isn't exactly Best Picture material, but there's a lot to like about the ninth installment in the Fast and the Furious franchise. Its visual effects and sound editing are fantastic, but not a single film of the previous eight has ever earned an Oscar nomination. Even Fast & Furious 7 ended up getting shut out despite featuring its Paul Walker tribute song See You Again. Will this be the time that the great work on this saga finally gets honored?
8. Silent Night
A great cast and a clever premise should equal Oscar buzz, but unfortunately that's not always the case. A film about toxic winds and quick-death pills may not be everyone's cup of tea, but there's great talent on display here. It's particularly fun to see Roman Griffin Davis in a follow-up role worthy of his debut in Jojo Rabbit, alongside actors like Keira Knightley, Matthew Goode, and Lily-Rose Depp. After a premiere at the Toronto International Film Festival and a launch on AMC+ to coincide with its theatrical run, could this small, dark film make waves?
9. The Eyes of Tammy Faye
Jessica Chastain is simply unrecognizable as televangelist Tammy Faye Bakker, and, as long as she isn't pushed out by late-breaking, buzzier contenders, she's probably still set for a nomination. But there's more to the film than just her very strong performance, including costar Andrew Garfield, a likelier bet for his turn in tick, tick…BOOM! The film didn't earn the reviews it needed to place in other categories, but it would be a good and deserving choice for other accolades.
10. The French Dispatch
Wes Anderson's latest film is an absolute delight, but he isn't always feted by Oscar voters in the way he should be. His biggest success to date awards-wise was The Grand Budapest Hotel, which netted a bid for Best Picture and picked up a few trophies, but his other films have had more mixed results. Moonrise Kingdom, for instance, only picked up a screenplay mention, while another of his best films, The Darjeeling Limited, was snubbed entirely. Can The French Dispatch break through as it should this year?
Tell us what's wrong with this post? How could we improve it? :)
Let us improve this post!