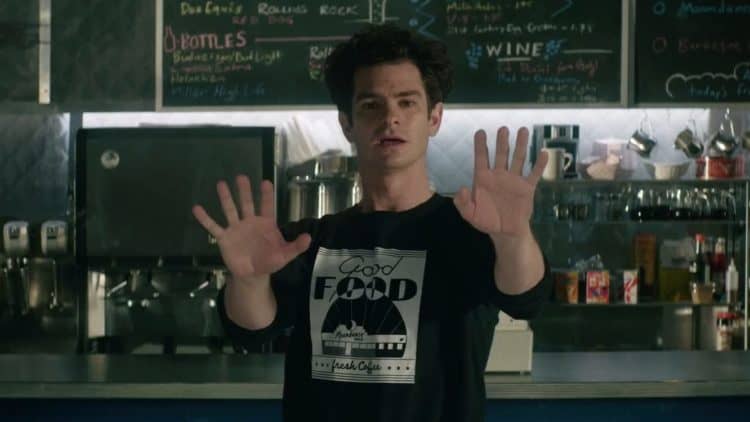 Powerful and impactful screenplays are a dime a dozen. It's such a great feeling to chance upon stories, more so biographical ones, that are able to inspire and motivate. The beauty of cinema is further exemplified in its ability to teach viewers valuable life lessons in a span of two hours, or even less. It certainly beats sitting in a lecture hall for the same amount of time. An upcoming film with an exceptional storyline that will have audience members' feet tapping and hearts singing in no time is Tick, Tick… Boom! The title alone speaks for itself. Get ready to be blown away. Here are five reasons why we think the musical drama will be explosive:
5. It features the directorial debut of a Broadway legend.
The film marks Lin-Manuel Miranda's (Hamilton) first time sitting on the director's chair. Another milestone to add to his long list of achievements. The thespian in him has brought us our favorite Broadway shows of the 21st century, such as In the Heights and Hamilton, which have also had their recent big screen debuts. This transition from the stage to the big screen is definitely a treat for theatre lovers and movie buffs, as it allows both parties to meet halfway. Miranda has proven time and again that he is a brilliant storyteller and visionary. Seeing him take on a new role, which requires him to interpret a life of a well-known personality, is most interesting. It also goes without saying that the song and dance numbers are going to form part of the film's highlights. Guess we know which playlist we're going to have on loop for quite some time.
4. It serves as a tribute to another Broadway legend.
Only the good die young. The film tells the story of the late Jonathan Larson, the man behind multi-awarded and lauded musicals, such as Rent and the film's namesake, Tick, Tick, Boom…! Even before rising to fame from composing and writing the screenplay for Rent, Larson has already been conceptualizing various theatrical pieces since the 80's. He thrived under the influence of famed theater figurehead, Stephen Sondheim, whom Larson used to go to for advice and guidance. Unfortunately, Larson did not live long to sow the fruits of his successes, as he passed due to an aortic aneurysm during the day of Rent's first Off-Broadway preview performance. His life may have been short, but the impact he left behind will last for the generations to come.
3. The stellar ensemble brings their A-game to every scene.
Fans of Andrew Garfield (The Amazing Spider-Man), will see him trading his superhero stunts for song and dance numbers. The actor was first selected to play the lead role of Larson in late 2018, and this unexpected choice has proved to be worth looking into. Seeing Garfield transform into Larson is definitely a sight to see, and a proof of his talent and versatility. The film's other cast members are composed of a mix of film and theater actors. These include Alexandra Shipp (Straight Outta Compton), Robin de Jesús (The Boys in the Band), Joshua Henry (Hamilton), Judith Light (Ugly Betty), Vanessa Hudgens (The Princess Switch), Bradley Whitford (Get Out), Joanna Adler (Devious Maids), Noah Robbins (The Trial of the Chicago 7), Ben Levi Ross (Dear Evan Hansen), Beth Malone (Fun Home), and Joel Grey (Choke).
2. A captivating storyline unlike any other.
Approaching one's 30's is an odd time in life. It may feel like a toss between being young and carefree, and being a responsible adult. Viewers will see another side of Larson, as the film is set in a difficult time in his life. He is portrayed to be an aspiring theatre composer, approaching his 30's. He can't help but feel pressured, as he prepares to debut his new work at a showcase. Doing well means getting closer and closer to his Broadway dreams. The film gives audience members a full picture of Larson's colorful life, by starting with his humble beginnings. May this ignite the hearts and spirits of other aspiring artists to dream big and take leaps of faith, in order for these to become reality.
1. There's always something to take home from legacy stories.
Legacy stories are usually passed down from one generation to another, for the reason that the lessons they hold are timeless. Larson leaves a legacy that we get to enjoy up to this day. His is an example of resilience and grit— two qualities that have allowed him to pursue, and eventually achieve his dreams. People usually think that the end goal is the most important. They tend to overlook the fact that success is a journey, and not a destination. After all in most cases, the doing is more important and satisfying than the outcome Tick, Tick… Boom! is scheduled to have its world premiered at the American Film Institute (AFI) Festival on November 10, 2021, before it becomes available for streaming on Netflix by November 19, 2021.