Bad Bunny ventured into Jersey club music with his 2023 song "Where She Goes," broadening his musical identity that had been primarily nestled around Latin trap and reggaeton. It's a bold move that has paid off for the Puerto Rican rapper and an attribute that has propelled his career attainments. Just as the song tops the Latin Airplay and ranks among the global top music, Bad Bunny's knack for exploring new frontiers in his career has set him apart as one of the most accomplished entertainers of Puerto Rican extraction.
More than being a rapper, Benito Antonio Martínez Ocasio has thrived as a singer-songwriter, record producer, and professional wrestler. He gained mainstream recognition with his song "Diles" in 2016 and consolidated that in the following years, collaborating with established performers like J Balvin, Farruko, and Ozuna. In 2018, he got his big break as a feature on Cardi B's hit single "I Like It," also featuring J Balvin. Bad Bunny has since then blazed to a glorious status, helping Spanish-language music gain more credibility in pop culture across the globe.
Songs And Collaborations That Bought Bad Bunny Into The Limelight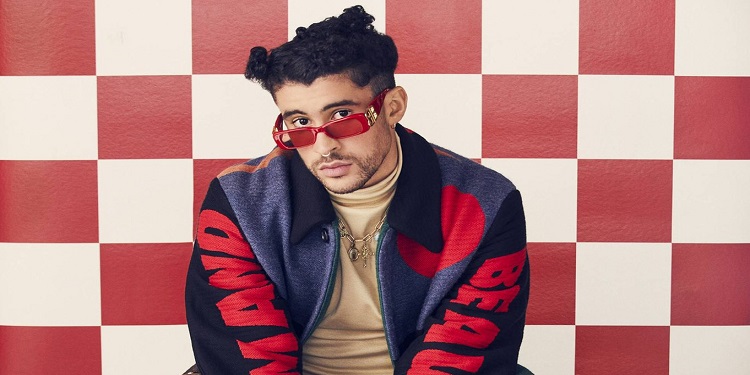 Bad Bunny discovered his musical talent as a child when he performed with his church choir. Inspired by Puerto Rican artists like Héctor Lavoe and Daddy Yankee, he started making music and uploading his songs on SoundCloud in 2013. Three years later, he dropped "Diles" on the music streaming service, where it caught the attention of DJ Luian and eventually landed Bunny his first record deal with Hear This Music. He collaborated with Farruko, Ozuna, Arcángel, and Ñengo Flow for the song, which has been certified Platinum four times by the Recording Industry Association of America (RIAA) and Gold by Spain's PROMUSICAE.
Capitalizing on the popularity of "Diles," he released several songs in 2016 that popularized his name in the industry. Collaborating with Arcángel, he released "Tu No Vive Así," featuring DJ Luian and Mambo Kingz; the song has been certified Platinum 9 times by RIAA. This was also the year he dropped his solo single "Soy Peor," which championed the popularization of the Latin American trap genre. The song attained the No. 19 spot on the Hot Latin Songs chart and bagged 11 Platinum RIAA certifications. Before the year ran out, he released "Caile" with Bryant Myers and Revol, featuring Zion and De La Ghetto. The song has also been certified Platinum twice by RIAA.
Career Breakthrough And Penetration Of The English-language Music Scene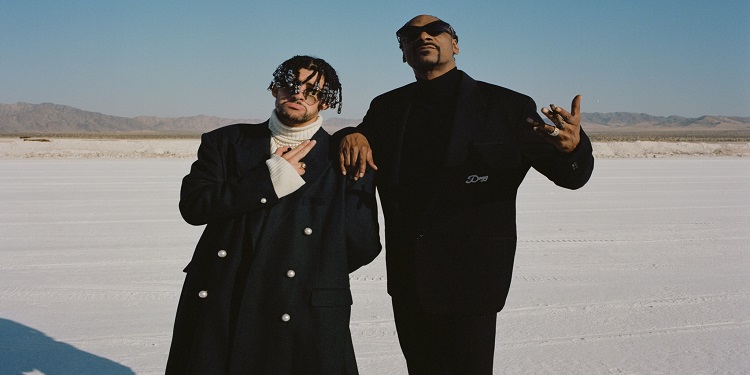 Bad Bunny continued making waves in 2017, collaborating with fellow Puerto Rican reggaeton and Latin trap artists. Songs like "Tu No Metes Cabra," "Blockia" with Farruko, "Netflixxx" with Brytiago, and "Mayores" with Becky G proved he is a talented artist. The latter has pulled 46 RIAA Platinum certifications, cementing Bad Bunny's acclaim as a bonafide Latin music star. His song "Sensualidad" with Prince Royce and J Balvin also made a significant impression with 19 RIAA certifications.
However, he gained the influential breakthrough that took his career beyond the Latin Music Industry in 2018 as a featured artist on Cardi B's "I Like It." The song earned the Puerto Rican rapper his first Grammy Award nomination, paving the way for him to penetrate the English-language music market with his Spanish-language brand of music. Since then, he has received three Grammy Awards and nine Latin Grammy Awards alongside other coveted gongs, including 10 Billboard Music Awards and six American Music Awards.
If "I Like It" introduced him to an English-language music audience, he secured his place in the scene when he featured Canadian rapper Drake in "Mia," the second single for his debut studio album, X 100pre. The song peaked at No. 5 on the US Billboard Hot 1000 and has been certified Diamond by RIAA five times. Subsequent songs like "Solo de Mí," "200 MPH" featuring Diplo, "Vete," "La Difícil," "Si Veo a Tu Mamá," "Yo Perreo Sola," and "Dakiti" with Jhay Cortez went a long way to cement his status as one of the most accomplished Latin artists.
Bad Bunny's Legacy And Impact On The Latin Music Industry
With five studio albums and dozens of coveted awards, Bad Bunny's grandest musical accomplishment is perhaps his far-reaching contributions to the elevation of Latin trap and reggaeton. For instance, his fourth solo album Un Verano Sin Ti was the first Spanish-language album to receive Grammy's Album of the Year nomination. The album, according to the International Federation of the Phonographic Industry (IFPI), is the best-performing album of 2022. This made Bad Bunny the first Latin artist to win an IFPI Global Chart Award.
Beyond infiltrating the English-language music market, Bad Bunny contributed in no small manner to giving mass-market appeal to Spanish-language music across the globe. He made history in 2020 as the first non-English language artist to emerge as Spotify's most-streamed artist of the year. He attained the same feat the following year, and between 2021 and 2023, he received 10 Spotify Plaques for the One Billion Stream Awards.
Also a wrestler and an actor with roles in F9, Bullet Train, and El Muerto, an upcoming film set in Sony's Spider-Man Universe, Bad Bunny is poised to become one of most versatile Puerto Rican entertainers the world has ever known. The Billboard Top Artist of the Year 2022 is active on Instagram (@badbunnypr) and Twitter/X (@sanbenito) with millions of dedicated followers. Apart from Spotify, the Puerto Rican superstar's music are available on Apple Music, YouTube, Amazon Music, Tidal, Pandora, Deezer, and iTunes.