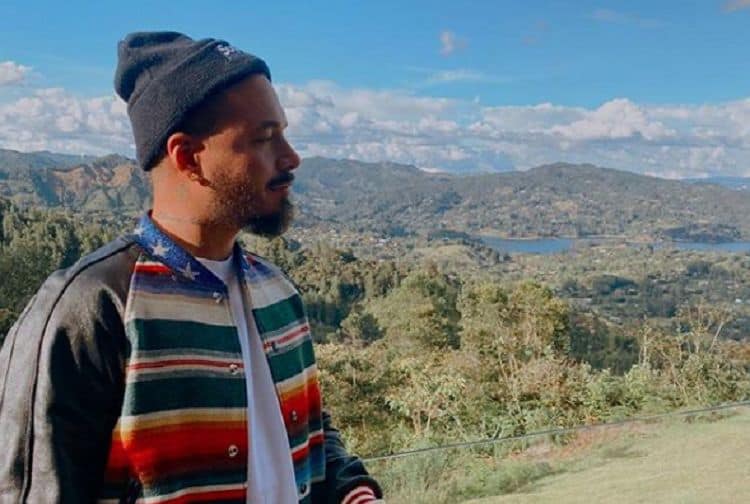 J. Balvin is one of the most celebrated musical artists alive in the world today. This Colombian musician, was born Jose Alvaro Osorio Balvin in 1985 and hails from Medellin, Columbia. Known as a reggaeton artist, who challenged the concept of reggaeton, making his own style in the process. Balvin has successfully brought Spanish language music into the mainstream, thus helping to spread the vibrant and colorful Latino culture to those who do not even speak the language. However, no matter how successful he becomes, he still appreciates, and is grateful for the simple things, such as his most prized possession, Enzo, his dog.
1. J Balvin's Introduction to Music was Heavy Metal
In a 2020 video hosted by Gentleman's Quarterly, J Balvin goes online to answer a few of the many fan questions he's asked. On Quora, the question revolves around how he got started with an interest in music. He replies that his interest first peaked when he found Rock music. His father was instrumental in Balvin's future, as he purchased a guitar for him as a Christmas gift. it was alternative bands like Nirvana and heavy metal bands which encouraged him to play with friends. All of which helped solidify his love for music, and of course, he's now immersed in, and transforming the world of reggaeton.
2. J Balvin has "Sound Memory"
Sound memory, or echoic's, occurs when people hear a specific sound(s) which act as a stimulus, and that's just what J. Balvin has. During an online question and answer session, he was asked how he remembers all of the lyrics to the songs he's performed. He replied that he can't simply recite lyrics if asked. However, he does have sound memory, which means whenever he hears the beat of a certain song, he can automatically remember which song it is, how it goes, and even the lyrics!
3. The Title of his 2016 Album Energia is the Result of Shocks
Yes, that's right. The title of his album, Energia was the result of electricity. According to Balvin, he received some energy when his album was yet untitled, "I was in LA, in the studio, and that day everything that I touched shocked me." It seems J Balvin is most certainly an electric personality who created a one of a kind album. Debuting in June, 24, 2016, Energia was the recipient of positive reviews, due to it's fabulous sound. In fact, it was his opening track, Veneno, that shows Balvin is not only an expert at reggaeton, but also rap.
4. J Balvin is One of the Few Latin Artists to Chart Heavily on U.S. Charts
The fact that J. Balvin can Chart in the U.S. singing in Spanish, is something that he does not take lightly. According to Balvin, "Being on the top 100 list in Spanish, it's a blessing, man. It means even if they don't understand what I'm saying, they're feeling the good vibes". This ability to vibe to fans isn't lost on Balvin, as he takes it as task to complete, to increase the effect, and make a statement.
5. It's Not About the Language, It's About the Vibes
J. Balvin is currently one of the hottest Latin artists in the world today, despite the fact that much of this work is done in Spanish. Whether it's Europe, America or in Latin countries, people seem to gravitate to his music, even without speaking Spanish themselves. Balvin credits this to the fact that people can relate to his sound, feel the positive vibes, "…It means they're feeling the music. They don't know what I'm saying, but they know it feels right."
6. Ay Vamos Sets Internet Viewing Records
J. Balvin broke the mold with his hit, 6 AM, where he went against the grain, refusing to play to the same old stereotypes depicted in reggaeton. He took a wide turn away from imagery depicting male dominance, violence and misogyny. As a result, people responded favorably, and his music reached new audiences the world over. In fact, he received a Guinness World Record for Ginza's staying power, hitting and staying at number 1, on the U.S. Hot Latin Song Chart for 22 weeks. Not only that, but he's also the first urban Latino musician to go over one billion views with Ay Vamos. (
7. In 2018, J. Balvin Became the Most Streamed Artist on Spotify
In 2018, J. Balvin added another notch to his belt of success, by becoming Spotify's most listened to recording artist. This is a pretty big accomplishment, especially as most of his music is recorded in Spanish, which means those listening are bonding with his beat, his vibes. By hitting over 48 million listeners per month, he's established himself as an artist who's not going anywhere.
8. J Balvin's Favorite Animal is the Tiger
J Balvin once stated that the tiger was his favorite animal, "Tigers are my favorite animals. When I went to Thailand I got the opportunity to see lots of culture and watch lots of Tigers, I was amazed to see how powerful, smart and beautiful they are. I just love them." As such he's gone on to immortalize his love for tigers in the form of 4 tattoos: A tiger hand tattoo, tiger eyes tattoo, tiger on side tattoo, and finally one on the left forearm.
9. J. Balvin Wore Red Lipstick for Abused Women
If there's one thing that can be said about J. Balvin, is that he stands up for what he believes in: He walks his talk. For instance, when it came to reggaeton, he made certain to cut any misogyny from his music. But that's not all. In 2014, to show his support for abused women all over the world, J. Balvin put on bright red lipstick to bring awareness to the International Day for the Elimination of Violence Against Women.
10. J. Balvin Worked to Sell Whatever He Could to Help Out His Family
When J. Balvin was young, his family went through some very tough times, which meant they had to move to a smaller home, in a new area. Seeing his father lay awake at nights, worrying, left a mark on him. He began to sell items, from clothing to candy, and anything in between to help his family out. Fortunately, he was able to enter a student exchange program at 18, which brought him to the United States, where he could then concentrate on becoming the man he is today.
Tell us what's wrong with this post? How could we improve it? :)
Let us improve this post!