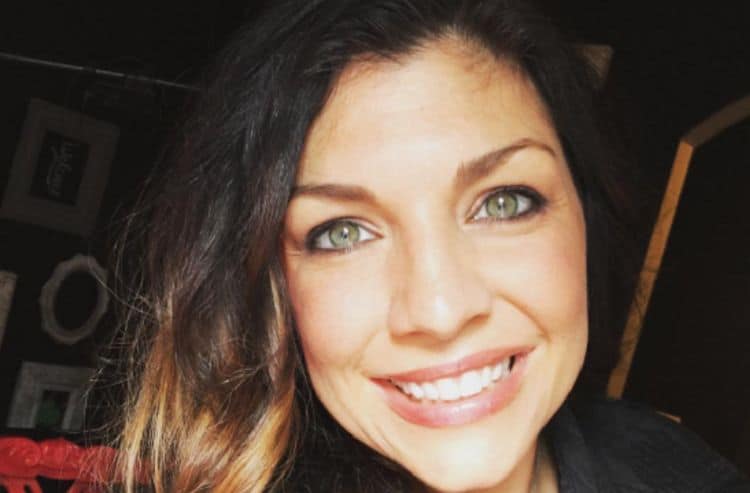 To some people, home renovation projects can feel like somewhat of a hassle. However, for Anitra Mecadon, these kinds of projects are a dream come true. As someone who loves interior design and breathing new life into all kinds of spaces, Anitra's talents have opened lots of doors for her over the years. In 2011, she became the host of the TV show Mega Dens and she landed another TV hosting gig the following year. Her awesome personality combined with her creativity has given her everything she needs to be a star. Now, she's about to be back on our screens in a new show called Lil Jon Wants to Do What? which is set to debut on May 2, 2022. In the show, Anitra and hip-hop producer Lil Jon team up to help homeowners come up with creative ways to renovate their space. Keep reading to learn 10 things you didn't know about Anitra Mecadon.
1. She Has Some Acting Experience
It's no secret that Anitra is no stranger to being in front of the camera. However, some people may not realize that she's done more than hosting gigs. She has a background in theater and she made her on-screen acting debut in 2009 in a movie called Who Stole the Electric Car? To date, this is her only acting credit.
2. She Loves to Paint
Anitra's love for home design isn't the only way she likes to express her creative side. She also enjoys painting and it's something that she's very good at. Being able to sit down and paint has become a great way for Anitra to disconnect from the busy nature of her job and enjoy some downtime.
3. She Studied Psychology
According to her LinkedIn profile, Anitra earned a BFA in psychology from the University of Scranton in 1999. She also has a bachelor's degree in interior design from Baulder College. Although these two fields may seem unrelated, they have a lot more in common than most people realize.
4. She Has A Large Social Media Following
There was once a time when building an online presence was nothing more than fun and games. However, those days are a thing of the past. Now, being popular on social media can translate into some great real-life opportunities. Although Anitra isn't as into social media as some other people, she has still managed to build a substantial following. She currently has more than 22,000 followers on Instagram.
5. She Participated in Blackout Tuesday
In June 2020, Anitra participated in a virtual show of solidarity called Blackout Tuesday. Those who participated were asked to simply upload a black square on Instagram. The online protest was meant to be a way that people could show their support for the Black Lives Matter movement and the overall fight to end racism.
6. She's A Devoted Mom
Anitra has dedicated a lot of time and effort to her career. Although she's very proud of everything she's accomplished, nothing means more to her than being a mother. Her son is her pride and joy and she loves spending as much time with him as he can. At the moment, he's a little too young to understand that his mom is a TV star but he'll catch on one day.
7. She's Somewhat Private
Despite working in the entertainment industry for more than a decade, Anitra has never gotten overly obsessed with being in the spotlight. Instead, she's a very low key person who doesn't like to share much information about her personal life other than photos of her son.
8. She Does Public Speaking Engagements
Being on TV isn't the only way that Anitra likes to share her knowledge and experience with the world. She is also a public speaker who has gotten to do engagements all over the country. According to AAE Speakers, Anitra's price for speaking gigs ranges from $10,000 to $20,000.
9. She's A Positive Person
Most of us have been told that our mindset has the power to impact other areas of life. Still, however, it can be difficult not to become pessimistic when things don't go your way or you're constantly facing challenges. But no matter what Anitra has been through over the years, she has always made it a point to stay positive.
10. She Loves Animals
Knowing that a person loves animals can often give you a little insight into their personality. While some people prefer dogs over cats and vice versa, Anitra isn't taking any sides in this unending battle. Based on her social media activity, Anitra seems to be the kind of person who loves dogs and cats.
Tell us what's wrong with this post? How could we improve it? :)
Let us improve this post!