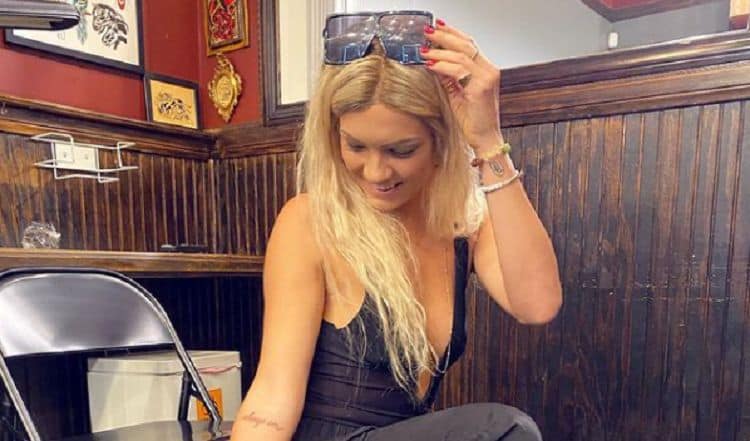 Big Brother is the kind of show that's known for twists and turns, but no one could've expected the most recent surprise. Christie Valdiserri, who was announced as a house guest for the show's 23rd season, was removed just days before it debuted. Unfortunately, Christie tested positive for COVID-19 which would've made her presence in the house a health risk. Christie, who got the vaccine and has been following COVID-19 guidelines, has no idea how she could've contracted the virus. Although missing out on the opportunity has been a bummer, lots of fans have continued to show her love. Keep reading to learn 10 things you didn't know about Christie Valdiserri.
1. She Studied At Penn State
Christie was born and raised in West Chester, PA, and decided to stick close to home for college. She enrolled at Penn State where she joined a sorority and enjoyed going to games. Although we aren't sure what she earned her degree in, we do know that she graduated in 2016.
2. Big Brother Would've Been Her First TV Experience
Big Brother would've been a major opportunity for Christie in more ways than one. Not only could she have won some serious cash, but the show would've been her first introduction to the TV world. Hopefully, however, she will get more opportunities in the future. Some viewers have already said that they hope she's brought back as a house guest for the next season.
3. She Is A Dancer
Dance is Christie's favorite form of self-expression and it's also something she's made a career out of. She has been a professional dancer for several years and she loves performing as often as possible. On top of sharing her talents with the world, she also loves sharing knowledge through her dance classes.
4. Her COVID-19 Test May Have Been A False Positive
What's even more unfortunate about the fact that Christie was removed from Big Brother, is the fact that she may not have even had COVID-19 after all. According to Screen Rant, her positive result may have been an error because she tested negative after taking another test when she got home.
5. She Has Alopecia
Not long after graduating from college, Christie noticed that a patch of her hair had fallen out. She didn't think anything of it at the time. The problem became hard to ignore when even more hair started falling out. She was eventually diagnosed with alopecia areata which is an autoimmune disorder that typically results in hair loss. Losing her hair was very difficult, but Christie ultimately made the decision to shave her head completely bald. Since then, she has embraced her appearance and has found a new sense of self-confidence. She is now the first bald woman to ever model for Sports Illustrated.
6. She Loves Inspiring Others
Christie's journey hasn't been easy, but she has never let anything stand in her way. She hopes that her story can be a testament to the importance of perseverance and self-love. She enjoys using her platform to empower and inspire other people and she's all about spreading positive energy.
7. She Used To Work On A Cruise Ship
One of Christie's dreams was to work on a cruise ship, and after college, she was able to make that dream come true. Unfortunately, however, that dream was very short-lived. According to Onward State, "after only holding that job for three months, she was very abruptly fired due to her looks and shipped back to Pennsylvania".
8. She Is A Brand Ambassador
Even before she was announced as a house guest on Big Brother, Christie had already made a name for herself on the internet. She has more than 30,000 followers on Instagram, and her engaged audience has allowed her to have opportunities to work with companies. She is currently a brand ambassador for Happy Little Plants.
9. She Loves Hanging Out By The Water
Christie has lived in Los Angeles for several years and she has been sure to take advantage of everything it has to offer. When she has free time, you can usually catch her relaxing by the pool or hanging out by the beach. She loves to rock a nice bikini and soak up some sun.
10. She Enjoys Traveling
Christie has an adventurous spirit and she loves to get out and see the world. She has been lucky to be in a position that has allowed her to do lots of traveling. Over the years, she has been to lots of places across the United States as well as other countries.
Tell us what's wrong with this post? How could we improve it? :)
Let us improve this post!