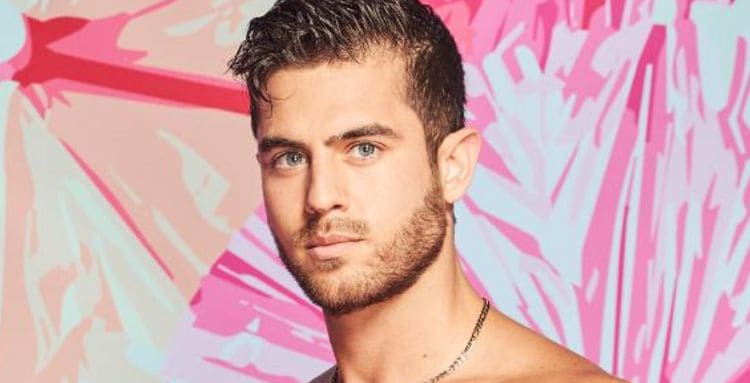 Since debuting in the summer of 2019, Love Island USA has become a pretty big hit. People just love watching hot singles stuck on an island looking for love. Now in its third season, a new cast member has entered the island and he's already raising some red flags. Not long after 28-year-old Andre Brunelli appeared on the show, rumors started to circulate that he may not actually be single. Some sources have reported that Andre may be married. However, it has since been suggested that Andre has more than likely gotten a divorce. Either way, however, drama is always good for reality TV and the rumors may end up working in Andre's favor. Keep reading to learn 10 things you didn't know about Andre Brunelli.
1. He's A Model
Andre's good looks are probably the first thing that most people notice about him, and he doesn't have any shame in that. Andre has used his handsome face to his advantage and he has had a solid modeling career over the years. He is currently signed to Next Model Management, but we weren't able to find any information on the brands he's worked with.
2. He's From Brazil
Andre currently lives in the United States, but he was born and raised in Brazil. He will always be very proud of his roots. It's unclear when he moved to the states or if he ha gone back to visit Brazil since he moved. Andre is fluent in both English and Portuguese.
3. He's A Proud Father
Andre isn't the type of person who has shared a lot of information about his personal life, but he's very proud of the fact that he's a father. His young daughter is his pride and joy and he often posts pictures of her on his Instagram profile. It is believed that his daughter's mother is the person he was married to.
4. Love Island Isn't His First TV Show
Being a reality TV star has become a lucrative career path over the last decade. As a result, lots of people like to move from one reality show to the next. So far, that seems to be the case with Andre. Prior to Love Island USA, Andre was on another show called El Domo Del Dinero which airs on Telemundo.
5. He Loves Playing Volleyball
Fitness is something that Andre is very passionate about, and he spends a lot of time doing things to keep himself in good shape. While going to the gym is an important part of his workout routine, playing volleyball is one of his favorite ways to stay active. He loves to get out on the beach and play a couple of matches.
6. His Faith Is Important To Him
Andre hasn't gone into depth about his religious beliefs, but we do know that he is a devout Christian. In his Instagram bio, he refers to himself as a "Follower of Christ". He also included Genesis 12 1-3 which is a Bible verse that reads, "Now the Lord said to Abram, 'Go from your country and your kindred and your father's house to the land that I will show you. And I will make of you a great nation, and I will bless you and make your name great, so that you will be a blessing."
7. He's Had Lazer Hair Removal
There are plenty of guys who love being covered in body hair, but Andre isn't one of them. At the same time, however, he isn't interested in having to shave his whole body as a part of his regular routine. A YouTube video reveals that Andre underwent laser hair removal a couple of years ago at a place called Body Details.
8. He Was In A J.Lo Video
Andre has gotten lots of cool opportunities over the years, and one of them was the chance to work with Jennifer Lopez. In 2021, Andre was one of the models in the music video for J.Lo's song, "Cambia El Paso". The video has already gotten more than 18 million views on YouTube in less than a month.
9. He Has A YouTube Channel
It appears that Andre and his ex started a YouTube channel in the fall of 2020. They uploaded a variety of videos and it doesn't look like they even found a consistent theme. The most recent video on the channel was uploaded less than a year ago which means that even if Andre is no longer married, he hasn't been single for long.
10. He Likes To Cook
Cooking is one of Andre's favorite ways to show his love for his family and friends. He loves spending time in the kitchen and he Andre refers to himself as a chef in his Instagram bio, although it's unclear if he's had any formal culinary training.Love Island USA