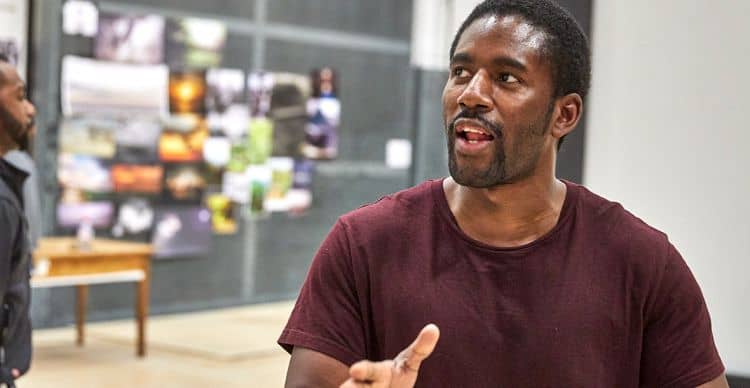 There are lots of talented actors who don't get nearly as much credit as they deserve, and Gershwyn Eustach Jnr is one of them. He has been acting professionally for about a decade, and he has built a pretty solid resume during that time. From the big screen to the small screen, he has shown that he is truly a master at what he does. Every time he steps in front of the camera, viewers can trust that he's going to give a good performance. Gershwyn hasn't made any on-screen appearances yet in 2022, but he has some things in the works and he'll be back on our screens in no time. Keep reading to learn 10 things you didn't know about Gershwyn Eustach Jnr.
1. He Is from London
Gershywn was born and raised in London and, from what we know, he still lives there today. There's no doubt that the city has played a major role in who he is as a man and an actor. Unfortunately, though, we weren't able to find any details on his upbringing or his family life.
2. He's Not Into Social Media
Social media has made it easier than ever before for people to stay in the loop with their favorite celebrities. However, Gershwyn's fans won't have much luck trying to keep up with him online. Twitter appears to be the only platform where he has an account, and he hasn't posted since 2021.
3. He Has Theater Experience
Gershwyn's on-screen resume is what has gotten him the most attention, but he has also spent a lot of time in the theater world and he loves being on stage. There's just something about the rush of performing in front of a live audience that nothing else can compare to.
4. He's a Very Private Person
Gershwyn is a low-key person who has never gotten caught up in the oversharing that sometimes comes with a career in the entertainment industry. Not being active on social media isn't the only way that Gershwyn likes to protect his privacy. He also hasn't done very many interviews and when he does, he likes to keep the focus on his work as an actor.
5. He Used to Be An Accountant
Although we weren't able to find the specific details on how Gershwyn got into acting, we know that it wasn't always the career he saw for himself. At one point in time, he was on a much more traditional path. According to an article from FT.com, "Eustache Jnr trained as an accountant but made the switch to acting a decade ago when the pull became too strong to resist."
6. He Still Struggles With Nerves
Even with all of the acting experience he has, Gershwyn can't help but feel nervous from time to time. He told Nuit Magazine, "During a run of a show, there will be times I feel more nervous than others…I always like to feel a little buzz of nerves, sometimes when you feel too overconfident it can make you too relaxed, you end up on stage and can't quite catch the pace of the show. The nerves just let you know you're alive, a good kick before you enter the stage. It's just about keeping it in check and turning it into positive energy, so it doesn't negatively affect those around you."
7. It's Unclear If He's Had Formal Acting Training
Since we weren't able to find any information on what inspired Gershwyn to get into acting, we also weren't able to find any information on whether he has undergone any kind of formal acting training. However, since he did get into acting a little later in life, there's a good chance he didn't go through a drama program.
8. He Would Love to Be Part of a Super Hero Project
Gershwyn has already gotten some awesome opportunities in his career, but there are still lots of other things that he would love to do. While talking to Nuit Magazine, he said, "I'm a comic-book/animation fan, I'd love the chance to be involved in the MCU or DCU whether it be in the films or series."
9. He Likes Inspiring Others
As an actor, it goes without saying that Gershywn's top priority is always to keep his viewers entertained. However, that isn't the only thing that he wants to do with his talent. He also likes being a part of projects that make people think and he hopes that his work will inspire others.
10. He Wants to Do More Voice Work
In 2018, Gershwyn voiced a character named Aiden in the video game Overkill's The Walking Dead. This appears to be his only voice-acting credit to date, but hopefully, that won't be the case for much longer. He would love to do take on more voice projects, especially in the video game space.
Tell us what's wrong with this post? How could we improve it? :)
Let us improve this post!