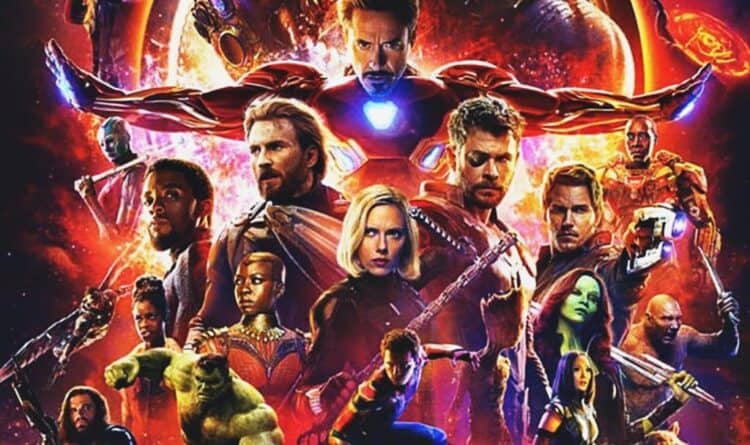 Cinemacon 2022 has come and gone and the most notable thing about the special event is Kevin Feige's comments on the future of Marvel. The producer showcased new footage of Doctor Strange in the Multiverse of Madness, but he also stated that the company's leadership is planning their first retreat in three years and will use that time to plot out the next ten years of the MCU. Now to be clear, this is an extremely smart strategy business-wise, so of course, planning out the next steps of the MCU is vital. However, the purpose of the article question is whether the company should continue on with its specific branding of the way they craft their Marvel Cinematic Universe. In truth, the MCU hasn't felt quite the same since Avengers Endgame.
That isn't due to the fact that Chris Evan's Captain America retired for good. Or Tony Stark and Natasha Romanoff are officially dead. It's that the aftermath doesn't particularly feel like there's an end goal. Spider-Man: No Way Home and Thor: Love & Thunder are clearly picking up following the events of Endgame and Guardians of the Galaxy Vol. 3 will likely do the same, but is there another big Avengers-style film planned? What's the future of Thor and Spider-Man (at least Tom Holland's version)? James Gunn has made it clear that Guardians of the Galaxy Vol. 3 will be the final chapter of that saga, so the end goal for that franchise appears to be near, but there's no clear avenue for the others. What about Shang-Chi? Eternals seems dead based on the critical and box office reception. It's important that Marvel figure out what their plans are for this franchise as a whole. Should they keep the connected universe? Or should they try to experiment and allow filmmakers to be bold and original by not connecting the properties together?
That's where the true question lies. There's no denying how much of a success the MCU is. Kevin Feige has carved a very successful plan for his brand of comic book heroes and the fans have rewarded him thanks to his confident leadership in providing a good product. But how long will the current model for Marvel work? We're still in the age of superheroes, and it doesn't appear to be slowing down any time soon, but there will come a time and point when fans will get tired of the abundance of superheroes plastering all over their television and movie screens. Westerns dominated Hollywood from the 1930s well into the 60s. Film Noir's were active from the 20s to the 50s. Now look at both genres. They barely exist in the modern age. Comic books film will always have a place in cinema, but there will come a time when it dies down, especially if Marvel doesn't change their model. Now, I'm not saying that Kevin Feige and his executives need to make dire changes to their current slate of MCU films, but the only way this comic book age can truly thrive is by evolving it as time goes on.
Movies like Deadpool and Joker opened up a new venture into the world comics. It showcased that these types of films can bring diversity into the superhero genre, something that Westerns and Black Films (Film Noir) couldn't really do because there was a certain model for both genres. Marvel is limiting themselves with the current model they have for their films. What's great about the MCU is that everything feels connected, so fans believe that they need to see them because it's a small piece that's connected to a larger puzzle. But, when the protocol for most films must match the branding of said studio, Kevin Feige and company are keeping their films in a box. That isn't to say that Marvel hasn't done some out-of-the-box content like WandaVision and even Eternals, but their bread and butter is light-hearted affairs that have a similar style and tone. Under this model, don't expect Deadpool to push past an R-rating. Which could come back to haunt the studio if they decide to water down that property. That topic is a discussion for another day, but the point is that the current model just won't stick for the MCU going forward. Marvel needs to plan out the next ten years, but its far beyond just the story arcs of their characters going forward. Can we push the envelope and do R-rated content like Deadpool? Or something dark and grim like The Batman? Not stating that Marvel needs to start looking towards copying DC films, but it's important to understand the different ways that this company can branch out from their previous model.