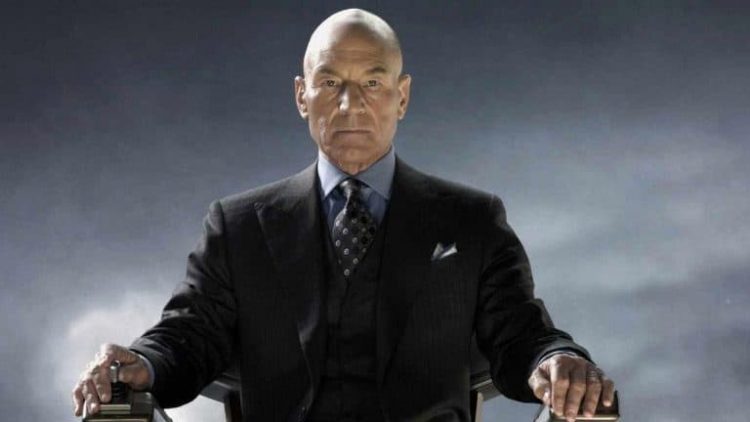 I remember when the rumors started brewing about Patrick Stewart reprising his role as Charles Xavier, better known as Professor X, for Doctor Strange and the Multiverse of Madness. At first, I really didn't know what to believe. If you were to tell me this a year ago, I probably would've brushed it off. I mean, Patrick Stewart was incredible as the character, but come on, his version of the telepathic, paraplegic mutant died twice. Yes, once in 2006, which was heartbreaking enough, but just when you thought Fox couldn't top that, they did it again in 2017. And that time, it not only broke our hearts, but completely shattered them beyond repair. That was a good way to permanently end Patrick Stewart's run as Professor X, so why would he return? Well, according to Patrick Stewart himself, the only way he would ever reprise the role is for an appearance in a Deadpool movie. Can you just imagine what an interaction between those two characters would be like? Patrick Stewart is just so masterful at capturing the wise and incorruptible nature of Professor X, I think we all forget how funny he is. Just listen to him talk in interviews and you'll be laughing your socks off. And when you do, you'll understand that it's no too hard to believe that he can be a funny Professor X in a Deadpool movie. And you know what? That's something that can still happen. We don't know when or where Ryan Reynolds will pop up as Deadpool in the Marvel Cinematic Universe, but it is inevitable.
You know what else is inevitable? The coming of the X-Men in the MCU. And of course, you can't have the X-Men without the group's founder, teacher, and leader. We all assume Patrick Stewart would just move on from the role and Marvel would just cast Ralph Finesse or Mark Strong in the role. Don't forget, those are the most popular choices from fans. If you think either of them doesn't have a shot of still playing Professor X, just remember Spider-Man: No Way Home. As of now, all bets are off in the Marvel Cinematic Universe. Anything can happen and that means Patrick Stewart returning as Professor X in Doctor Strange and the Multiverse of Madness. Wait, the rumors are actually true?! Check out the official trailer for Doctor Strange and the Multiverse of Madness during the Super Bowl and you'll hear a familiar voice. I'll be honest, I had to go back and rewatch the trailer because I knew I heard that voice before. I really didn't believe my ears when I first heard it, but after a second viewing of the trailer, it turns out I heard right. There was a point in the trailer when Doctor Strange was being taken into custody by mysterious soldiers with a futuristic look to them. These soldier escorted Doctor Strange into a big room, where he was brought before several people. And from the looks of them, they appeared to be high-ranking members of some sort of council.
It's obvious these supposedly important people wanted to confront Doctor Strange after he accidentally opened the doors to the Multiverse. But where will things go from there? Better question, how about the identity of these mysterious council members? My guess is about as good as everyone else's. What other Marvel superhero team is bigger than the Avengers and the X-Men? That would be the Illuminati. For those who are unfamiliar with this team, all you have to know is that it comprises of some of the brightest and most influential characters in Marvel Comics. This includes Iron Man, Mr. Fantastic, Namor, Black Panther, Black Bolt, and, you guessed it, Professor X. How can a group like this not have the famous civil rights leader of mutants in their ranks? All that's missing is the Sorcerer Supreme, Doctor Strange. We've heard the rumors about the Illuminati debuting in the Multiverse of Madness, but after the trailer, it looks like there was some real fire to that smoke after all. That's very exciting, but I just still can't comprehend that we could be seeing Patrick Stewart's Professor X again. As if seeing Tobey Maguire and Andrew Garfield again wasn't enough, right? Not at all. First of all, I can't help but wonder if that actually is Professor X we heard in the trailer. And if it is, then is it the same Professor X we saw in the past X-Men movies? But that one died twice, so how would that work? Hey, if they brought him back from the dead once, they could find a way to do it again. It's all comic book magic, so don't overthink it.
Now the other part of me can't help but wonder something even bigger: if the official trailer just gives us a brief glimpse of Professor X, can you imagine what other characters they could be saving for the movie? Worst case scenario, there will be a lot of forces cameos just for the sake of adding cameos. However, I don't think Sam Raimi will do that, but I must say, he wasn't kidding when he said he wanted to make Marvel's first horror movie. Did you all catch that shot of the Marvel Zombies? Boy, it just looks like all of this could be too much for Doctor Strange to handle. If that's the case, then he'll need the help of Professor X and the Illuminati. My guess is that this new Professor X is most likely a variant. We've already seen several variants of big characters, so we shouldn't rule out a Professor X variant. Or it could be the same one we saw die twice in the Fox-produced X-Men movies. Hey, anything is possible at this point. Marvel has decided that it is going big for phase four and if that's the case, then they should go for all the marbles. The next question is, are the rest of the X-Men right around the corner?