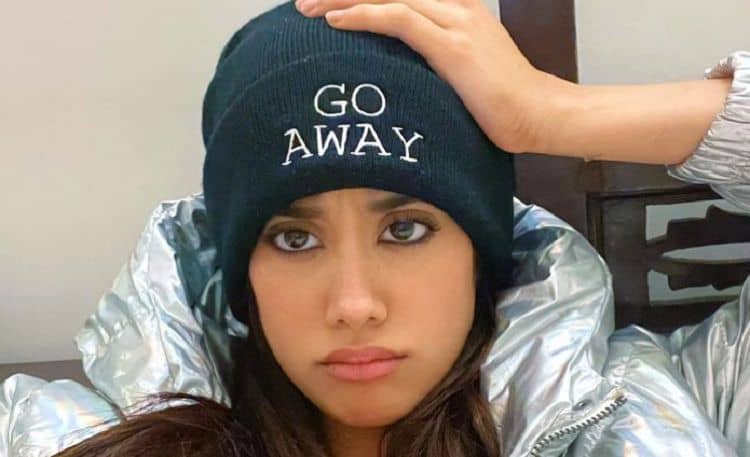 Janhvi Kapoor is one of the most famous actresses in India. She's spent so much of her life working on things that are important to her, including her dreams and her future. She's managed to make quite the name for herself, too, and that's been so important to her. She has a huge following in terms of fans, and it continues to grow each day. One thing that many people don't realize, however, is that she's a woman who has so much going on in her life than what meets the eye. Here's everything you didn't know about her already.
1. She's Young
She's only been in the business for a few years, but she's only been an adult for a few years, too. She was born on March 6, 1997. She was born in India. More specifically, she was born in Mumbai, and she was also raised there.
2. She's Got a Famous Family
She's not talented by chance. She has a lot of acting skill running in the family considering who her family is. Her mother is actress Sridevi. Her father is a film producer by the name of Boney Kapoor. Her half siblings are actors Arjun Kapoor and Anshula Kapoor. She
3. She's Relatable
She's a young woman who knows the pain of so many things that all the regular people (meaning non-famous) of the world experience. Working from home, for example, is something many people struggle to find the ability to do, and she knows that all too well.
4. She's Having Movie Issues
She's currently working in Punjab on a new movie, but she's found that she has more time to hang out with friends than time to work. Work has been interrupted several times because some people are not happy with the way things are going, and they are protesting. It seems local farmers are not happy that her movie is being shot there, and they won't stop protesting.
5. She Has Fun
She's an adventurous spirit, and she is clearly living her best life. She has recently posted a few photos of herself running through the woods and being playful with a friend. They are clearly enjoying the cold weather and the reprieve from the heat, and it is making for some great photos for her social media pages.
6. She Was Every Young Girl
While we don't condone lying to your parents (now that I am one myself, I cringe thinking of some of the things I did without my parents knowing and I was a very studious, well-behaved teen!), she's a girl who did some of that herself. She once told her father she was seeing a movie, but she really got on a plane and went from Los Angeles to Las Vegas for the day. Kind of a big lie, to be honest.
7. She Feels Rebellion is a Rite of Passage
When she finally broke down as an adult and told her dad about the Las Vegas incident, she also said she feels that being a little bit of a rebel from time to time is a situation that all young people should take advantage of. We have mixed feelings about that one…mixed because we did it and loved it and mixed because we will be furious if our own kids do it.
8. She's Private
She does share a lot of her life on social media, but she's not one to share too much. She keeps a lot to herself, she does what she can to focus on her own life, and she's clearly good at being herself. However, she also knows that from growing up in a famous household, some things need to be just for family.
9. She Loves Fashion
So many women do, and she's one of them. She has a love of fashion and a desire to change it up as often as possible, including giving herself faux freckles. It seems the world can be whoever it wants to be with the right makeup hacks, and this is one that we think a lot of people might decide they want to try. It's darling.
10. She's Compared to Kylie Jenner
It seems so many women are compared to Kylie Jenner these days, and it's something she's been able to say since Kylie, well, turned into Kylie. On an episode of "Fabulous Lives of Bollywood Wives," she was quickly seen sharing that she'd been given a birthday message from the famous Kardashian/Jenner sister, and her fans were excited that they have that connection.