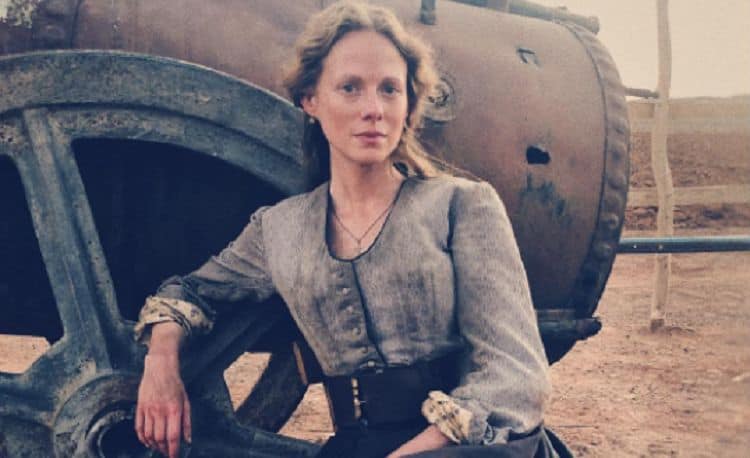 Zoe Boyle made her first on-screen appearance in 2008. For the first couple of years of her career, she had mostly minor roles. However, her career started to take a positive turn in 2011 when she was cast in the popular period drama, Downton Abbey. Although she was only in seven episodes of the show, it helped open the doors for other other opportunities. As the 2010s continued, Zoe landed some other great roles. Now, she is keeping that momentum going in the 2020s. Most recently, she was in the AMC+ series That Dirty Black Bag which has gotten her lots of attention. Continue reading to learn 10 things you didn't know about Zoe Boyle.
1. She Went Through a Punk Rock Phase
Lots of people can relate to what it's like to experiment with different things as a teenager, and Zoe is no exception. In an interview with The Lady, "I went through a stage when I was a teenager of being a punk rocker and I thought I wanted to dye my hair black. I never had the guts to do it."
2. She's An Elizabeth McGovern Fan
Elizabeth McGovern has been acting professionally for more than 40 years. During that time, she has become well known and highly respected for her skills. Zoe has always been a fan of her work and she was very excited when she got the chance to work alongside her on Downton Abbey.
3. She's A Formally Trained Actress
There are some actors who feel like studying acting is unnecessary. For others, however, going to acting school is a very important part of their journey. Zoe studied acting at The University of London's Royal Central School of Speech & Drama. She graduated in 2006.
4. She Loves Fashion
Some people wear clothes simply because they have to. They aren't overly concerned with looking fashionable. Others, however, see fashion as a means of self expression. Zoe is part of the second group. She loves being able to share her personality through her clothing and she has a great eye for putting outfits together.
5. She's A Dog Mom
From what we know about Zoe, she doesn't have any children. However, she is still getting the chance to flex her maternal muscles thanks to her fur baby. She is a very proud pet parent and her dog has undeniably become the star of her Instagram profile.
6. She Likes Spending Time Outdoors
Zoe's schedule can get pretty hectic, so when she gets time off she likes to relax. Being outdoors is one of her favorite things to do and she really enjoys being able to take in all of the beauty that nature has to offer. She seems to especially enjoy hanging out by the water.
7. She Ruffled Maggie Smith's Feathers on The Set of Downtown Abbey
Not only is Maggie Smith a legendary actress, but she was also one of the stars of Downton Abbey. Needless to say, Zoe was a bit shaken up when she realized that she rubbed Maggie the wrong way while filming Downtown Abbey. During an interview with BUILD Series LDN, Zoe said, "On 'Downton Abbey' you do these big dinner party scenes and they take forever. I mean it's a great show, I love it and everything… but those scenes are boring. Those scenes are really boring to film". She continued, "I was sat opposite Maggie and I was on my phone, and it was her coverage. It was a long day, and I didn't hear that we were ready to go and I just heard this, 'hello…' and I looked up and there she was. It was the only time she ever addressed me and she was just staring daggers at me and I was like, 'Oh no. Oh no, I'm in trouble with Maggie'."
8. She Likes to Travel
Zoe was born and raised in England where she has lived her entire life. However, she has still gotten the chance to explore other places. She has been fortunate to do a good amount of traveling over the years and she hopes to do even more in the years to come.
9. She Enjoys Her Privacy
Being in the spotlight often means having countless people in your business. Zoe, however, has managed to avoid that. Overall, Zoe has chosen to be fairly private when it comes to her personal life. She likes to keep most of the attention on what she has going on professionally.
10. She's A Fan of Period Dramas
Not only was being cast in Downton Abbey good for Zoe's career, but it was also cool on a personal level. She told The Lady, "I've always, always been a huge fan of period dramas ever since Pride and Prejudice on the BBC. I watched it religiously when I was a kid. I fell madly in love with Mr Darcy and was well into it."