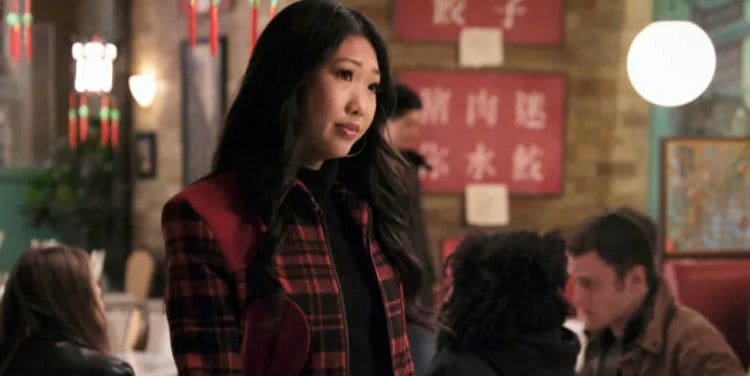 Shannon Dang was born to be a performer, and anyone who has seen her work would probably agree. The talented actress has been working tirelessly to make a name for herself and over the last several years she has done exactly that. She got a huge opportunity when she was cast as Althea Shen in the TV series Kung Fu which is a remake of the 1970s series of the same name. The role has thrust her into the spotlight and given her the chance to share her talents with the world. Now that it has officially been announced that the show has been renewed for a third season, many people are looking forward to seeing where the story is going to go next. Keep reading to learn 10 things you didn't know about Shannon Dang.
1. She's a Los Angeles Native
Shannon was born and raised in the Los Angeles area and she is a West Coast girl through and through. In fact, from what we can tell, she has lived in the area for her entire life. Luckily, Los Angeles is arguably the best place in the world to be to pursue a career in the entertainment industry.
2. She Studied Business
Thanks to her career as an actress, most people are aware that Shannon has a creative side. What many don't know is that she's also very business-minded. She attended the University of California, Riverside where she earned a bachelor's degree in business administration. However, she eventually decided that she didn't want to pursue a career in the corporate world.
3. She's A Dancer
Acting may be her primary focus now, but dancing was Shannon's first love. She grew up dancing and it's something she became very good at. She was even a professional dancer for several years in the NBA and the NFL: first with the Los Angeles Clippers and then with the Los Angeles Rams.
4. She Loves Fashion
Acting and dancing aren't the only ways that Shannon enjoys sharing her personality with the world. Fashion is another way that Shannon likes to express herself and she has a great sense of style. She knows exactly how to put together the perfect outfit for any occasion.
5. She's Adventurous
Shannon is the kind of person who is all about living life to the fullest, and her love for adventure is part of that. She isn't afraid to step outside of her comfort zone and try something new. Whether that means traveling to a new country or jumping out of a plane, she loves making as many memories as possible.
6. She Likes Her Privacy
In one way or another, Shannon has been in the spotlight for a good portion of her life. However, she has never been one to bask in all of the attention that comes with working in the entertainment industry. She is a fairly private person who has managed to avoid sharing too many details about her personal life.
7. She's All About Positivity
Let's be real, comes with lots of challenges and it can be hard not to let those difficult moments chance your perception. However, no matter what she's had to go through, Shannon is committed to staying positive. Shannon's bright personality is one of the first things people tend to notice about her and it has been a huge asset to her over the course of her career.
8. It's Unclear If She's Had Formal Acting Training
Although we know that Shannon was a dancer before crossing over into acting, we weren't able to find any information on whether she's undergone any kind of formal acting training. Either way, however, she's still managed to build a successful career for herself.
9. She's Performed at The Super Bowl
As a dancer, Shannon got to have lots of awesome experiences, and one of them was the chance to perform at the Super Bowl. In 2018, she danced at Super Bowl LIII as a member of the Los Angeles Rams dance team. She decided to end her dance career the following year.
10. Brenda Song Was Her Biggest Inspiration
Everybody in the entertainment industry has someone who inspired them, and Shannon is no exception. During an interview with Pop Culturalist, Shannon shared that Brenda Song was one of her biggest inspirations when she was younger. For those who weren't around during the 2000s, Brenda was one of the Disney Channel's biggest stars. Not only did she enjoys Brenda's work, but it was also great to see someone who looked like her being reflected positively in the entertainment industry.Brenda Song