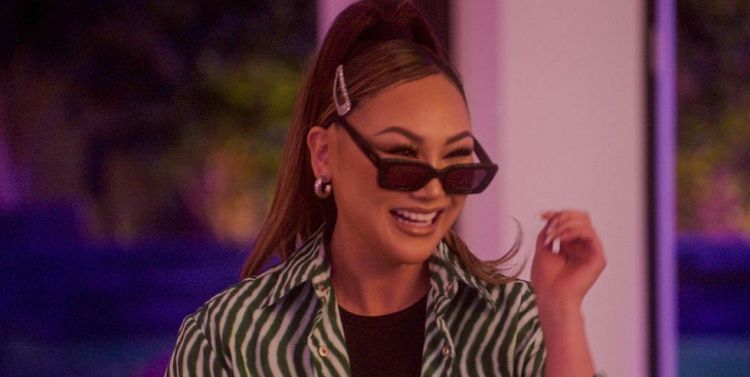 When Dorothy Wang was born, her life was fabulous. She was born to billionaire parents, and a mother who is so fabulous by herself that we could spend the entire day talking about her classic and timeless style – Vivine, we love you. However, it was reality television that brought us into the lives of Dorothy Wang, one of the wealthiest and most fabulous cast members on the second season of Bling Empire, and we, like the rest of the world, want to learn more about her.
She got her big start in reality television on a show called "The Rich Kids of Beverly Hills," and she made quite a name for herself. Essentially, the show follows a bunch of kids who live and love their lives in Beverly Hills. They are funded by their wealthy parents, and their lives are nothing like the lives most kids experience.
2. She is Back on Television
She is back on television and back to being a reality star in her own right. At the moment, she is currently starring in the second season of "Bling Empire," and not much about her life has changed. She's still wealthy. She's still doing her thing, and she is still loving her life.
3. She is in Conflict with Kane Lim
We all saw it in the trailer for the second season of the show, but he has been around town telling the press that she's never been nice to him. Lim told the press that there has never been 'peace' between them, and went so far as to say some not very nice things about her, but she's not worried about it. She's claiming that he's been trying to befriend her for many years, and she just isn't interested.
4. She's a Former College Student
Her family is ultra-wealthy, so it's no surprise that she is a former student of most of the best schools in the area. She also went to college, and she earned her degree at the University of Southern California – or USC to the rest of us. She knew she wanted to study, and she knew she wanted to stay close to home.
5. She Was in Real Estate
Lest you think she's just a wealthy kid who likes to spend her parent's money, you should know that she's been in the real estate game for a while. At the moment, we cannot confirm that she is still a part of the real estate game, but she was even someone who worked at The Agency alongside Real Housewives star Kyle Richards' husband, Mauricio.
6. She's a Billionaire
Well, her father is. He is 73, and he moved from Taiwan to begin doing business in Los Angeles. Since moving to the city of angels – already quite wealthy – he has only increased his net worth by building condos in the area. He is the founder of a real estate firm, and he also builds office buildings and malls in China. He's doing it all.
7. She's Not in California Any Longer
She did decide to do some major life updating recently, and that has included making a big move. She's no longer living and working LA. She's moved clear across the country to make a home for herself in the lovely city of New York City, and she seems to be enjoying her life there tremendously.
8. She Might Star in a Spinoff
We have absolutely no confirmation that this is true. However, we have heard more than once at this point that there is a chance she is going to be the star of a new east coast spinoff of Bling Empire that focuses on people living their lives in the Big Apple, which might explain why so much of the show focused on her literally moving across the country.
9. She's an Influencer
She's started several businesses of her own, but her primary source of income at this point seems to be the life she is living on the Instagram platform. She has more than 1 million followers, which allows her to charge a significant fee to post brands and products on her platforms. She is someone who does big things.
10. She's Single
Well, she's unmarried. We don't know if she is officially single or if she is hiding someone in the background that we just don't see. She might be more private that single, but we are going out on a limb to suggest that she is currently seeing no one.
Tell us what's wrong with this post? How could we improve it? :)
Let us improve this post!