While she is widely recognized as Jason Bateman's wife, Amanda Anka is a star in her own right. Anka is an American actress best known for her roles in film projects such as Buffy the Vampire Slayer, (1992), Lost Highway (1997), and Taxi (2004). She has recorded a few roles in television projects such as Beverly Hills, 90210 as Barbara, and a voice role in The Greatest Event in Television History (2012-2014).
More than just being an actress, Amanda Anka is also carving a niche for herself as a producer. She made a guest appearance on The Morning Show in 2021 but her main role on the show is behind the scenes as a producer. She is not just married to a Hollywood A-lister but Anka comes from a rich ancestral line of talented performers. Explore the lesser-known facts about Amanda Anka in the paragraphs below.
Amanda Anka's Early Life and Family Background
Amanda Anka was born on December 10, 1968, in New York City, New York, to Anne de Zogheb and Paul Anka who named her Amanda Katherine Anka at birth. Anka's mother, Anne de Zogheb was a model born on October 2, 1942, in Alexandria, Egypt, but she died on March 29, 2017, in Hollywood, California, USA. Her father, Paul Anka, on the other hand, is a renowned Canadian-American entertainer who plies his trade as a singer, songwriter, and actor. Paul Anka's notable works include his hit songs – Lonely Boy, Put Your Head on My Shoulder, and Diana. He also co-wrote a few tracks with the late Michael Jackson.
Tracing Amanda Anka's ancestral origin would reveal she has her roots in Lebanon. While her mother is of Egyptian heritage, Anka's paternal grandparents are both Lebanese. Her grandfather immigrated to Canada from Bab Tuma, Damascus, Syria while her grandmother came from Lebanon to settle in Canada.
Amanda Anka's parents divorced after 37 years of marriage and her father has gone on to marry and divorce two other women. She grew up with four sisters – Alexandra Anka, Amelia Anka, Anthea Anka, and Alicia Anka. Amanda Anka also has a half-brother named Ethan Anka.
She Launched Her Acting Career in 1991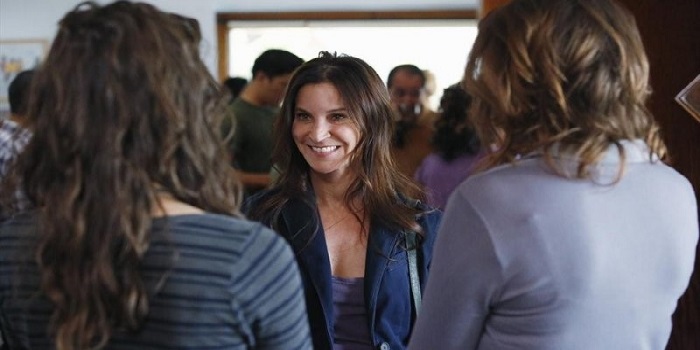 Amanda Anka secured her first role as an actress in Frankenstein: The College Years. Her role in the sci-fi comedy as Coed #2 set her on the way to the top and she landed her breakthrough in her next role in Buffy the Vampire Slayer (1992). After playing Rita in the short film The Last Job (1993), Anka made her television debut in 1994, appearing as Patti in one episode of Renegade.
In 1996, Amanda Anka appeared in two film projects – The Method as Nicole and Cityscrapes: Los Angeles as Tamara. She also appeared on Beverly Hills, 90210 as Barbara. She wrapped up the 1990s with a couple of film roles in Lost Highway, Glam, and a video game – Of Light and Darkness. Amanda Anka started the 2000s with a role in Cherry Falls (2000) as Deputy Mina. Between 2001 and 2002, she appeared in two television projects as Joan in Diagnosis Murder and as Margaret Nussbaum in Totally Spies!.
She appeared as Tramp in the 2003 movie Sol Goode and made a guest appearance in one episode of the hit TV series ER in 2004. Anka had her first voice role in 2004, voicing Smoke in The Batman. She later appeared in two television projects – Notes from the Underbelly and Bones. Other film roles she played can be seen in Ingenious (2009) as Louisa, Somewhere (2010) as Marge, and Bad Words (2013) as Narrator. Her most recent roles are on television series such as The Greatest Event in Television History, The Fosters, and The Morning Show. In addition to appearing as a party guest in one episode of the latter, she has produced up to 20 episodes of the show.
Amanda Anka and Jason Bateman Met as Teenagers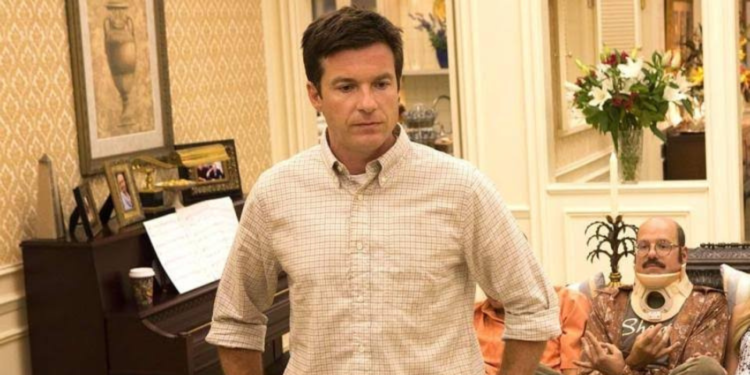 Jason Bateman has always known he wanted to get married once and to make it happen, he must marry his friend. He achieved this feat by getting married to Amanda Anka. Bateman and Anka met in the mid-1980s at a Los Angeles Kings hockey game. They were both 18 years old at the time and didn't begin a romantic relationship at once. They were friends for a decade before they began dating.
After four years of dating, Amanda Anka and Jason Bateman got married in 2001. Five years into their marriage, they welcomed their first child, a daughter named Francesca Nora Bateman (b. October 28, 2006). Their second daughter, Maple Sylvie Bateman was born on February 10, 2012. Though they are one of Hollywood's best couples, Bateman and Anka have weathered a few storms in their marriage to become one of Hollywood's most enduring couples.