A lifetime member of Actors Studio, Barbara Bain is an American actress best known for her portrayal of Cinnamon Carter Crawford on the television series Mission: Impossible. Bain didn't just garner more fans with her Mission: Impossible offering but she also set an Emmy record with her performance. Aside from Mission: Impossible, Bain also starred in other notable projects such as Space: 1999 (1975–1977), Panic (2000), Forget Me Not (2009), and On the Rocks (2020).
Interestingly, acting wasn't her first career choice. From the course she studied in college to the initial career choices she made, it seems acting wasn't part of the plan from the get-go. However, when Barbara Bain caught the acting bug, her passion for the art outshone every other thing. She also built a legacy that will not be forgotten in a hurry, earning her own star on the prestigious Hollywood Walk of Fame. Read on for a complete overview of Barbara Bain's career exploits and achievements.
Barbara Bain's Early Life and Education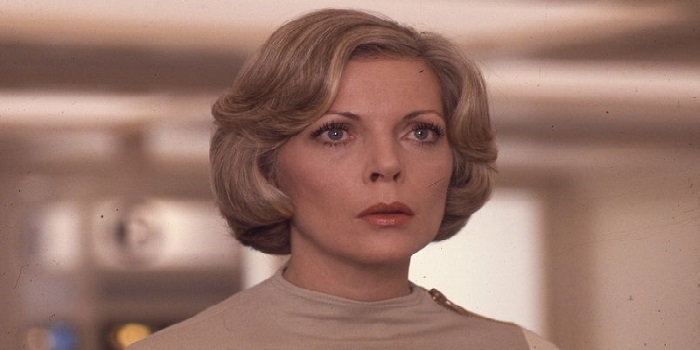 An American national, Barbara Bain was born on September 13, 1931, in Chicago, Illinois, in the United States. Named Mildred Fogel at birth, Bain was born to Russian-Jewish parents who immigrated to the States. There's no mention of any sibling Bain must have shared her childhood with. Also, she has no relation with Canadian-American comedian and actor Conrad Bain (Diff'rent Strokes) despite the misconception that they were related.
For her education, Barbara Bain studied up to the college level. She bagged a bachelor's degree in sociology from the University of Illinois but chose to pursue dance as a career. Subsequently, she moved to New York to harness her interest in dance. Bain studied dance alongside legendary dancer Martha Graham but soon realized dancing wasn't her forte after all. After leaving her passion for dance behind, Bain went into modeling, landing jobs with prestigious publications such as Vogue and Harper's Magazine. However, she was still dissatisfied with her professional life. She then joined the Theater Studio to study acting and progressed to the Actors Studio. Bain soon realized that acting was where her passion really lies and she made the most of it.
A Full Retrospect of Barbara Bain's Career and Most Iconic Roles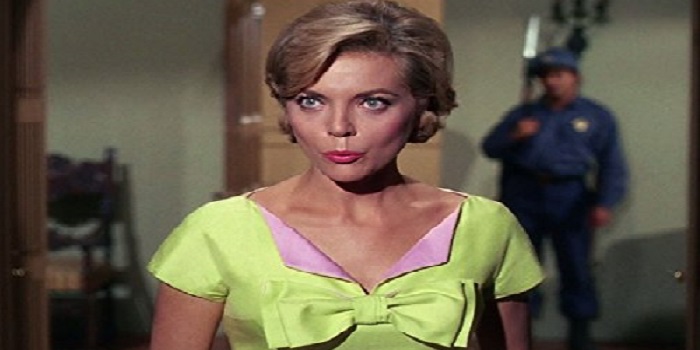 Barbara Bain has a long list of credits in theater, movies, and TV shows. She launched her acting career with a role in Paddy Chayevsky's play Middle of the Night and subsequently embarked on a nationwide tour with the troupe alongside her actor husband Martin Landau. Bain launched her television career in 1958 with a role in one episode of Harbormaster. In 1959, Bain appeared in seven television projects, including Richard Diamond, Private Detective where she portrayed Karen Wells in five episodes.
Between 1960 and 1969, Barbara Bain appeared in numerous TV shows that put her name on the list of the most influential actresses. She appeared in Perry Mason in 1960 and in 1963, Bain joined The Dick Van Dyke Show as a guest star. In 1966, she landed her most iconic role thus far, appearing on the action television series Mission: Impossible as Cinnamon Carter. Additional TV projects Bain appeared in include Space: 1999 (1975–77), Adventures in Paradise (1960-1961), Moonlighting (1985), My So-Called Life (1994), and CSI: Crime Scene Investigation (2006). Her last television role was as Aunt Simone in Space Command (2020).
Barbara Bain also has a remarkable record on the big screen, starting from her 1989 role as Mary Casal in Trust Me. She also portrayed Martha in Skinheads the same year. In 1990, Bain was seen in The Spirit of '76 as Hipster but she didn't appear in any film project until the late 1990s when she portrayed The Mother in Animals and Sarah in Gideon. Additional film projects Bain appeared in include Panic (2000), American Gun (2002), Forget Me Not (2009), and Silver Skies (2016). She appeared in her last film role in 2020, portraying Gran Keane in the movie On the Rocks.
Barbara Bain Has Engaged In Numerous Charitable Work and Activism Projects
Barbara Bain undoubtedly made a name in the entertainment industry. While she is no longer active as an actress, the legacy she left behind still impacts the younger generation. Bain championed numerous charitable causes, including being the founder of the Screen Actors Guild's BookPals Program. Through the program, around 300 actors read to over 100,000 children in Los Angeles schools and other major cities throughout North America. Bain has also supported other charitable causes with her influence in the entertainment industry.
Barbara Bain's Awards and Career Achievements
For her BookPals innovation, Bain received the California Lottery's "Hero in Education" Award. The award was presented to her on December 18, 2004, by actor Kurtwood Smith on The Big Spin show. Barbara Bain's illustrious career is not without accolades. Her iconic role in Mission: Impossible earned her three Emmy Awards. The third Emmy certified her as the first actress to win three Emmys back-to-back (1967, 1968, 1969) for Best Dramatic Actress. Additionally, she was nominated for a Golden Globe Award in 1968 for the same role. Bain was honored with a star on the Hollywood Walk of Fame in 2016 with longtime friends Edward Asner and Dick Van Dyke present at the unveiling. Barbara Bain's Hollywood Walk of Fame star is the 2,579th star located at 6767 Hollywood Boulevard.