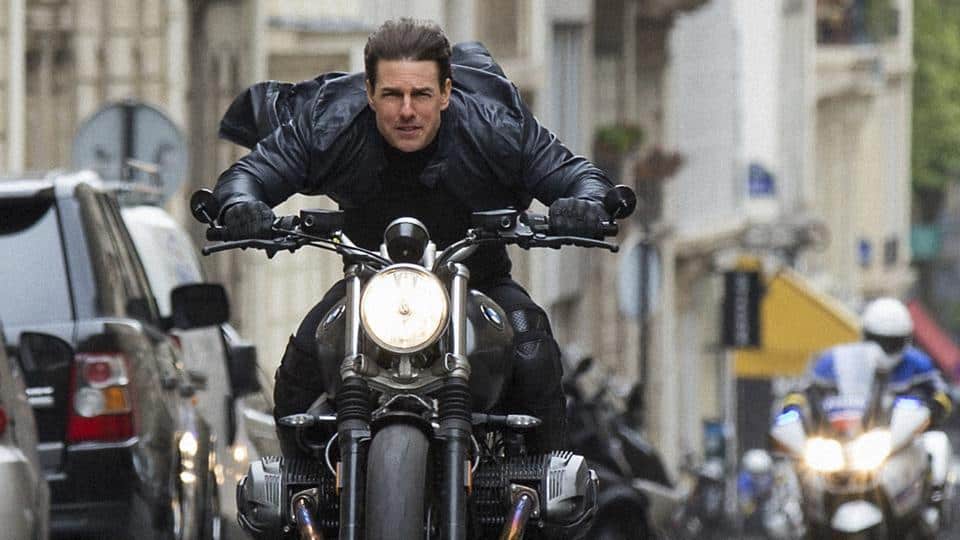 While I've certainly enjoyed each and every installment to come out in this high octane action franchise — yes, even the "bad" from 2000 — I never quite understood what the big deal was with the Mission: Impossible movies. They've always been good-enough action movies that manage to hold together their boilerplate espionage plotlines through stellar action set pieces and a superior core cast that continues to grow with every installment.
I've heard the term "dad movie" to describe this kind of cinema and it certainly fits here: overly long runtime that drags in a theater but fills out a lazy afternoon quite nicely (especially with some requisite commercial padding), a skewed action-to-plot ratio that's oddly perfect for half paying attention to from behind a newspaper and individual scenes that occasionally sucker you in to paying full attention once more (because who doesn't love to watch how Tom Cruise nearly killed himself while doing his own stunt work in this or that tentpole blockbuster).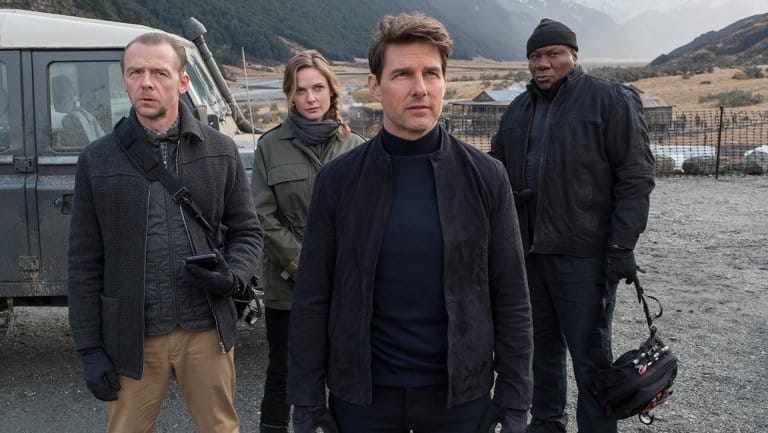 So while I don't like any of these movies enough to own them, I will rush out to watch the latest one on opening night. And while I can't be bothered to think about any individual film in the franchise between releases, I will always leap at the chance to marathon them if it turns out that a friend of mine hasn't seen them before. They're fun, sure, but they're also the very definition of disposable cinema: great in the moment, but instantly forgotten the second that your eyes hit daylight after leaving the theater.
I guess that I've always just been more of a Bond guy, personally. And don't even get me started on the Bourne movies (a classic case of "if you don't have anything nice to say, just don't say anything at all").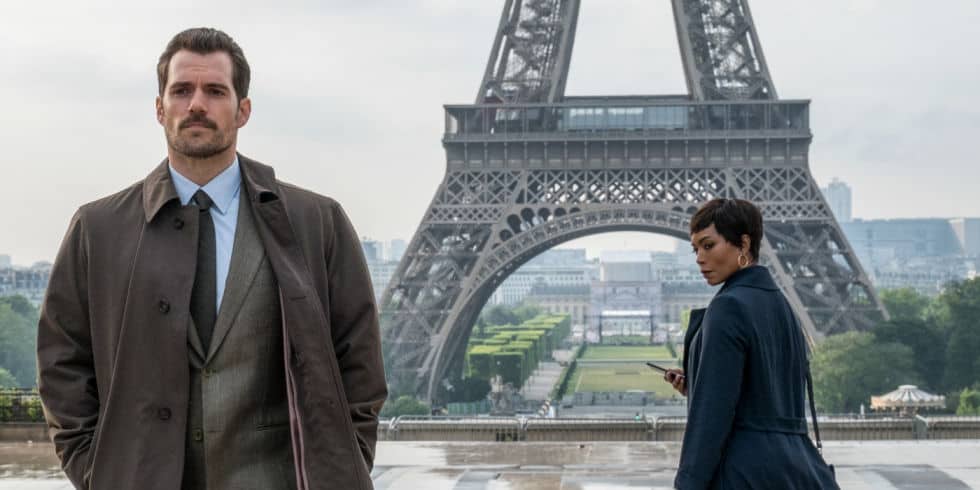 So as the review embargo for the film lifted, I was shocked to find just how beloved the movie was proving to be. It currently holds a near-perfect 97% rating on Rotten Tomatoes, making it far-and-away the best-reviewed film in its franchise. Furthermore, those reviews were beside themselves with praise, often and directly comparing it to other action classics and franchise-bests like The Dark Knight (2008) and Mad Max: Fury Road (2015). Everybody seemed to be tripping over themselves to find the latest and greatest way to raise Mission: Impossible — Fallout (2018) just a little bit higher over its competition.
And… it was fine. The movie was fine. It's fine.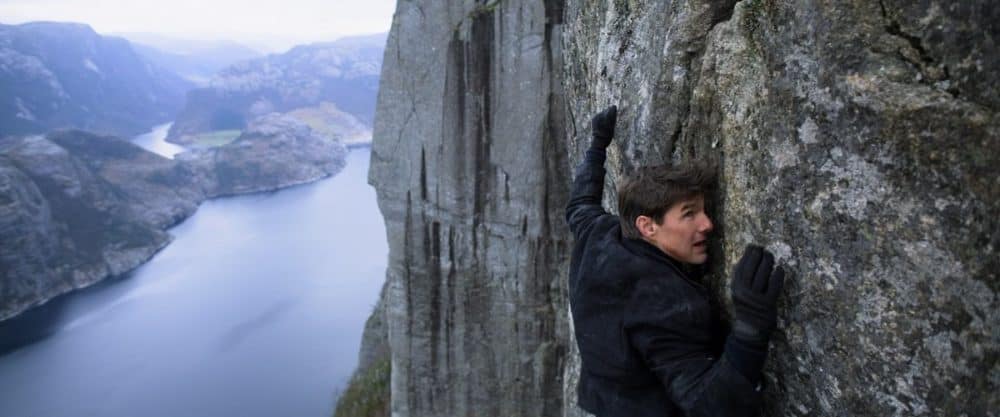 It's not quite the best of the Mission: Impossibles (that of course being 2011's Ghost Protocol). It's a solid improvement on the already solid work that director Christopher McQuarrie did in 2015's Rogue Nation (which notably makes him the only returning director in the franchise's 22-year run). When all is said and done, it's pretty much par for the course for this consistently above-average action franchise: more than worth the price of admission, not really worth checking out more than once.
But I get ahead of myself. What, then, is the movie actually about?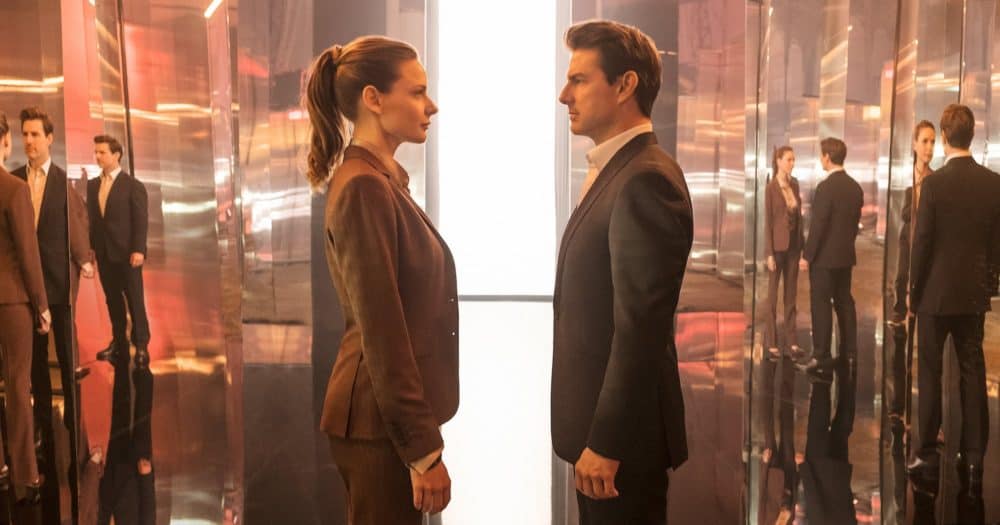 After defeating the Rogue Nation two years prior, the world has been thrown into even greater chaos as increasingly volatile splinter factions of that organization continue to plague the globe with their own unique brand of terrorism. After botching a mission to save his teammate, allowing a group known as The Apostles acquire three bombs worth of plutonium, the IMF (plus their new CIA babysitter played by Superman actor Henry Cavill's world-famous mustache) has 72 hours to get it back before they can be turned into fully operational bombs.
That's the basic setup, but there's so much more going on under the hood of this movie. In as much as it is the only M:I movie to bring back one of its director's, it is uncharacteristically tied to its own forgettable continuity. Whereas the previous M:I movies were completely divorced from each other aside from its principle cast of American super spies, this one expects you to remember key plot points, antagonists, organizations, bit players and narrative minutia from previous movies that make it surprisingly difficult to keep track of who everybody is and exactly what's going on at any given point of time: in effect making it the Spectre (2015) of this franchise. This is further complicated by the world-shaking plot twists that seem to spring up every ten or so minutes in the movie's runtime: plot twists that just get tiresome in a hurry.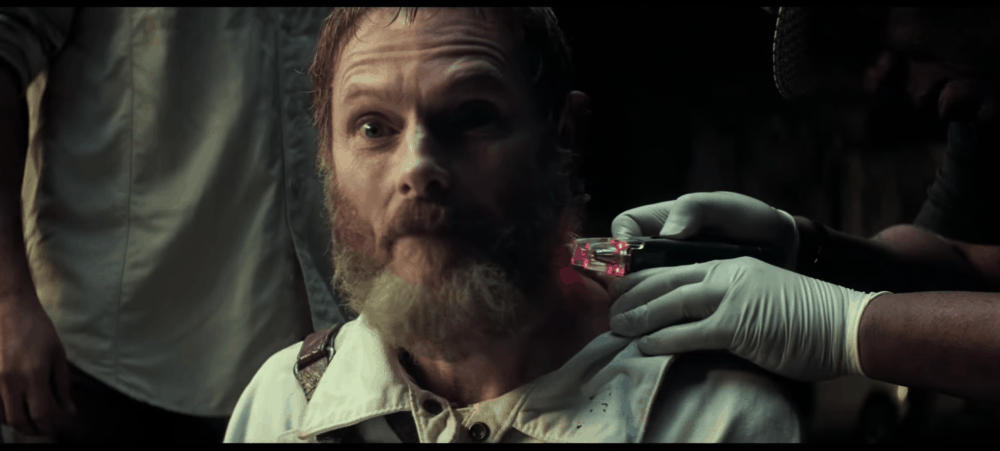 The fact that Jeremy Renner's William Brandt doesn't return further skews the already off-kilter dynamics of this movie relative to its predecessors. The hasty exit of another series regular midway through the movie — although genuinely affecting in the moment — promises still more issues down the line for this films inevitable sequel. Ilsa Faust's (Rebecca Ferguson) return is treated like some big fan-service moment, but she's a character that I didn't care about let alone remembered after, the first time around, for reasons that I am constantly reminded of here (short version: she's a boring character). She is a poor replacement for the perplexingly absentee characters that we do actually care about.
But those issues aside, the movie really is the same level of quality that we've come to expect from the franchise. Tom Cruise, Ving Rhames, Simon Pegg and Alec Baldwin are as fun and likeable as ever and ease right back into their familiar character dynamics from the previous movies. Henry Cavill is does an admirable job as a rival secret agent for Cruise to constantly play off of and Angela Basset is perfectly cast as an off-brand Amanda Waller heading up the CIA.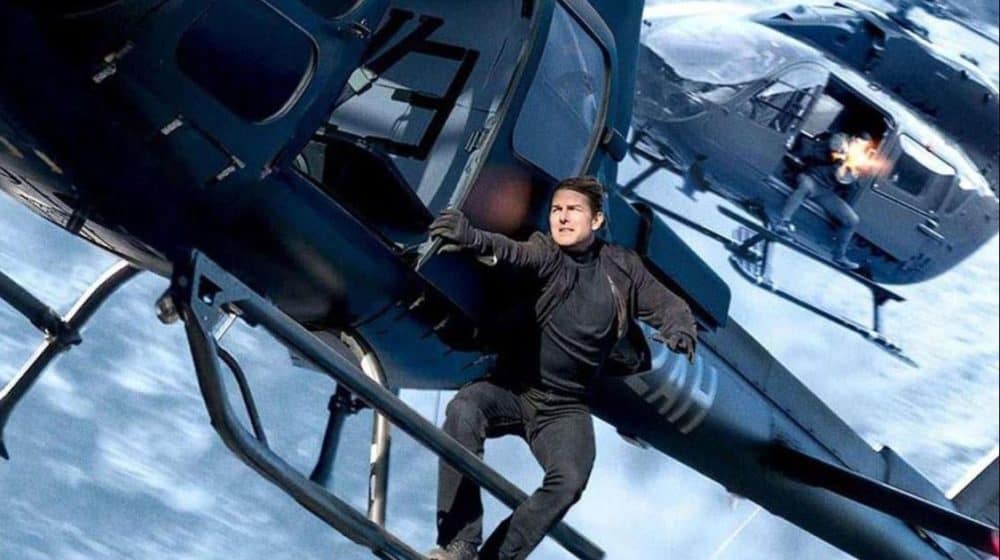 McQuarrie keeps the action coming fast and different enough that its more-than two hour runtime goes by breezily enough. Standouts among them include a thrilling HALO dive into a lightning storm, an armored convoy extraction in Paris that keeps toggling between land and water chases and an aerial dogfight between two helicopters. These are all amazing action beats in the film (the helicopter scene in particular) that all standout amidst the franchise's already crowded field of action set pieces.
In the end, Mission: Impossible — Fallout is likely worth both your time and your money to see in theaters (especially if you're a fan of the previous films). Just understand going in that it is not the second coming of The Dark Knight and will uncharacteristically require you to brush up on all the forgettable details of Rogue Nation if you hope to stand a chance at keeping everybody, their back stories and their specific character dynamics straight during this movie. Just be prepared to forget everything you just saw in the time it takes you to drive home afterwards.
Rating: 4/5