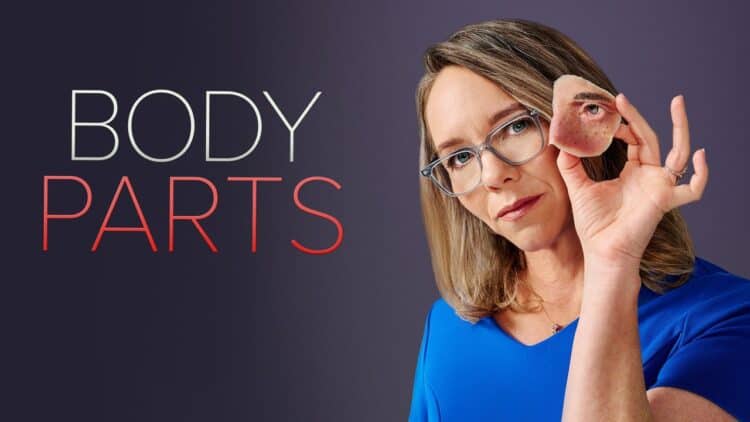 When Allison Vest began her career as an anaplastologist, she probably never imagined that she would eventually become a reality TV star. However, thanks to her talent and TLCs love for reality TV, she has found herself on the small screen. Allison is the star of the new series Body Parts which follows her work from her office in Texas. In her work as an anaplastologist Allison changes people's lives by creating life-like prosthetics. She has helped countless people improve their quality of life and she genuinely loves what she does. Now, the rest of the world gets to see what she does, too. Keep reading to learn 10 things you didn't know about Allison Vest.
1. She Originally Wanted To Work For Museums
The career path that Allison ultimately chose for herself is much different than the one she once envisioned. As a formally trained artist, she knew she would be doing something artistic, but she didn't think it would involve prosthetics. According to an article from The New York Post, "I [originally] wanted to reproduce artifacts for museums and things like that. But, that was boring".
2. She's A Private Person
Allison might be a newly minted reality TV star, but that doesn't mean that she wants to share all of the details of her personal life with the world. In fact, she is actually quite the opposite. Allison hasn't shared much information about her private life and that probably isn't going to change. She seems to really enjoy being able to live a low-key lifestyle away from the cameras.
3. She Became Interested in Anaplastology While in College
Allison is a successful anaplastologist now, but there was a time when she wasn't familiar with the field at all. She told The New York Post, "I found out about anaplastology when I was immersed in my master's program [at the University of Illinois at Chicago]. It was called biomedical visualization, and you could offshoot into the prosthetics part".
4. She Likes Spending Time Outdoors
Allison is a hard-working person who has invested a lot of time in energy into her career. However, that doesn't mean there aren't other things she likes to enjoy. When she isn't busy with work, you can often find her outdoors enjoying all of the beauty that nature has to offer.
5. She Loves Learning More About Her Patients
On the surface, Allison's job is all about creating prosthetics that can help improve her patients' lives and raise their confidence. However, her work means much more to her than that. She genuinely likes getting to know who her patients are as people and learning more about their stories.
6. Body Parts Is Her First TV Experience
Being on TV is a completely new things for Allison. As far as we can tell, Allison has never made any on-screen appearances outside of Body Parts. However, now that she has gotten introduced to the entertainment industry, there is a chance that she will get some other opportunities to do things on TV.
7. Eyes Are The Most Difficult Prosthetic For Her To Make
Allison is an expert in her field, but that doesn't mean she doesn't still face challenges. When asked which prosthetics are the most difficult to make, she told The New York Post, "It's what I call an orbital prosthesis. That includes the eyeball and the lids, because our eyes are moving so much. For me, it's very challenging to get what we call a static gaze. Hands are very difficult, too. They're just so large. Typically, I'm making ear and nose prosthetics. That's a much more manageable size."
8. She Was The President of the Board for Certification in Clinical Anaplastology
In addition to loving working with her patients on a daily basis, Allison is also passionate about the overall study of anaplastology and she is invested in doing what she can to help the field continue to be successful. She was on the Board for Certification in Clinical Anaplastology from 2012 to 2019 where she served as the president from 2017 to 2018.
9. She's An Emotional Person
There are lots of people who don't like to express their emotions openly, but Allison Vest isn't one of them. While talking to The New York Post, she shared that she is the kind of person who wears her heart on her sleeve and she isn't embarrassed about that. Her ability to connect with her emotions also allows her to provide more compassionate care to her patients.
10. She Isn't a Doctor
Due to Allison's line of work, there are some people who may assume that she is a doctor. While it's true that she provides a much-needed medical service, she isn't actually a medical doctor. She has a master's degree from the University of Illinois Chicago and she did her clinical training at the University of Florida's dental school.