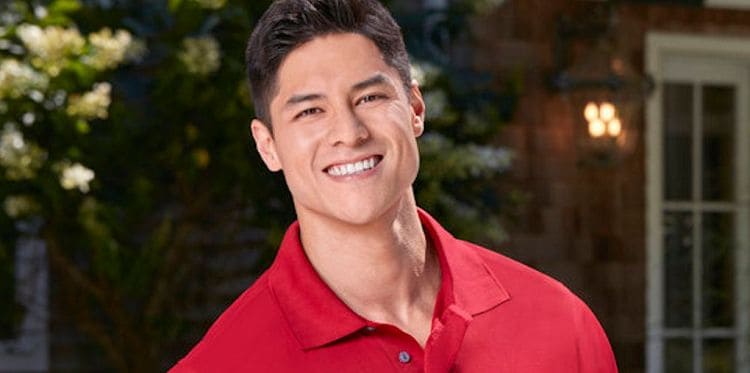 With a handsome face and plenty of charm, it's easy to see how Alex Wach found his way to reality TV. As a cast member on the Bravo series Summer House, it didn't long for Alex to become a fan favorite. As you can imagine, there were lots of people who were surprised to see that he was edited out of almost every scene. While some people thought this was because he was involved in some kind of controversy, that doesn't seem to be the case, however. Apparently, it looks like Alex's exclusion was simply the result of producers having to make decisions about who and what to focus on. Fortunately, it looks like viewers will get to see more of him. Keep reading to learn 10 things you didn't know about Alex Wach.
1. He Is Originally From Hong Kong
Alex had quite an interesting upbringing. He was born in Hong Kong where he lived for the first several years of his life. When he was about 12 years old, he and his family relocated to the United States and settled in New York City. It appears that he has lived in the New York area ever since.
2. He Went to Fordham
Alex isn't just another handsome face, he also has the brains to go along with it. He attended Fordham University where he earned a bachelor's degree in economics in 2013. While there, he also joined an honor society called Omicron Delta Epsilon. According to the organization's website, "Omicron Delta Epsilon is one of the world's largest academic honor societies. The objectives of Omicron Delta Epsilon are recognition of scholastic attainment and the honoring of outstanding achievements in economics; the establishment of closer ties between students and faculty in economics within colleges and universities, and among colleges and universities; the publication of its official journal, The American Economist; and sponsoring of panels at professional meetings as well as the ODE Graduate Research and Undergraduate Research Award competitions."
3. He's A Personal Trainer
Keeping himself in good shape is something that has always been important to Alex. He spends a lot of time in the gym and he loves putting his body to the test. However, he isn't just interested in his own physical fitness. Alex is a NASM certified personal trainer and he loves helping people reach their fitness goals.
4. He Worked in Banking
These days, it looks like Alex is focused on his career as a personal trainer. However, there was a time when he was following a much more traditional path. According to his LinkedIn profile, Alex has also worked as an onboarding analyst at Wells Fargo. His profile shows that he has worked there since 2015, but it appears it hasn't been updated in quite some time.
5. He's In His 30s
Alex has a very youthful appearance so there are lots of people who assume that Alex is in his 20s when they see him. For that reason, they may be surprised to know that he is actually 31. Even though lots of people are scared of getting older, Alex seems to be embracing the aging process.
6. He's A Model
If you've seen Alex on Summer House then you would probably agree that he is a natural in front of the camera. That has allowed him to become a professional model and he is currently signed to Wilhemina Models. It's unclear if he has gotten the chance to work with any major brands.
7. He Participated in Blackout Tuesday
Alex may not think of himself as an activist, but that doesn't mean there aren't causes that he believes in. In the summer of 2020, Alex participated in an online protest called Blackout Tuesday. The event was organized as a way for people to show their solidarity with the Black Lives Matter movement.
8. Summer House is His Only TV Experience
Even though it may seem like Alex is used to the TV world, being on Summer House was actually his first time being involved with any kind of TV show. Now that he's broken into the entertainment industry, there is a chance that he may be interested in exploring other on-screen opportunities.
9. He's Not Upset About Being Edited Out of Summer House
Most people would probably be pretty bummed to find out that almost all of their scenes were edited out of the show they're on. While it's true that Alex is probably a little disappointed, he doesn't appear too bent out of shape about it. In fact, he has made it clear that we haven't seen the last of him.
10. He's Fairly Private
Alex certainly isn't the kind of reality TV star who enjoys sharing every move he makes with the public. So far, he actually appears to be quite the opposite. Alex hasn't shared many details about his personal life and it doesn't look like that's going to change.