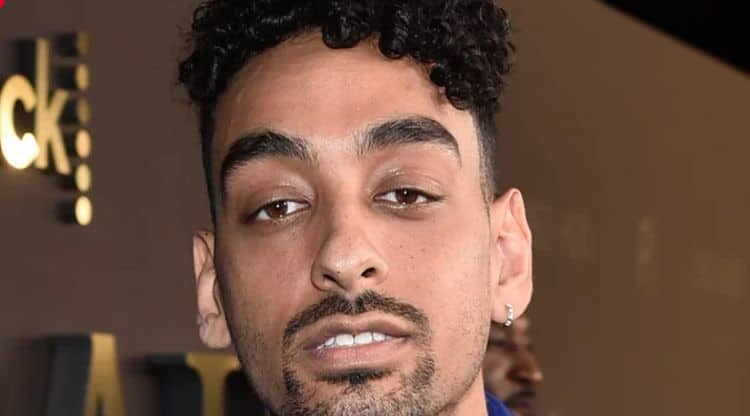 When Morgan Cooper came up with the idea for a new version of The Fresh Prince of Bel-Air, he had no idea that his idea would eventually become a full-fledged TV show that would even impress the Fresh Prince himself, the legendary Will Smith. However, after Morgan's trailer went viral, people were practically begging him to develop the concept into a full series. Cooper's series, which is simply titled Bel-Air, aired after the 2022 Super Bowl and it's already gotten lots of attention. Not only are people excited about Bel-Air, but they are also looking forward to what else Morgan is going to do in the future. Keep reading to learn 10 things you didn't know about Morgan Cooper.
1. Bel-Air Is His First TV Experience
If you take a look at Morgan Cooper's resume, you might be surprised to see that he has never written or directed any TV shows prior to Bel-Air. That said, Morgan has worked on several short film projects over the years. Even though it's rare for someone to get their own show so early into their careers, many will agree that Morgan certainly deserves this opportunity.
2. He Has A YouTube Channel
Those who want to see more of Morgan's work will be happy to know that he has a YouTube channel called Cooper Films where he has uploaded a variety of clips and other content over the years. Now that he is focused on TV work, he probably won't be posting anything new on the channel.
3. He Doesn't Typically Watch His Old Work
If most of us made any kind of short film or TV show, we would probably watch it more times than we could count. However, that isn't the case for Morgan. He isn't in the habit of spending lots of time watching his old work. Instead, he prefers to keep his mind on the future.
4. He's From the Mid West
Morgan is originally from Kansas City and it was there where he developed an interest in filmmaking. Once the idea for Bel-Air began to take off, things in his life quickly started to change. Before he knew it, he was flying out to Los Angeles and he is currently based on the West Coast.
5. He Used To Produce Music
Morgan isn't the kind of person who has dreamed of making movies since he was in elementary school. In fact, when he was in high school, he was focused on music production. However, when he was 18, his interests started to shift and he got his first camera.
6. He Came Up With The Idea For Bel-Air While He Was In The Car
Sometimes the best ideas come at the most random times, and that was certainly the case with Morgan and Bel-Air. Morgan told The Knockturnal, " I was in my hometown, Kansas City, and I was driving on the highway. And I always say when ideas hit me, when the vision hits me, all kind of comes at once. So the look and the visualization– I come from a camera. I was in the cinematographer for a few years. So I see how the faces look and how the colors look, and that meshes with like the words and the colors that I see. I kind of like, see it all color. So it all just kind of hit me at once, and it hasn't really strayed away, you know what I mean?"
7. He's A Private Person
Now that Morgan's career is on the rise, there are lots of people who would really love to know more about him. Unfortunately, though, digging up information on Morgan won't be easy. He has chosen to keep most of the details of his personal life to himself. This isn't too surprising considering how quickly things can go left when people in the spotlight share too much.
8. He Has A Great Sense of Style
Just because Morgan prefers being behind the scenes doesn't mean that he can't still look like a star. He loves fashion and he and he has a great eye for the right outfits. Whether he's strolling down the red carpet or hanging with friends, you can bet that Morgan is going to look great.
9. He's A Football Fan
We weren't able to find any information on whether Morgan has ever played sports, but we do know that he loves to watch them. Morgan enjoys football and as a Kansas City native, it goes without saying that he is a fan of the chiefs. He was probably very excited in 2020 when they won the Super Bowl.
10. It's Unclear If He Has Formal Training
While we know that Morgan got into filmmaking as a teenager, we aren't sure whether or not he ever studied the discipline in a formal setting. But no matter what path he took to get where he is today, it's clear that he has put in lots of hard work to achieve his dreams.
Tell us what's wrong with this post? How could we improve it? :)
Let us improve this post!