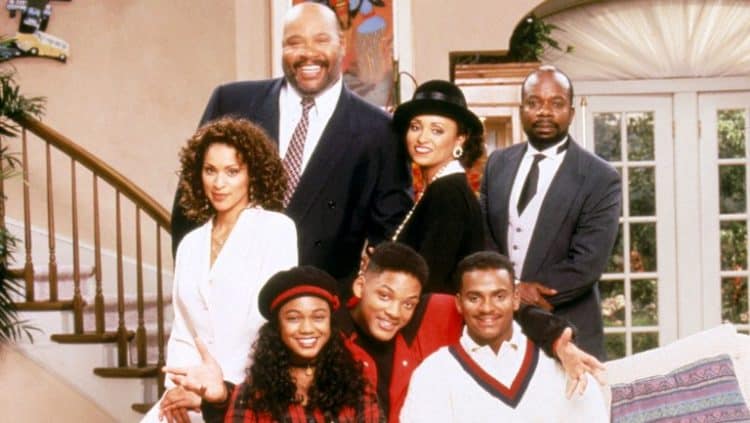 The Fresh Prince of Bel-Air was easily one of the most popular sitcoms of the 90s and it's arguably one of the greatest of all time. Starring Will Smith as a kid from West Philadelphia who went to live with his auntie and uncle in Bel-Air after getting into a fight, the show was funny, relatable, and creative. Even though the series ended a little more than 25 years ago, it has remained on the minds of countless people. For years, people wondered if the series would ever get any kind of reboot, and that time has officially come. A reboot titled Bel-Air has been picked up by the Peacock streaming service and is set to air some time in 2022. Unlike lots of other reboots, Bel-Air will essentially follow the same premise as the original with new actors playing the characters from The Fresh Prince of Bel-Air. Since the series is so legendary, there's no doubt that the new actors are going to have some pretty big shoes to fill. However, they all seem to be up for the task. Keep reading to meet the cast of the upcoming Fresh Prince reboot.
Jabari Banks – Will
In the reboot, Jabari Banks will replace Will Smith as the show's man character (who is also named Will Smith). Jabari, who is currently based in West Philadelphia, was honored to learn he had been chosen for the role. The show will mark Banks' first on-screen opportunity.
Adrian Holmes – Uncle Phil
Uncle Phil was undoubtedly one of the show's most popular characters. As a successful judge, Phil was often the voice of reason for other members in the family. He also served as a reliable and trustworthy father figure for Will. Originally, uncle Phil was played by the late James Avery and it'll be interesting to see how Holmes' portrayal stacks up.
Cassandra Freeman – Aunt Viv
For the first three seasons of The Fresh Prince of Bel-Air, Aunt Viv was played by Janet Hubert. However, for the last three seasons, the character was played by Daphne Maxwell Reid. Although both women had very different styles, they each brought something special to the role. Cassandra Freeman, who has 20 years of on-screen experience, will be the third actress to bring aunt Viv to life on screen.
Olly Sholotan – Carlton
Olly Sholotan doesn't have much TV experience, but he has already put a lot of work into building his career. He studied acting at the UCLA School of Theater, Film and Television. Playing Carlton Banks will be his biggest role to date and it has the potential to make or break his career.
Coco Jones – Hilary
Hilary Banks was known for being extremely fashionable, and Coco Jones will definitely be able to embody this quality. The 23 year old South Carolina native has been acting professionally for a decade and she already has some great roles under her belt. In addition to being an actress, Coco is also a singer but that probably isn't something she'll get the chance to tape into with this role.
Akira Akbar – Ashley
At 15 years old, Akira Akbar is slightly older than Tatyana Ali was when she started playing Ashley Banks. However, with her youthful appearance, Akira could easily pass for much younger. Hopefully Akira and Jabari will have the same level of on-screen chemistry as Will and Tatyana otherwise it'll make both of their portrayals less convincing.
Jimmy Akingbola – Geoffrey
Speaking in Geoffrey's trademark British accent won't be difficult for Jimmy Akingbola seeing as how the actor is originally from England. That said, the bulk of Jimmy's work has been in British productions. However, Jimmy has built a very impressive resume that includes on-screen and stage opportunities that have really allowed his talent to shine through.
Jordan L. Jones – Jazz
Although Jazz wasn't a main character in The Fresh Prince of Bel-Air, he was still one of the most memorable. Best known for constantly getting thrown out of the Banks house, Jazz was the fun best friend character that every sitcom needs. Jordan L. Jones will be filling the role that originally belonged to DJ Jazzy Jeff. Once again, his chemistry with Jabari will be incredibly important.
Simone Joy Jones – Lissa
Simone Joy Jones is a formally trained actress who studied at Carnegie Mellon University in Pittsburgh. In Bel-Air, she will be playing the role of Will's longtime girlfriend, Lissa, who was originally portrayed by Nia Long. Although she isn't one of the main characters, her role in the show will be very important.reboot