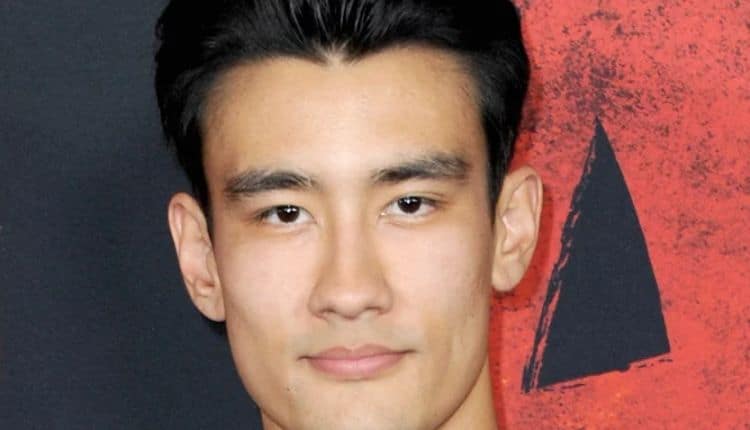 If we asked you to pick three jobs a celebrity can get to become successful, what would be your answer? If you answered "A job in a Netflix series, any role on Grey's Anatomy, and any role in any CW show," you would be spot on. That's what Alex Landi did, and it has worked tremendously for the talented actor. He's Dr. Nico Kim on "Grey's," he is in the CW's "Walker," and he is also in a show called "Insatiable," on Netflix. What's even left for him at this point? We imagine a lot more, but we thought it might be time to share a little about the talented actor with his fans.
1. He is Young
He's still in his 20s, but not for much longer. He just celebrated his last birthday in his 20s. In 2022, he will turn 30 and welcome the best decade of his life to reality. He was born on September 28, 1992, in New York City.
2. He is From New York City
All right; he was born in New York City, but he did not grow up there. He was raised in nearby New Jersey. His mother came to Jersey when she was a teenager from Korea, and she lived in Northern Valley. He grew up in the same area as a child and teen.
3. He's a Model
Is anyone shocked by this? He is clearly handsome, so it only makes sense. He has been featured in spreads in Women's Wear Daily and many more, and that is a big deal. Many models go their entire lives without ever being featured in any type of print or in a spread, and he's just doing it on the regular.
4. He's Got Great Genes
Which, of course, you can tell by looking at him. His mother is from Korea, so he's obviously half Korean. While we know next to nothing about his father, however, we do know that he is Italian and that Landi himself is half Italian.
5. He Made Grey's History
It seems that making history is done on this show, does it not? This young man made history back in season 15 when he was cast as Dr. Nico Kim. He was cast as a gay surgeon of the male variety (we'd already seen lesbian surgeons), and he was also the first surgeon of Asian descent. This was a moment for both him and the show.
6. He is a Music Video Star
He did a cool thing in 2021. He added music video star to his resume, which has all the kids from the 90s excited. Those were the days we grew up with actual music videos on MTV (before Vanessa Minnillo was a Lachey and she was a VJ). He got to star in Doja Cat's music video for a song called "Kiss Me More," and we are all excited about it.
7. He's Great Friends with Jamie Choi
She's a voice actress who has posted several photos of herself over the years online with Landi. However, even when the two gush over one another and use heart emojis and catch fish emojis and talk about how supportive they are of one another and how much they love one another, they appear to be only friends. They are one another's dates for events, but they have never spoken about being in a relationship, so we just keep guessing.
8. He is Private
Landi is not a man who likes to discuss his personal life with anyone, so he does not. He keeps that under wraps very well, and he's proud of that. He doesn't speak of women other than his good friend, and he doesn't make any mistakes in keeping his life under wraps.
9. He Enjoys Hiking
It's obvious he takes care of himself physically, and hiking is one of his go-to activities. He posts to his Instagram account regularly his hikes and his views, and his fans love it. He's not at the million follower count yet, but he's almost there with more than 800k followers. It seems like they love to see him without a shirt on.
10. He Enjoys Reading
One thing we regularly say is that those who read are the best people. They are the best spellers, they have the best vocabulary, and they are so imaginative. Reading is lovely, and it transports you anywhere you want to go. He is a book lover, and that makes him way cooler to us.
Tell us what's wrong with this post? How could we improve it? :)
Let us improve this post!