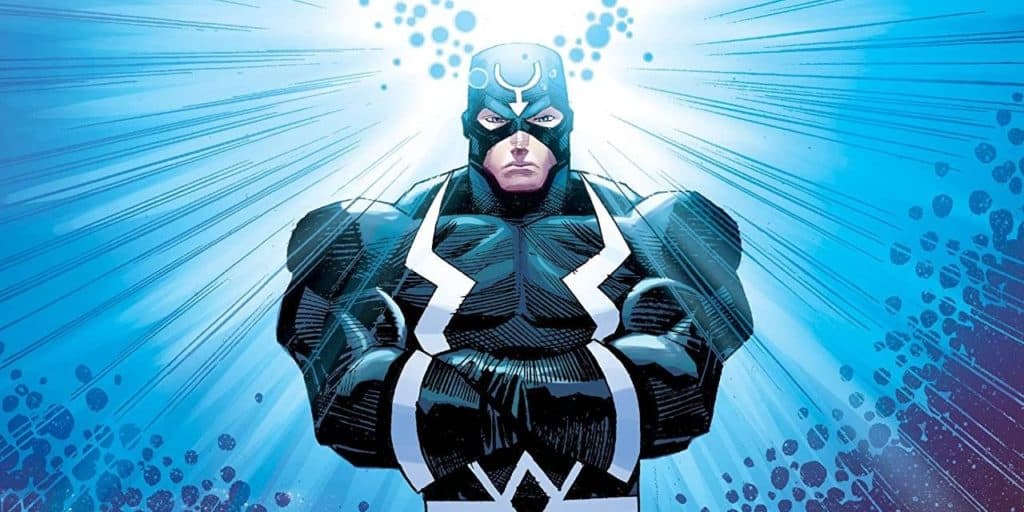 Black Bolt, the leader of the Inhumans, and someone that's powerful enough to contend with the Hulk and many others if he had to is a character that's already been introduced in a Marvel show, but considering how badly it tanked there's likely a need to find someone. No offense to Anson Mount, but he was far better in Hell on Wheels than he was in The Inhumans. This type of character needs to be taken on by someone that's intense and that doesn't mind having a role where they can't talk that much. While the first quality isn't too hard to find, the second is a bit of trouble for some actors that actually enjoy speaking roles. But the truth is that a lot of actors know how to take on a role and make it work no matter what has to be done, so it's easy to think that a lot of people in Hollywood would be able to take on this role. It might be tough to pick, but there are plenty of actors that could make it happen.
Here are a few actors that could take on the part of Black Bolt in the MCU.
Yes, I know that he's already been in the MCU, but perhaps something could be done to bring him back in as a different character, especially if he was given a different look. If he was to ever be brought back as Mysterio this wouldn't work obviously, but otherwise, he could fit the figure profile and it's likely that he could become this character since not hearing him speak wouldn't be a hardship, but the fact that he can whisper and talk softly with the best of them would be kind of cool since a mere whisper from Black Bolt can cause a significant effect. It might be an odd choice, but it's one that feels right.
Channing was slated to take on the role of Gambit eventually but since that appears to have gone bye-bye it's likely that fitting him into a role like this would be kind of easy if he actually wanted it. Some guys might not show a lot of enthusiasm for a role that doesn't have that many speaking lines if any. But for a chance to be in an MCU movie it feels as though plenty of people might actually take a look at a role like this and think that it might work for them, if only because it could lead to more work since the Inhumans are a pretty big part of the Marvel universe and have interacted with a lot of heroes over the years.
Leadership roles definitely appear to suit Chris Pine and this wouldn't be that much different apart from the fact that Black Bolt is a pretty reserved character since he knows what his voice can do. But if Anson Mount could take on the role then it feels possible that Pine could as well since he can handle the role of someone that is in charge of others and has to be the rock on occasion that they all lean on. The only thing that might keep Pine out of this role is that in a lot of his movies he's kind of an exuberant or at least active character and not quite as reserved. That might not be a big problem, but it's a thought at least.
Henry would certainly fit the comic book mold when it comes to Black Bolt since his impressive physique would pin him as one of the guys that should be given a shot, and the fact that he can be soft-spoken would work as well. When thinking of how he would be jumping from DC to Marvel it's not that big of a deal really since there are a few people that have done it over the years, and even Scarlett Johansson is apparently being rumored to think about it. Whether she does or not is kind of irrelevant, it's simply the question of would she. If Henry did you can bet people would be talking about it.
There are times when it feels like Luke Evans isn't given enough credit for the stuff he does, and others when he's being hyped up a little too much. Giving him a role like this, if he would accept it, feels as though it would include him in a way that would help his career rise a bit and really get him in front of the people where he needs to be. That might be a bit dramatic, but to be serious, Evans is a good actor that could take on this role without much trouble.
There are a lot of Marvel roles that still need to be filled.