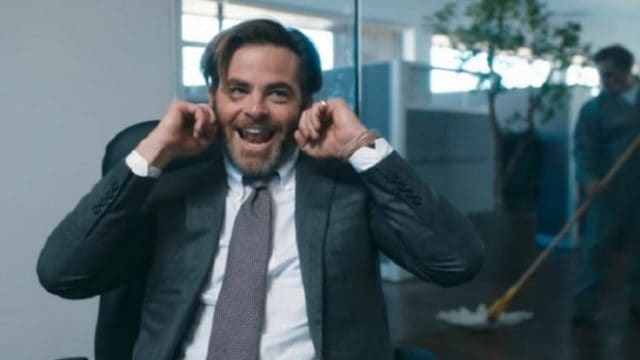 It's kind of hard to think of Chris Pine being all that funny sometimes since a lot of people see him as more of a serious actor than anything close to a comedian. But the truth is that behind the scenes and even during the movies he knows how to have fun and kind of ham it up just a bit in order to make things a little more enjoyable. Despite being one of the most handsome guys in Hollywood he's not a stiff and he does like to have fun with the people he works with since that tends to make things much more easy to bear given that it makes the day go by just a little quicker.
Plus it's no fun being uptight all the time.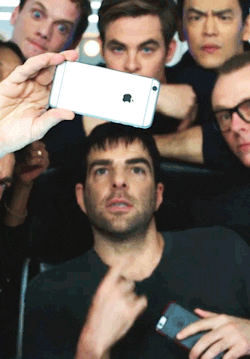 When hanging with the Star Trek crew it seems that he had a lot fun since they had to be on set so often and they kind of had to get to know one another to develop that kind of bond that the original crew had. If you recall not every person on the original crew got along behind the scenes, but in this picture it seems that they all managed to stand each other and have fun for a while during the shoot. At least it looks that way.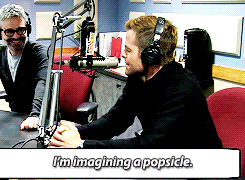 While it's not too sure if any of us want to know the context of this, some people might, it's funny anyway since it seems so random and out there. Chris Pine isn't above making the occasional joke and even getting into a good bit of humor with other people which could be why he's seen as so versatile. You've got to remember he's been in a fairly wide variety of movies at this point, he hasn't just stuck to one genre.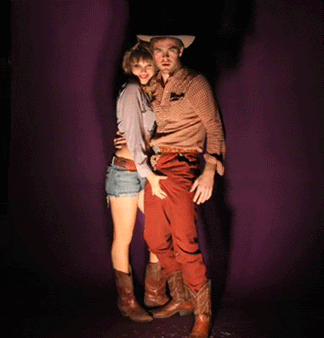 Is that surprise on his face? It almost seems like dumbfounded shock, but perhaps the woman was just trying to get frisky when he wasn't expecting it. In any case he wasn't slapping her hand away so perhaps he was trying to reconcile his feelings about the moment in that split second, or maybe he was wondering if she was just playing or not. Even in a politically correct-minded world like we're living in now that's kind of funny.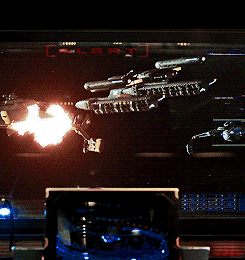 The Kobayashi Maru, if that is indeed what this is of, is a classic case of how Captain Kirk never really desired to play by the rules. He gleefully destroyed the simulation that Spock had apparently rendered so well and was the first cadet to actually conquer it. Of course when it was discovered that he'd cheated he should have been booted out of the academy, but instead he was given a commendation. Oh that's so Kirk.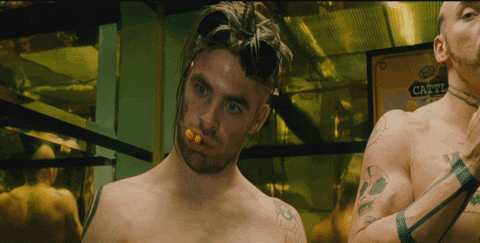 A lot of people seem to forget that he was in the gritty crime film Smokin' Aces as one of the famed Tremor brothers. These guys were hardcore as it got and were all go and no quit until the very end. Of course it's hard to recognize him since he pulled a dirty phase just as good as Brad Pitt did in 12 Monkeys.
But hey, Chris Pine is that versatile kind of guy.