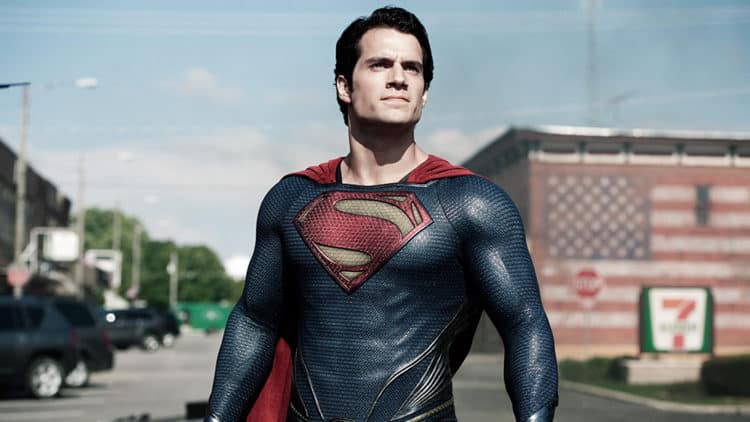 As you may have heard by now, Warner Brothers confirmed a new Superman movie; however, it will feature a black actor playing the title character for the first time in a live-action film. J.J. Abrams is set to produce with author Ta-Nehisi Coates confirmed to pen the screenplay. Thus far, a director has yet to be chosen, though it will likely be a black filmmaker. However, the biggest news coming out of this is that Henry Cavill will no longer play the caped crusader. Reportedly, there are future no plans with the famous actor going forward, including a cameo in the upcoming Flash movie.
While that last statement has yet to be confirmed by DC or Cavill, it's pretty clear that the 38-year-old is done as Superman for the long term. In 2013, Cavill made his debut as Superman in Man of Steel. While the movie was far from a critical darling, many fans and critics enjoyed Cavil as the title character. Cavil would go on to play Superman in two more movies, Batman vs. Superman: Dawn of Justice and Justice League. Both films were trashed by most critics and fans alike, but more importantly, Justice League failed to make a true mark at the box office.
Since then, DC has scrapped plans for their shared universe, though some of the actors remained onboard the DCEU, namely Gal Gadot as Wonder Woman, Jason Mamoa as Aquaman, and Ezra Miller as The Flash. Ben Affleck will make his final appearance as Batman in The Flash. So, what happened? Why does Affleck get a goodbye for his version of Batman, yet DC doesn't seem to care about giving Henry Cavill the same treatment. Given the fact that DC could've found a way to write out Clark Kent or even introduce Calvin Ellis in the same universe as Superman, it's clear that the executives wanted Cavill out of the role. Let's examine the possible reasons Henry Cavill is no longer Superman.
WB And DC Executives Blame Cavill For The Failure Of Superman
This theory is a strange one. Financially, Henry Cavill's version of Superman has been the most successful. Man of Steel earned $779 million worldwide; This blows away the Christopher Reeves version, with the highest-grossing of the trilogy being Superman The Movie, making $300.5 million. While Batman vs. Superman and Justice League failed to make a billion dollars at the box office, the superhero flicks still earned a respectable $873.6 million and $657.9 million worldwide. However, there have been reports that Mr. Cavill is extremely hard to work with behind-the-scenes.
Back in February, reporter Grace Randolph actually broke down the reasoning why Cavill was getting the boot from Warner Brothers. In addition to being a pain in the ass, Cavill doesn't play the politics game in Hollywood and backed out of a cameo in Shazam. So what does this have to do with the executives blaming the failure of Superman on Cavill? Nothing. This sounds like a personal reason to get Cavill off as the leading man. As documented, Cavill is well-liked as Clark Kent/Superman, and the box office numbers back up this notion.
Henry Cavill Didn't Like Being Superman
Cavill has never spoken badly about the role of Superman in public; however, it doesn't mean that he enjoyed playing it. During the #ReleaseTheSnyderCut movement, it was notable how Cavill was quiet in his support for Zack Synder's version of Justice League. Eventually, Cavill would send his support for the film, but that doesn't take away from the fact that he was silent for so long.
In addition, Cavill refused to make a cameo for Shazam! Now, the Superman actor claims that it was due to scheduling conflicts; however, some behind the scene reports state that he was holding out for more money and his pick on the next director for Man of Steel 2. Of course, these are just rumors, but it's possible that Cavill only did the role because he knew how big the Superman property is and how it would launch him to superstar status. By the time Justice League was done, Cavill was an A-List star and mentally, the 38-year-old probably didn't care too much about revisiting the caper crusader unless he was paid handsomely. His later endorsement of Zack Synder's Justice League could've been a way to make nice with executives so he didn't want to burn any bridges within Hollywood.
WB And DC Executives Wanted To Distance Themselves Away From Zack Snyder's Version Of Superman
There's no denying the drama between DC and Zack Snyder. The animosity reportedly started due to the critical reception of Batman vs. Superman. Usually, a studio doesn't care about critical response; however, the negative feedback had a huge effect on the box office numbers. BvS opened with a strong $166 million but had a sharp 69% drop on its second weekend. The film continued to drop big the following weekends. As mentioned above, the film still made $873.6 million worldwide; The problem is that this was the first live-action film that featured Batman, Superman, and Wonderman together on screen. Executives were likely banking on the film making over a billion dollars.
The Justice League fiasco made the situation worse. Once Snyder stepped down, DC brought in Joss Whedon to make the film light and funny, due to the critical feedback of Snyder's films being too serious in tone. As you know, Justice League was still trashed and made less than BvS. Following the financial misfires of both films, it's possible that WB and DC didn't want that stink to affect the next Superman film and opted to go in a different direction. Yes, Gal Gadot's Wonder Woman, Jason Mamoa's Aquaman, and Ezra Miller's Flash still play a significant role in the DCEU universe; however, none of those stand-alone films were directed by Zack Snyder. Because of Cavill's association with Zack Snyder's Man of Steel, that likely doomed the actor's future within the DC universe.