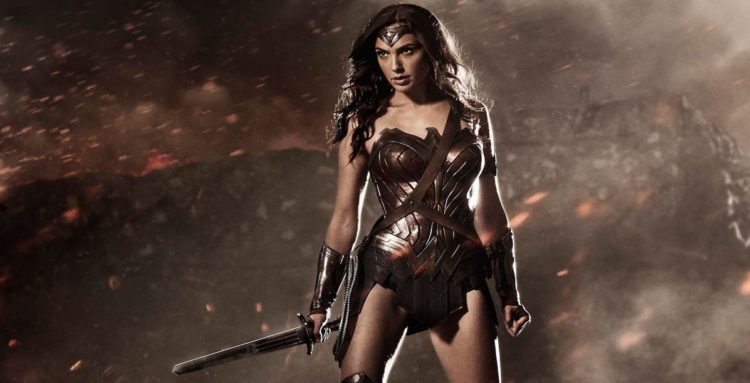 Gal Gadot is an actress who has become one of the most famous in the world thanks to her exceptional talent and the roles she's taken on. She's a household name in the industry, and this is not something the Israeli actress takes for granted. Born and raised in Israel on April 30, 1985, she's spent a lot of her life focusing on her own heritage, on her career, and on many things that she enjoys in between. Her grandfather was an Auschwitz prisoner during the Holocaust, though he was able to survive. Her grandmother was able to escape before the holocaust escalated. Gadot has described her own upbringing as an exceptionally "Jewish, Israeli" family.
Miss Israel
She spent her entire childhood in Israel with her family. She had a very typical childhood in the grand scheme of things. She spent 12 years of her own childhood studying dance. Specifically, she studied both hip hop dance and jazz, and she's quite graceful. She had two adolescent jobs when she was in her teens. She'd babysit for those who wanted to go out without their own kids for a bit, and she also worked at a local Burger King. Biology was her favorite in school. When she was only 18, she had the great idea to participate in the Miss Israel competition. She didn't think it would be anything other than a fun experience that would teach her something new, allow her to make new friends, and just have some fun. She had no idea she'd actually win, but it changed her life. She won, and that allowed her to take on new ideas, dreams, and concepts.
Israeli Defense Forces
All people who are eligible are required to join the IDF (the Israeli Defense Forces) when they come of us. They are required to spend at least 2 years serving, and Gal Gadot was no exception to this rule. Despite the fact that she was working as a model and competing in the Miss Universe pageant, she still had to enlist and serve. She did so when she was 20. She worked in the IDF as a gymnastics and calisthenics instructor. Essentially, she kept IDF soldiers in shape. She did not find the time difficult because she enjoyed what she did, she loves her country, and she found that her training in the military gave her what she needed to know for her job in Hollywood.
"In Israel serving is part of being an Israeli. You've got to give back to the state. You give two or three years, and it's not about you. You give your freedom away. You learn discipline and respect," Gadot has said of her time in the IDF. She is proud of her country, she is proud of her time in the IDF, and she is proud of what she learned while she served the country from which she is from.
She has posted her feelings of heartbreak over the recent violence that has been in the news between Israel and Palestine. The two have been enemies for as long as anyone can remember, and they cannot find peace with one another. Israel is the Holy Land. This is a country that has been itself for thousands of years, speaking the same language, serving the same God, and focusing on the same religion. It is home of some of the most religious locations in the world.
The conflict goes back a long, long way. To summarize, Britain took control over what is now known as Palestine during WWI. The Arab nation became the majority inhabitants of the area at the time, while the Jewish were the minority. Things escalated when the Jewish community wanted to have their ancestral home back, but the Arab community wanted to claim Palestine as their own. It was 1947 when the United Nations took a vote, and they voted to split Palestine into two separate states: One Jewish and one Arab. Jerusalem would become international. Jewish leaders were happy with the vote, but the Arab people rejected the concept. By the time 1948 rolled around, the British were essentially done, and the Jewish created the state of Israel. The Arabs did not take kindly, and war began. Essentially, the entire situation escalated, peace was never found, and war has been ongoing between the Israelis and the Palestinians since.
Gadot's Personal Life
Following the time she spent in the IDF, she learned many things that allowed her to focus on the rest of her life. She also met her husband. His name is Yaron Varsano. They wed back in 2008, and they've gone on to have a lovely family of their own. Their first child, a little girl, was born in 2011. Their second daughter was born in 2017, and the couple just announced that they are expecting their third baby in 2021. Her oldest daughter is Alma. Her second daughter is Maya. We don't know when her baby is due, nor do we know if she is having a little boy or a little girl. What we do know is that we are sending the happy family well wishes and congratulations.
Tell us what's wrong with this post? How could we improve it? :)
Let us improve this post!