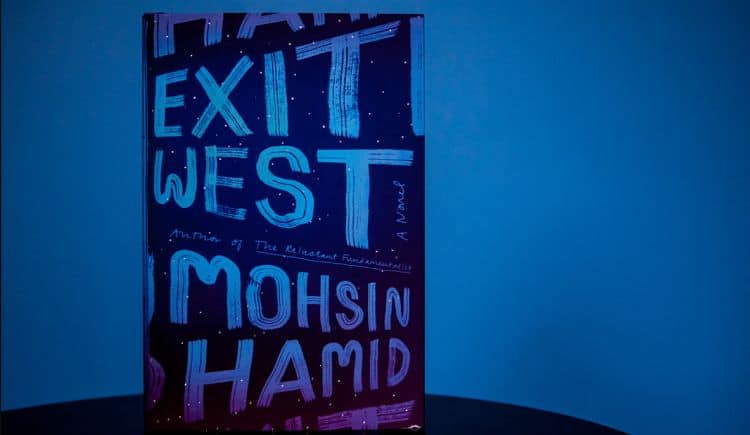 At 25 years old, Michelle LaVaughn Robinson was a 'checklist girl'. " I had made a declaration that I was off men. I was focusing on my career. I had my checklist. I was getting it done." She said. Her declaration took a surprising turn when she was asked to mentor the newest associate, who was fashionably late for their first meeting. The love story between former president Barack Obama and former first lady Michelle LaVaughn Robinson Obama began in 1989 when the pair met at a Chicago law firm. Their encounter was one of those coincidental moments, since the law firm in question did not accept first-year law students as summer associates, but made an exception for Barack. Her first impression of the future POTUS wasn't so presidential. Speaking to ABC's Robin Roberts, Michelle said, " The black man is going to be late on the first day?" Eventually, Michelle warmed up to Barack, and in October of 1992, they tied the knot.
In her memoir, Becoming, Michelle candidly shared details of her marriage to Barack, citing infertility issues, hectic work schedules, and counseling." Marriage counseling for us was one of the ways we learned how to talk out our differences. What I learned about myself was that my happiness was up to me. And I started working out more. I started asking for help. Not just from him, but from other people. I stopped feeling guilty. I know too many young couples who struggle and think that somehow there's something wrong with them, and I want them to know that Michelle and Barack Obama, who have a phenomenal marriage, and who love each other, we work on our marriage, and we get help with our marriage." Michelle said.
For Barack Obama, the decision to run for presidency was pegged on family. Unlike him, Michelle had no interest in politics. " I knew that Barack was a decent man…you know, smart. But politics was ugly and nasty, and I didn't know that my husband's temperament would mesh with that. I didn't want to see him in that environment." Michelle told Oprah during an interview with the media mogul. Eventually, she let Barack run because he possessed the qualities of a leader." And I thought, what person do I know, who has the gifts that this man has? The gift of decency first and foremost, of empathy, second, of high intellectual ability…is articulate, had worked in the community. How do you say no to that?" Michelle and Barack won the 2008 presidential election, managed a second term, and, in 2016, left office.
A Production Deal With Netflix
In May of 2018, nearly two years after the Obama's had left the White House, it was reported that they had signed a multi-layer production deal with Netflix. Speaking of the partnership, Barack said," One of the simple joys of our time in public service was getting to meet so many fascinating people from all walks of life and to help them share their experiences with a wider audience. That's why Michelle and I are so excited to partner with Netflix…We hope to cultivate and curate the talented, inspiring, creative voices who are able to promote greater empathy and understanding between people, and help them share their stories with the entire world." The Obamas, through their production company, Higher Ground Productions, would unveil both scripted and unscripted content, including films, children's shows, biographies, and documentaries. One of the couple's first choices was the adaptation of Mohsin Hamid's 2017 novel Exit West into film.
The Adaptation of 'Exit West' Into Film
Just like former first lady Michelle Obama, author Mohsin Hamid is an alumnus of Princeton. In an interview with The New York Times, Michelle Obama disclosed that Hamid's book was part of her nightstand collection. " I usually got a pile of books next to me when I sleep, each of them at varying levels of completion. On my nightstand right now, there's Educated by Tara Westover, An American Marriage by Tayari Jones, Exit West by Mohsin Hamid, White Teeth by Zadie Smith, and Ann Patchett's Commonwealth." Michelle revealed. The former first lady also said that she often found herself drawn to works of fiction. It goes without saying that the book piqued her interest enough for her to adapt it into film. Exit West, Hamid's fourth novel, is a love story founded in a civil war setting. The lovebirds, Saeed and Nadia, leave the war zone through a series of mystical doors that lead them to different places in the world. The book made it to The New York Times' list of the best books of the year, and was well-received by readers.
Shah Kabir, a positive reviewer, gave it four stars and said: "Exit West has a very intriguing story that is very thrilling and interesting. Although some segments contain run-on sentences (sorry Mohsin), the book is very good and was very addicting to read." Vihaan Tanwar echoed Kabir's sentiments by equally awarding the book a four-star rating, and writing: " Very enjoyable. I found it difficult to put this book down." Not everybody was pleased with the book, however. Christian Fox, for instance, gave it a single star, and wrote: "… I had to read it for a class and besides it being a repetitive sappy romance story, multiple times through the book it starts describing an entirely irrelevant event that does not play into the book at all."
The Obamas are set to adapt the novel into film, an announcement that came in 2020. It was also revealed that Pakistani actor Riz Ahmed, who has a string of awards to his name including a Primetime Emmy Award and an Academy nomination, will play the leading role. Ahmed became well known through Nightcrawler and The Night Of. For the film, his genius on the screen will be directed by French-Algerian film director Yann Demange, famed for the 2014 film, '71. In an interview with PBS NewsHour, Mohsin Hamid shared his personal experience with migration and the inspiration behind the book. Just as he brought out the timelessness of his book by setting it in a nameless city, the author's fans are eagerly waiting to see the same transition into film.
Tell us what's wrong with this post? How could we improve it? :)
Let us improve this post!