90 Day Fiancé Season 9 introduced the series audiences to seven couples. Season 9 premiered on April 17, 2022, with 19 episodes. If there was one thing 90 Day Fiancé season 9 had no shortage of, it was drama! TLC reality TV audiences that followed the season's premiere were almost certain most couples wouldn't make it down the aisle.
However, 90 Day Fiancé's viewers have come to understand, it is that the least expected couple could end up having the best relationships. For instance, many would have agreed that the season 5 couple, Elizabeth Potthast and Andrei Castravet, wouldn't have lasted. Two kids later, the couple are still going strong together. Despite the dramas and jaw-dropping moments in the season, here's how 90 Day Fiancé season 9 couples rank on the likability scale.
Yvette Arellano & Mohamed Abdelhamed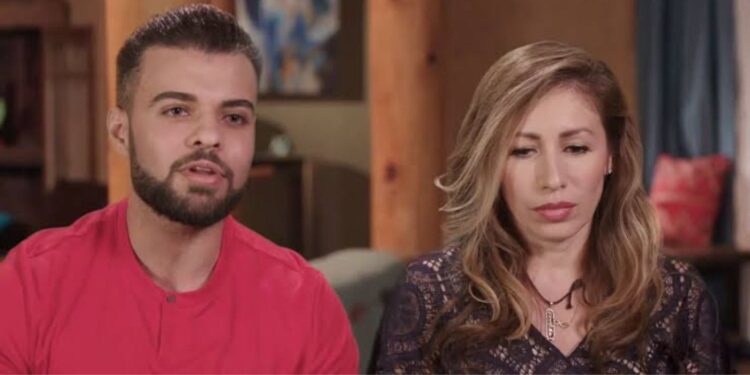 One of the recurring themes in 90 Day Fiancé is the cultural differences between partners. However, Yvette Arellano and Mohamed Abdelhamed took this to a whole new level. For many fans, Mohamed was a momma's boy, although he, too, had no problem admitting to it. In terms of compatibility, Yve and Mohamed were the least likely to get married. Yet, despite their obvious differences, the couple did marry.
Mohamed's endless demands of Yve quickly rubbed off negatively on the audience. From complaining about her dressing, wanting to get breakfast in bed, marrying a woman who treats him like his mother, to needing Yve to convert to Islam, they are 90 Day Fiancé season 9 least likable couple. With accusations of cheating from both partners to domestic abuse reports, it's no surprise the couple eventually split.
Bilal Hazziez & Shaeeda Sween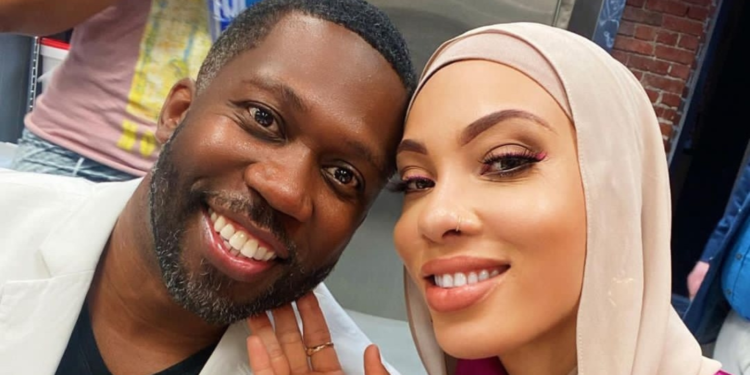 Bilal Hazziez & Shaeeda Sween quickly came off to the 90 Day Fiancé audience as an incompatible pair. They were on the top of the list of couples who wouldn't make it down the aisle for obvious reasons. The couple was among the least likable in season 9, mostly because of Bilal's attitude towards Shaeeda. From her first day in the United States, it became clear to Shaeeda that she would marry a man who enjoyed playing pranks on her.
It didn't take long for her to realize he didn't enjoy being pranked on as much as he enjoyed being the prankster. To the shock of viewers, an angry Bilal pulled over to reinforce his threat of leaving her on the highway. Shockingly, the cause of the altercation was Shaeeda jokingly hitting Bilal on his head for pranking her about having a booger in her nose. Believe it or not, the couple did not only get married, they're still waxing strong.
Miona Bell & Jibri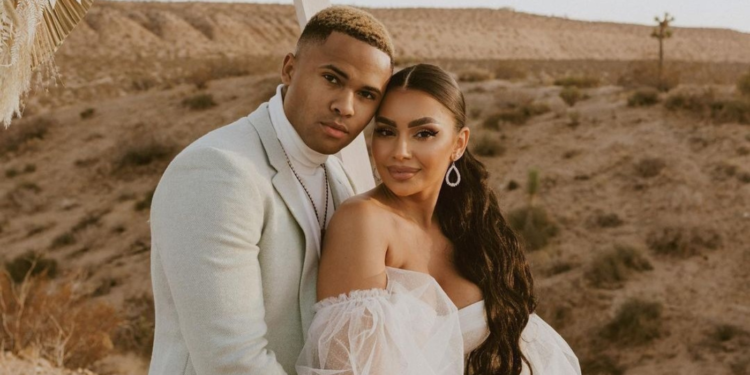 Miona Bell and Jibri are that 90 Day Fiancé season 9 couple that's hard to tell if they're wrongly placed on the likability scale. While a significant number of viewers love to hate them, they can easily get away with their drama for others because of their young age. At some point, they were percieved as clout chasers and influencers capitalizing on additional fame, especially since they were the season's youngest couple. While there are still arguments on the show's legitimacy, Miona and Jibri came off as scripted to many fans.
Miona was hellbent on having her lavish wedding and Hollywood lifestyle, which caused unavoidable drama. However, in retrospect, viewers are shocked that they have lasted and remain as a married couples Although Miona didn't get her lavish wedding, she settled for a dessert wedding. Like a fairytale movie with happily ever after, the couple's financial woes have improved, and both seem to be living life to the fullest.
Ariela Weinberg & Biniyam Shibre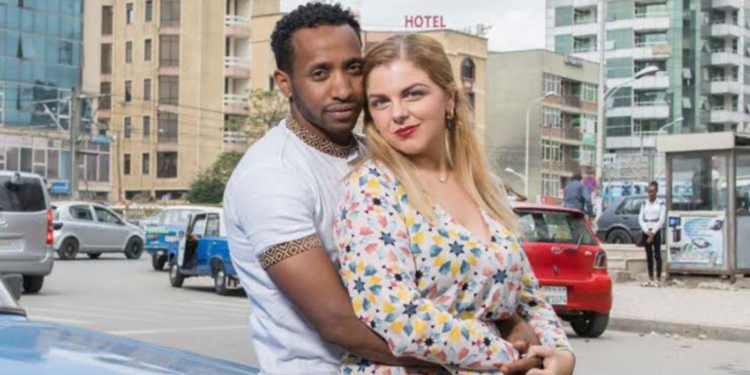 Only newer viewers will be surprised by Ariela Weinberg & Biniyam Shibre's unending drama on 90 Day Fiancé. For older viewers, they carried over their drama from 90 Day Fiancé: The Other Way. They sit in the middle of the likability scale because their segment didn't surprise most viewers. So far, the couple are still together and remain each other's biggest supporters.
Thaís Ramone & Patrick Mendes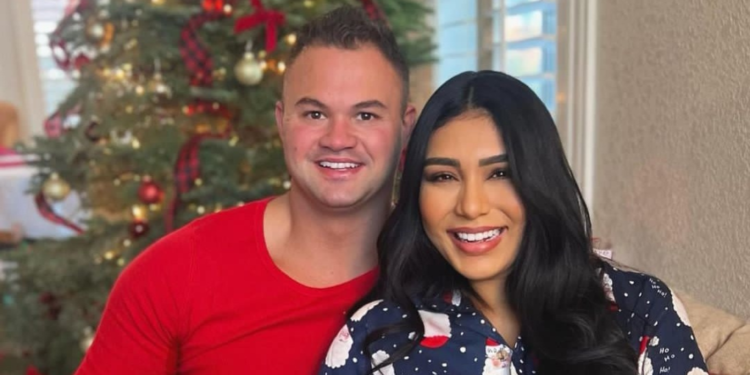 In a season filled with unending drama, a couple like Thaís Ramone and Patrick Mendes are liked for being "boring." The couple isn't entirely void of drama, but theirs seem negligible. The Tell-All episode, especially with both revealing secrets they kept from each other, would have sparked their drama if it wasn't the end of the season. The couple are still happily together and welcomed a daughter, Aleesi Ramone Mendes, in November 2022.
Kobe Blaise & Emily Bieberly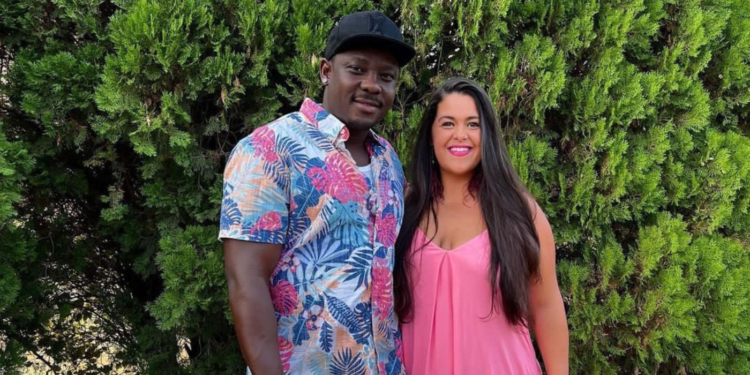 Although they rank high on the likability scale, Kobe Blaise and Emily Bieberly are liked by audiences mostly because of Kobe Blaise. Fans were immediately drawn to Kobe's unscripted emotions when he first met his two-year-old son for the first time after arriving in the United States. The couple lived with Emily's family when Kobe arrived. If there's friction in situations like these, it is often the visiting partner not agreeing with the family.
Kobe was a total opposite and was always open to helping Emily's parents with work. They could easily have become the best couple on 90 Day Fiancé season 9 save for Emily's attitude. She talked down on Kobe and didn't openly act appreciative of her parents helping to house her new family. Most viewers hoped they married to keep Kobe in the United States. Luckily, the couple are still together.
Kara Bass & Guillermo Rojer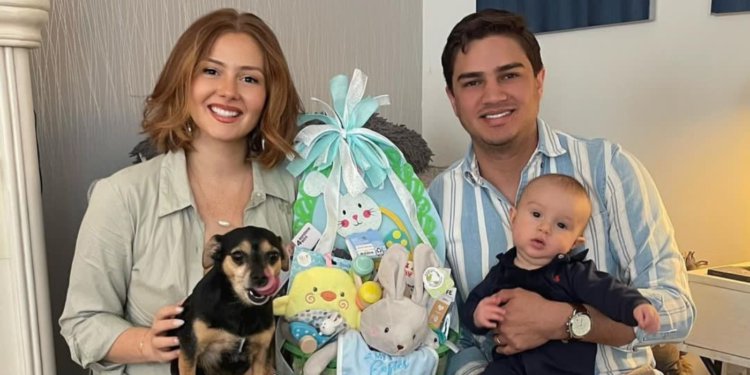 Kara Bass and Guillermo Rojer are the most likable couple on 90 Day Fiancé season 9. Although Kara is six years older than Guillermo, they managed to stay together. However, Kara initially rubbed off negatively on viewers with her excessive partying and drinking. Guillermo remained the charming prince in the hearts of many 90 Day Fiancé season 9 viewers.