Anfisa, born in Moscow, Russia, first appeared in 90 Day Fiancé in Season 4, which premiered in August 2016. She was 20 years old at the time and was partnered with Jorge Nava, who she admitted to only being with for his money. A legend of the show, Anfisa (born Anfisa Arkipchenko and also known as Anfisa Nava) also went on to appear in seasons two and three of 90 Day Fiance: Happily Ever After? which chronicles the lives of the couples after their marriage.
Since her time on the show Anfisa has since separated from Joe and has gone to achieve remarkable feats. Curious to learn more about the reality star's life today? Here's everything she has been up to since Season 4 of 90 Day Fiancé.
Anfisa Met Jorge on FaceBook

Anfisa was contacted by Jorge Nava, a California native, on Facebook after he saw her photos. Although she was at first not easily convinced to respond to him, she agreed to meet. Jorge was also very insistent that they ended up taking an expensive vacation around Europe. Now that the couple had spent some time together and gotten to know each other, it was time for Anfisa to come to the United States.
But before coming to the United States, Anfisa asked Jorge for a $10,000 handbag; when he declined, she erased his phone number and cancelled the flights. However, It didn't take long for the couple to reconcile, and she finally arrived in the United States. When she got to the US, she was shocked to find that things were not as she had expected.
She Was Only Interested in Jorge's Money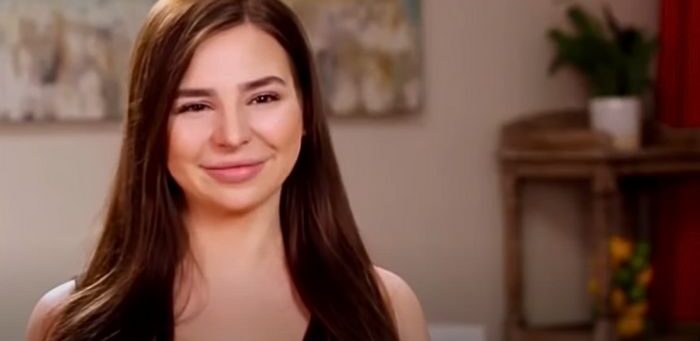 Jorge had previously pleaded guilty to marijuana trafficking, so he found it difficult to rent an apartment. He had also been the victim of a break-in, so he was afraid to settle in one place. As a result of all of these, Jorge had been living out of hotels, and Anfisa was unimpressed by this. They eventually were able to move into a small apartment. Jorge's friends and family were very concerned for him, as they believed that Anfisa was with him only to take advantage of his money.
She affirmed these suspicions by confirming that she was indeed in the relationship for his money. She stated that while she may be using Jorge for his money, he was primarily interested in her for her looks and would not want to marry her if she was ugly. Anfisa added that once they were married, she expected to have a monthly allowance of $10,000 to keep up with her lifestyle. She considered returning to Russia and he considered not trying to stop her but in August 2017 they ended up marrying alone in a simple courthouse ceremony without an engagement ring or a wedding dress, with Jorge promising a ring and a bigger ceremony in the future.
Anfisa and Jorge Divorced in 2020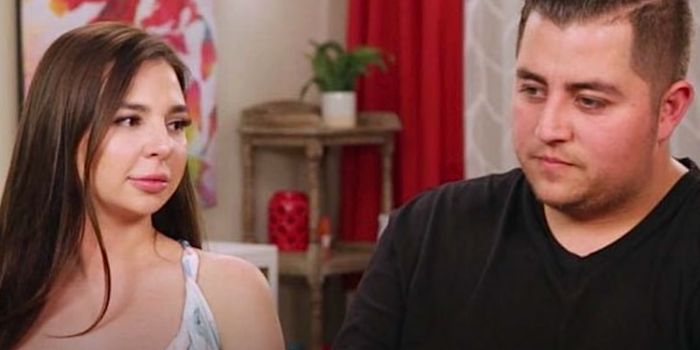 On seasons two and three of 90 Day Fiancé: Happily Ever After? the couple went on to document their unstable relationship. After a couple of months of being together, they separated and she got herself a new apartment, driver's license, and a car. While the separation was very bitter, they remained married. However, in February 2018, Jorge was arrested for transporting almost 300 pounds of marijuana and was then sentenced to two and a half years in prison. The couple ultimately split in March 2020, and in December of that year, they finalized their divorce.
In April 2020, while Jorge was serving his sentence, he lost 128 pounds during his time in the Arizona correctional facility and claimed that it caused problems in his marriage with Anfisa. "I think she was just jealous of the attention that I was getting," he said at the time. "The news about my weight loss didn't sit with her very well." As for Anfisa, in her statement, she was "surprised" to hear that he said she "abandoned him" as she stated their issues began before his jail sentence.
Anfisa Currently Works in Fitness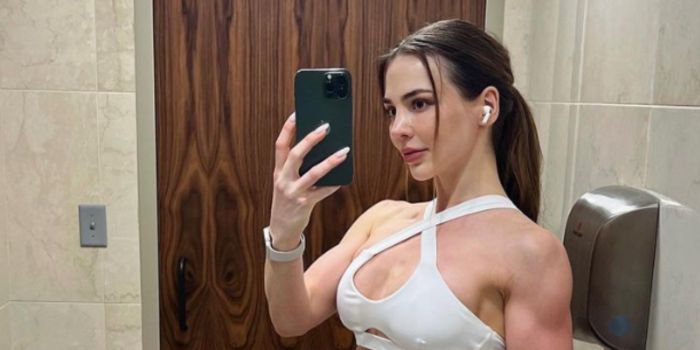 In January 2018, Anfisa enrolled in community college, and in June 2022, she graduated with honours with a Bachelor's degree in business administration. In November 2019, Anfisa also stated that she had cleared her National Academy of Sports Medicine (NASM) exam to become a certified personal trainer. With more than 802,000 followers on Instagram and 421k subscribers on YouTube, Anfisa is also a social media influencer as she often partners up with various fitness and wellness brands to promote their products. She has been open with her online audience about her use of cosmetic surgeries to alter her appearance, sharing with her followers on Instagram that she paid for Rhinoplasty in Turkey in May 2022.
As well as being a social media influencer, she is currently also a bikini athlete. She has competed in the National Physique Committee (NPC) West Coast Classic where she won second place. As the NPC is the primary amateur physique organization in the world, with many of its successful athletes attending professional IFBB events later on in their careers, Anfisa seems to not be resting on her reality laurels. However, she does look to be keeping more personal details about her life, especially her love life, private. While the show gave her fame, Anfisa doesn't want to be associated with the 90 Day Fiancé franchise anymore as she believes the show exploits most of its stars.