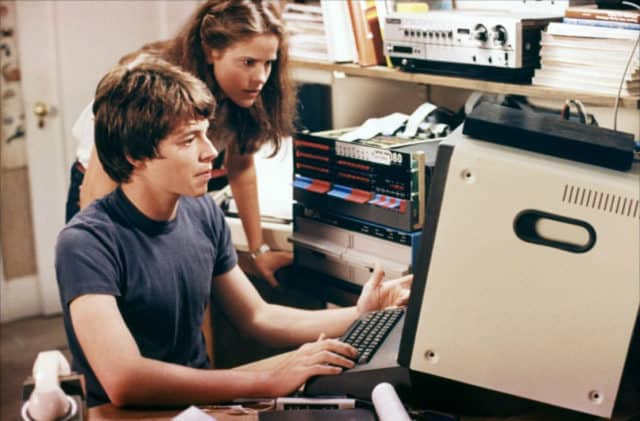 WarGames was an American sci-fi movie set in the Cold War that proved to be both a critical and a commercial success when it was released in 1983. In short, it is centered around the idea that NORAD decides to automate the control of its nuclear missiles when it discovers that a significant percentage of human controllers are unwilling to launch when presented with a simulated nuclear attack. Unfortunately, the resulting AI possesses the power to learn from its experiences but is put in charge of the nuclear missiles without having been provided the proper training.
Even worse, it is not isolated from other computers, which is how a hacker named David Lightman causes it to think that a nuclear attack is imminent while believing that he was playing nothing but a computer game. In the end, the computer is taught the concept of no-win scenarios, thus preventing it from initiating a nuclear war and convincing it to relinquish control of the nuclear missiles to its human creators. Summed up, WarGames was very much a product of its time, seeing as how the fear of nuclear war was strongest when the United States and the Soviet Union were facing off during the Cold War.
What Is the New WarGames?
The new WarGames will be a TV show rather than a movie from a team-up between Eko and MGM. To be exact, it will be what is called an interactive TV show, meaning that the viewers will have a chance to influence the outcome through their choices. As a result, it is perhaps unsurprising that the new WarGames was created by Sam Barlow, a video game designer who might be best-known for his involvement in the famous Silent Hill franchise of horror video games.
Of course, the new WarGames will be set in modern times rather than during the Cold War, thus enabling it to explore the implications of new technologies while also coming to grips with modern socio-political concerns. One of the changes is how the new hacker will be a woman named Kelly, whose clear difference from her predecessor will prove useful in highlighting some of the changes that have happened since those times. With that said, the new WarGames won't be released for some time, meaning that much still remains unknown about what interested individuals can expect. However, people who are curious about what an interactive TV show will look like might want to check out That Moment When, which was another interactive TV show made by Eko, even though it was a comedy rather than a sci-fi thriller.
Why Is There Interest in a WarGames Reboot?
Like its predecessor, the new WarGames seems like a product of its times. Simply put, it is not something that could not have been made in the 1990s, which were a time when the threat of nuclear war seemed like no more than a bad dream that had vanished with the advent of day. In contrast, there is a great deal of interest in North Korea's nuclear capabilities in the modern day, which has resulted in new fears of nuclear war. Something that provides a fertile environment for a WarGames reboot.