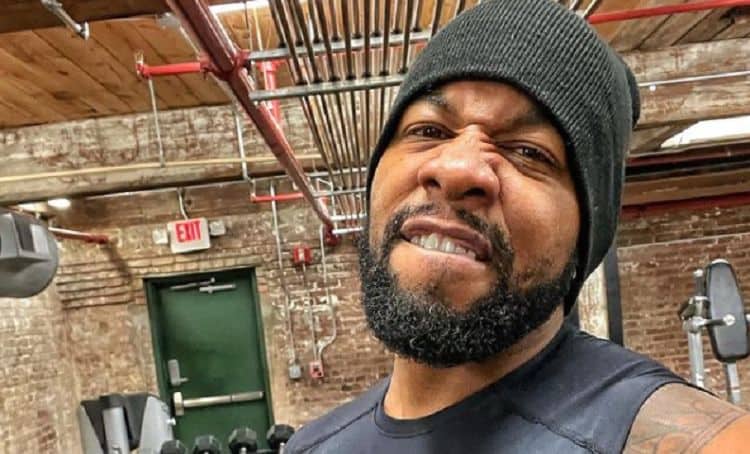 Also known as Mustafa, Coley Speaks is a talented actor who has built a solid foundation. Since making his on-screen debut, Coley has worked his way towards bigger and better opportunities. The last several years have been especially rewarding for him, and he's looking forward to growing his career even more. In 2021, he appeared in a TV series called Joe Pickett. The series has officially been renewed for a second season and lots of people are looking forward to seeing what's next for Coley's character. Hopefully, his time on the show will also open the door for lots of other projects in the future. Here are 10 things you didn't know about Coley Speaks.
1. He's From New Jersey
Coley was born and raised in northern New Jersey and he comes from very humble beginnings. He grew up in the Booker T. Washington housing projects in Jersey City. Despite not coming from much, Coley has never let anything stand in the way of accomplishing his dreams.
2. He Went to an HBCU
Historically Black Colleges and Universities have been an important part of the Black American community for more than a century. Coley is a proud graduate of Hampton University in Virginia where he earned a bachelor's degree in marine and environmental science. While in college, he was also on the football team.
3. He Has Behind-the-Scenes Experience
The world may know Coley as an actor, but the truth is that he can do more than put on a good show in front of the camera. He is also interested in telling stories from the other side and he has already gained some experience as a writer and producer. Coley has also held other roles within the crew.
4. He Is An Entrepreneur
The creative side of the industry isn't the only area where Coley's talents have shined. He is also a very business-minded person and he is the founder of a business called Speaks Enterprises Inc. which houses his production company, Alchemist Prime Productions.
5. He Likes to Stay Active
Coley's days as a competitive athlete may be over, but that hasn't stopped him from keeping himself in good shape. Exercise is a very important part of Coley's regular routine and he loves to get a good sweat in. In addition to traditional workouts at the gym, he also enjoys things like boxing. At one point in time, he was even a bodybuilder.
6. He's A Proud Dad
Coley has put a lot of time and effort into his career, but that hasn't come at the expense of his family. Coley is a very dedicated family man who is a husband and a father. When he isn't busy with work, you can almost always find him enjoying time with his loved ones.
7. He's An Author
On top of everything else he's done, being a published author is yet another accomplishment that Coley can add to his list. He released his book, The Mind Muscle Method: Learn How to Life the Weight of Life, in February of 2017. It's unclear if he has plans to write more books.
8. He Likes Fashion
As a creative person, it goes without saying that self-expression is a very big part of Coley's life. That said, acting and writing aren't the only ways he likes to express himself. Fashion is another way that Coley likes to share his personality with the world and he has a great sense of style. No matter the occasion, you can trust that he is going to show up and show out.
9. He Would Love to Do a Romantic Comedy
Coley has been fortunate to get lots of great opportunities during his career. While he is grateful for everything he's already gotten to do, there is more that he'd like to do in the future. During an interview with Screen Rant, Coley said, "What I'm really looking forward to is making that leap to features. I'd love to do a romcom or something like that; I'd really like to make the move to feature films." Hopefully, that dream will come true for him sooner rather than later.
10. He's A Positive Person
Things haven't always been easy for Coley, but he has never been the kind of person to let things keep him down for long. He has always done his best to maintain an optimistic outlook on life and this is also something that he likes to spread to the people he comes in contact with. Having this kind of mindset has probably had a positive impact on his career.