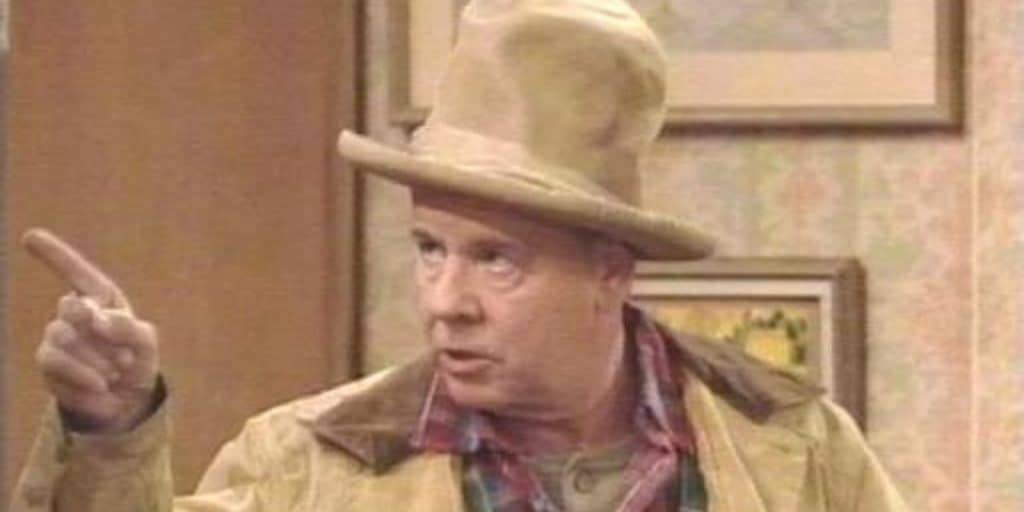 We don't always tend to remember minor characters on sitcoms, and yet they still end up being memorable in some cases because they were either good enough to hang around, or because they made a lasting impression. A lot of people might need to have their memories jogged simply because they haven't watched the shows in so long, but a simple reminder might be enough. Some characters might have been taken on by movie stars that were simply visiting the show as guests, while others became recurring characters after the audience responded to them in a positive manner. But a lot of them kind of came and went without too much fanfare, while others managed to get an applause every time they showed up.
Here are some of the most memorable minor characters from 90s comedy sitcoms.
10. Violet Anne Bickerstaff – Saved by the Bell
To be fair, Tori Spelling has her father to thank for a lot of her fame since I'll say it plainly, she's not a good actress and she didn't have the ability of the rest of the cast on 90210. But in Saved b the Bell she had to play a fellow nerd for a while, a love interest for Dustin Diamond's character Screech no less. She's also the girl that broke Screech's heart at one point as she disappeared from the show and never came back.
9. Darcy – The Drew Carey Show
It's one of the last places a person might have expected to see Pauley Perrette, who became such a popular character on NCIS a while later, but she actually played Drew's girlfriend until she found out that he wasn't really a rockstar.
8. Pete Bilker – Home Improvement
The construction crew that often showed up on the show was made up of a few interesting personalities, one of those being Pete since he was a familiar face that many people could probably remember from many different appearances. Pete was one of the most soft-spoken men in the group and also one of the kindest with his customary scraggly beard and polite manner. If you're wondering where else you might have seen him, think about National Lampoon's Vacation.
7. Nathan – Will & Grace
One of the most memorable scenes came when Nathan and Grace were getting busy beneath the covers and he uttered what was apparently a marriage proposal while in the middle of doing his business. It's easy to think that this would be one of the worst ways to propose to a woman since some people manage to say some of the strangest things in the throes of passion. But throughout the rest of his time on the show, he was kind of a jerk.
6. Oscar Brown – Night Court
It's hard to forget Gilbert Gottfried once you've heard his voice since it sticks with you for a while, but when Dan went missing this is who was brought in to take his place for a short while. Thankfully this didn't last too long since a little bit of Gilbert can go a long, long way.
5. Mickey Abbot – Seinfeld
This actor has been seen in quite a few movies and yes, he's always being subjected to jokes about his size, but it's a hope that after so long that he would have learned how to shrug them off since he's been around for long enough to have worked with plenty of big names in the movies and on TV. If you want to check out another decent role, Employee of the Month with Dane Cook is tolerable.
4. Evan Drake – Cheers
Tom Skerritt is always noticeable no matter where he's been seen, and seeing him on Cheers for even a little bit was a lot of fun since some guest stars come and go and that's alright, but when they're famous, recognizable faces it's even more fun.
3. Scott – Roseanne
Fred was great wherever he showed up since in his day he was one of the funniest men that could turn his act over to drama in a big hurry. His loss has been one of the more noticeable since he passed, but his many roles are still remembered fondly.
2. Ephraim Wanker – Married…With Children
Tim Conway was a perfect character to put on this show since he was just the right amount of goofy and he was perfect to star as the Wanker patriarch. Combined with Al and Peggy, Ephraim was the kind of character that didn't need to be there all the time to be appreciated.
1. Lou Smith – Fresh Prince of Bel-Air
It doesn't get any more minor than this since the episode this character showed up in was undoubtedly among the most emotional moments in the history of this show. According to Will Smith, it's also when James Avery told him that he had really become a good actor.
Not all of the minor characters in sitcoms are as memorable as others, but the point is that they were there when they were needed.
Tell us what's wrong with this post? How could we improve it? :)
Let us improve this post!