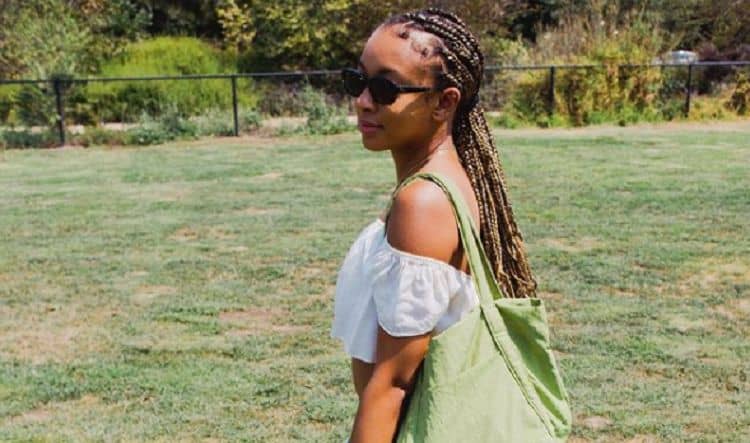 Zolee Griggs has been working very hard to carve out a place for herself in the entertainment industry and her time has finally come. In 2019, she was cast in the Hulu original series Wu-Tang: An American Saga which tells the story of the legendary rap group, the Wu-Tang Clan. Now in its second season, Zolee is back on our screens and fans are loving it. The role has given her an opportunity to share her talent with a large audience, and it will likely open up doors for other things in the future. She doesn't have any upcoming projects at the moment, but we know that we're going to be seeing a lot more of Zolee soon. Keep reading to learn 10 things you didn't know about Zolee Griggs.
1. She's A Los Angeles Native
Every year, there are people from all over the world who pack up their belongings and move to L.A. with the hopes of making it big in Hollywood. Unfortunately for most of these people, things don't usually go as planned. Luckily for Zolee, that's one trip she's never had to make. She was born and raised in Ladera Heights which is about 40 minutes outside of L.A.
2. She Started Acting As A Kid
Some people may think that Zolee is new to the acting world, but that isn't the case at all. She was actually a little kid when she started her career. While talking to Youth to the People, Zolee said, "I started commercial acting when I was four years old—I've always been outgoing, always loved performance. In school, I would do the school plays and all that kind of stuff."
3. She Was A YouTuber
Acting isn't the only experience Zolee has with being in front of a camera. Zolee has a YouTube channel where she has a variety of lifestyle content. The channel has more than 74,000 subscribers and has gotten over 520,000 views. However, she hasn't posted anything new in over three years and it doesn't look like she plans to.
4. She Was In A Khalid Video
Zolee has gotten lots of cool opportunities over the years, and one of them was the chance to take a step into the music world. Zolee was in the music video for Khalid's song "Young Dumb & Broke". The song currently has nearly 800,000 views on YouTube. The video also features Dennis Haskins who played Mr. Belding in the popular sitcom Saved by the Bell.
5. She Loves Helping Others
Giving back to the community is something that Zolee is very serious about. She is the founder of the Inglewood Community Grab + Go. The location allows people who are in need to get necessities for free and with no hassle. She told Youth to the People, "Every time I go, it's good to see people using it. People constantly like saying thank you, this means so much".
6. She Likes To Cook
Even though Zolee's schedule has gotten pretty hectic over the last couple of years, cooking is one of the things that she still likes to make time for. She especially loves to focus on healthy dishes, and she cooks a lot of vegan food. She also likes sharing photos and videos of food recommendations.
7. She Enjoys Interacting With Her Fans
Zolee is very thankful for all of the people who have shown her love and support and she looks forward to being able to interact with them as much as she can. While it's certainly not possible for her to meet all of her fans in person, she loves using social media as a way to connect with them.
8. She Loves Fashion
Acting may be Zolee's main focus, but fashion is something else that has always interested her. Zolee is great at putting outfits together and she loves being able to use fashion as a way to express herself. She isn't afraid to get a little creative and try new things when it comes to her clothes.
9. She Isn't Afraid To Be Vulnerable
Vulnerability is something that a lot of people struggle with, but Zolee has never had that problem. She's always been a very vulnerable person and over the years she's had to learn how to become more selective about who she shares that with. At the end of the day, though, her vulnerability is part of what makes her such a great actress.
10. She Used To Have A Blog
Blogger is yet another thing that Zolee can proudly add to her resume. Zolee used to have a blog called The Outfitt where she focused on fashion-related content. However, it appears that the website is no longer active. Her love for creating online content is definitely a valuable skill in this day and age.