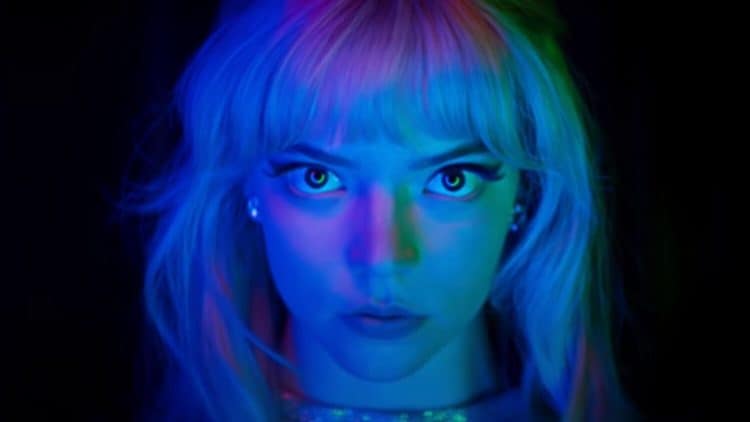 After months of anticipation, Last Night In Soho finally made its way into theaters on Halloween weekend. The psychological thriller stars Anya Taylor-Joy (The Witch, The Queen's Gambit) and Thomasin McKenzie (Jojo Rabbit, Old), with McKenzie playing an aspiring fashion designer who mysteriously gains the ability to enter the 1960s and meets a wannabe singer, Sandie. The glitz and glamour of the past soon fades into something far darker. The film ended up garnering the lowest score for Wright as a writer/director, though a 74% on rotten tomatoes still means that the movie is pretty good. However, once the box office numbers were tallied, Last Night In Soho failed to make any sort of impact, barely making $5 million during the weekend. The Edgar Wright vehicle trailed behind Dune, Halloween Kills, No Time To Die, My Hero Academia: World Heroes' Mission, and Venom: Let There Be Carnage. So, what happened? When the trailer first made its debut nearly six months ago, Last Night in Soho gained significant buzz and seemed to be another hit for Edgar Wright. Let's dig deeper into the reasoning behind the disappointing box office numbers for Last Night In Soho. By now, you understand that the coronavirus is still impacting movies that hit theaters so I won't be adding that reasoning here.
The Film Lost Some Momentum As Its Release Day Arrived
As previously stated, there was a huge buzz for the movie when the trailer was released in May. The film had a strong premise, looked highly stylish, and it had Anya Taylor-Joy, who was still reeling off her popularity on The Queen's Gambit. Then as months passed by, Last Night In Soho started to lose its hype. The critical reception was mostly lukewarm and the chatter regarding the film was barely there. Soon, movies like Dune – another highly anticipated movie – Venom and Halloween Kills started to crowd the movie landscape. Part of the problem is that the advertisement went cold for this film for some odd reason. Sure, you got your occasional commercial or two and there were several billboards here and there, but the excitement surrounding the movie was long gone by the time October 29th hit. My Hero Academia: World Heroes' Mission scoring a higher debut was indeed surprising; however, the anime is a popular intellectual property, and anime in general has been slowly gaining steam in 2021. It was never expected for Last Night in Soho to get the opening numbers of Dune, Venom: Let There Be Carnage, or Halloween Kills; however, the incredibly low box office returns was definitely a big surprise.
Edgar Wright Has Yet To Truly Build A Mainstream Audience
Seeing that this is the guy that made Baby Driver, Shaun of the Dead, Hot Fuzz, and Scott Pilgrim vs. the World, it may be surprising to hear that Wright has yet to truly build a mainstream audience like Christopher Nolan or Quentin Tarantino. Sadly, that is the case as the last three are considered cult classics due to originally bombing at the box office. Baby Driver is the only movie in his filmography that has garnered over $100 million domestically. Wright does have credit as a screenwriter for Antman, but he's not recognized too often for that Marvel film. Wright is easily one of the best filmmakers out there right now; however, he's yet to truly grab a mainstream audience. As to why? That question remains unknown.
Wright is far from a controversial figure and is generally seen as a talented filmmaker. Wright's films are commercial pieces, yet audiences seem to treat them arthouse films. Perhaps Wright needs to helm a big franchise film to get more attention to his movies. Christopher Nolan became a big name thanks to The Dark Knight trilogy. Tarantino didn't necessarily take this route; however, his movies garnered love from both critics and audiences because they were so different than anything else on the market. Last Night in Soho definitely stood out in a good way, and Wright is a unique filmmaker, but his films just haven't connected the way they should. It's likely that Last Night in Soho will also become a cult hit. It's truly a great film that deserves more attention.
Last Night In Soho Didn't Have An A-List Cast
Despite Anya-Taylor Joy's popularity, she's not officially an A-list star yet. The only film on her resume that has gotten over $100 million domestically is Split and Glass; however, she wasn't the lead in either film. Joy is relatively a newcomer to the filmmaking world, as well as Thomasin McKenzie. Even though she had notable roles in Old and Jojo Rabbit, both films didn't even come close to breaking the $100 million mark. Other notable names are Terrence Stamp and the late (and great) Diana Rigg. Both are veterans of Tinseltown and have a strong filmography on their resumes; however, neither have proven to be box office draws, unfortunately.
Tell us what's wrong with this post? How could we improve it? :)
Let us improve this post!