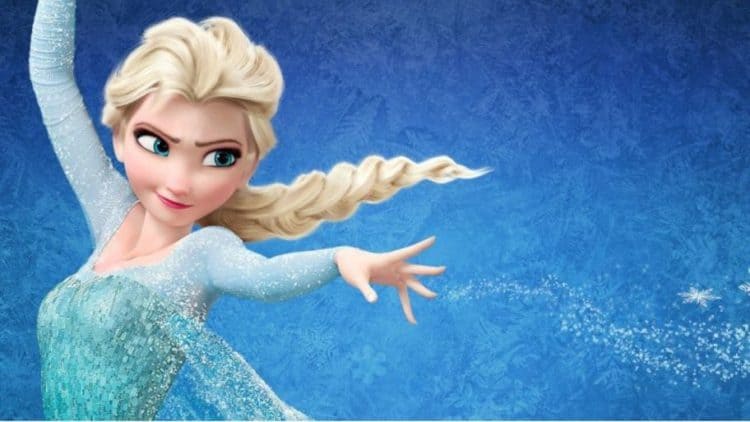 There are time when it seems really silly to doubt Disney, but this isn't one of those times. Going to a live adaptation of the Snow Queen when trying to add in an element of the Frozen story to the Disney collection seems like a poor choice really since the original tale was a bit violent and not really much of a kids' tale unless one was trying to scare kids. When you look at it though a lot of old tales that were told to children were insanely disturbing and kind of controversial in many ways, so some might say that Disney creating a movie that's based more on the Snow Queen rather than tragic, misunderstood Elsa would be just fine as Neeraj Chand of We Got This Covered states. It still seems a bit subjective since the tale of the Snow Queen is one that can get a bit grim, far more so than Frozen could since the old tales tend to forego sparing any sensibilities and are usually seen to push forward without wondering if they're going to scar anyone in any significant way. But hey, Disney has been doing that for a long time now under the guise of providing animated entertainment, so a live action show might possibly be just fine, right?
It's hard to tell at this point since we haven't seen any action on the matter and won't likely see much of anything for a while given that it's more rumor and idea than anything. But there has been a live action attempt at bringing Elsa and Anna to TV already and it didn't do too badly considering that it was a part of the Once Upon A Time series for a bit, where countless legends came to life and interacted with each other. But this might be one of the few times that Disney is really thinking of sticking to the overall source material that inspired one of their classic movies. If you think that's incorrect then I'd gladly invite you to learn of the manner in which the Mouse House has taken on several different legends and tales and used bits and pieces of them to their own ends. It's not so much a strike against Disney as it is an observation on how they've adapted several different fables to fit the narrative they want to deliver to children and families. After all if you've ever read the story of The Little Mermaid you might know that it's a lot more tragic than the animated feature turned out to be. Had Disney gone ahead with any of the actual stories the nightmares given by some of the harder scenes to watch would have been much, much worse.
But this isn't going to be Frozen since the Ice Queen and Gerda are not sisters in the original tale, and Gerda and Kai are connected from a young age, unlike Kristoff and Anna. It's easy to give Disney a good deal of credit when it comes to how Frozen was adapted, but tracing back to the Snow Queen and the tale that really inspired the movie will be kind of interesting since the manner in which Disney decides to present the story is no doubt going to be a little more PC and family-friendly. If it's not then one could surmise that the Mouse House might actually be thinking about upping their game and moving beyond the cutesy manner that has defined them for so long. It wouldn't be too surprising since after taking on Fox the idea is that their brand of family-friendly movies aren't going to cut it for everyone, especially those that want to see the classics that Fox was responsible for kept the same. Imagine Deadpool and many other properties such as Predator and Aliens being made into kid-friendly movies. Yeah, no.
Anyway, the coming idea for the Snow Queen has a lot of promise to it since there's a good deal that Disney can do and a lot of leeway it would seem in how they might present it. Disney has been so gung-ho for live action lately that it feels like it might be just a matter of time before every property they've had goes to live action at some point, but it does feel as though they're rushing it a bit with Frozen. Keep in mind that properties such as Aladdin, The Little Mermaid, Mulan, and even The Lion King were strictly animated for a while before they were given the live action treatment. The fact that Frozen is already getting this treatment, kind of, makes it feel a little rushed, as though the movie could have used a few more years in its animated version before finally being given over to live action. But hopefully Disney can do something great with it and give people something they can enjoy.
Tell us what's wrong with this post? How could we improve it? :)
Let us improve this post!